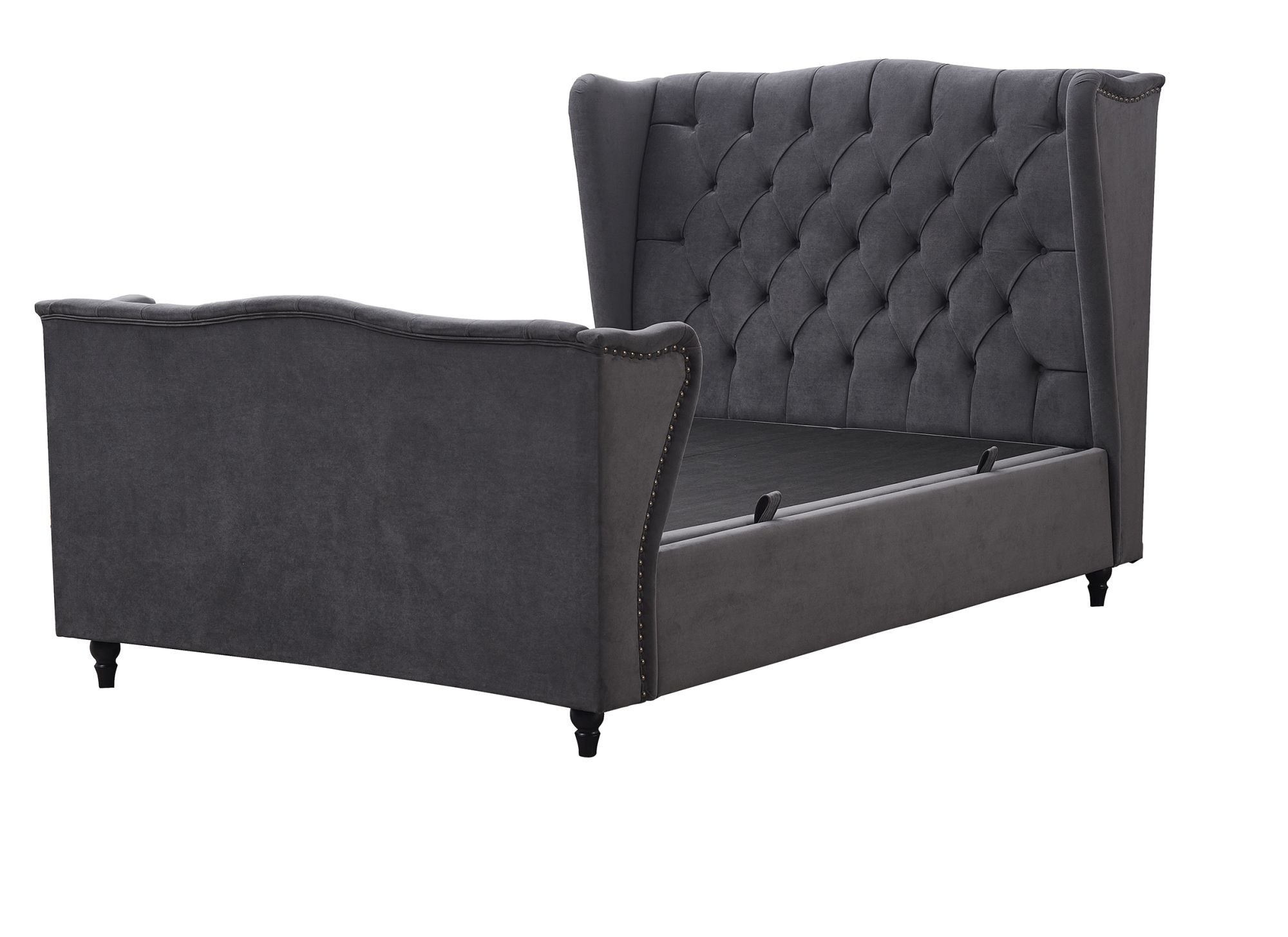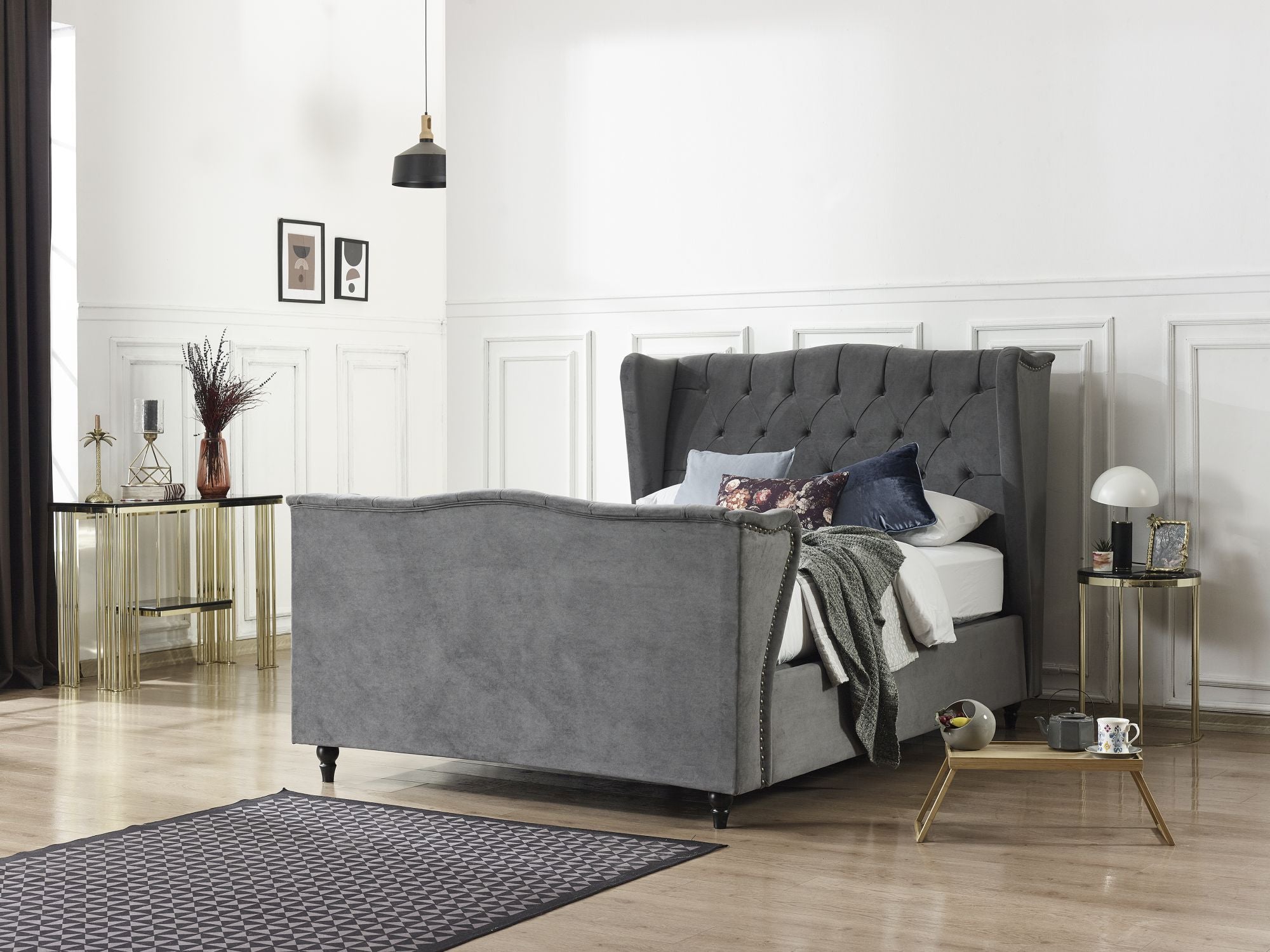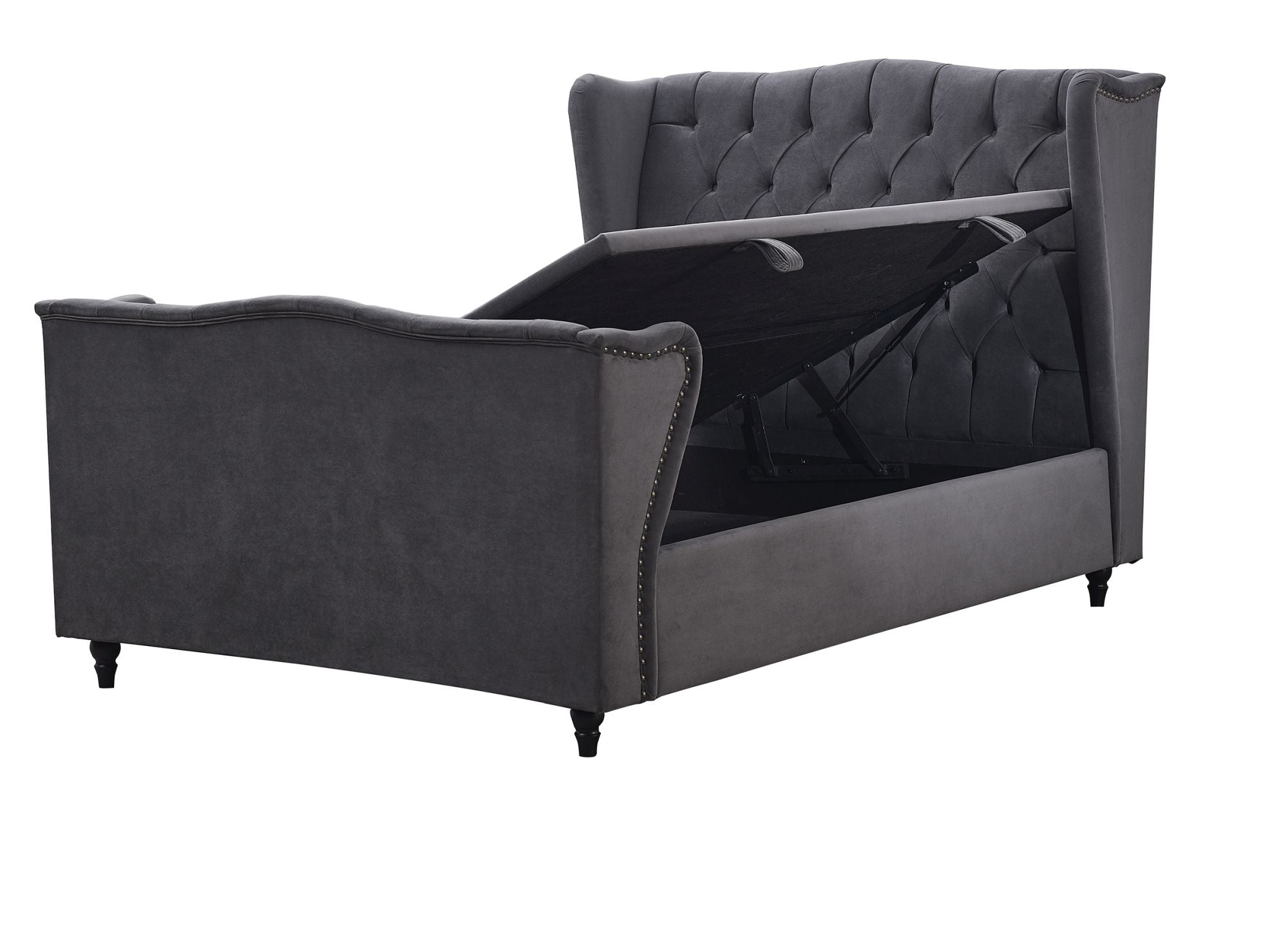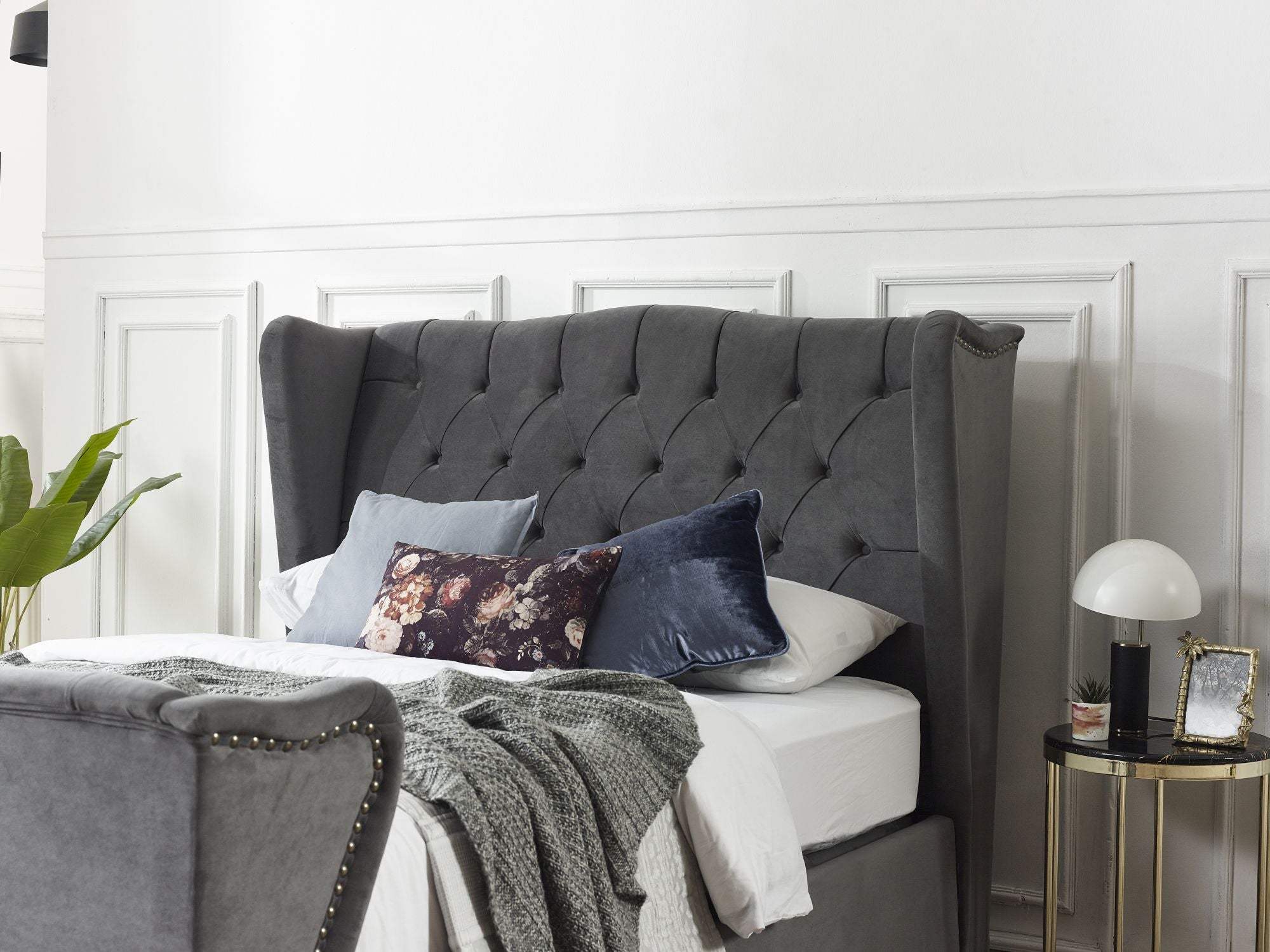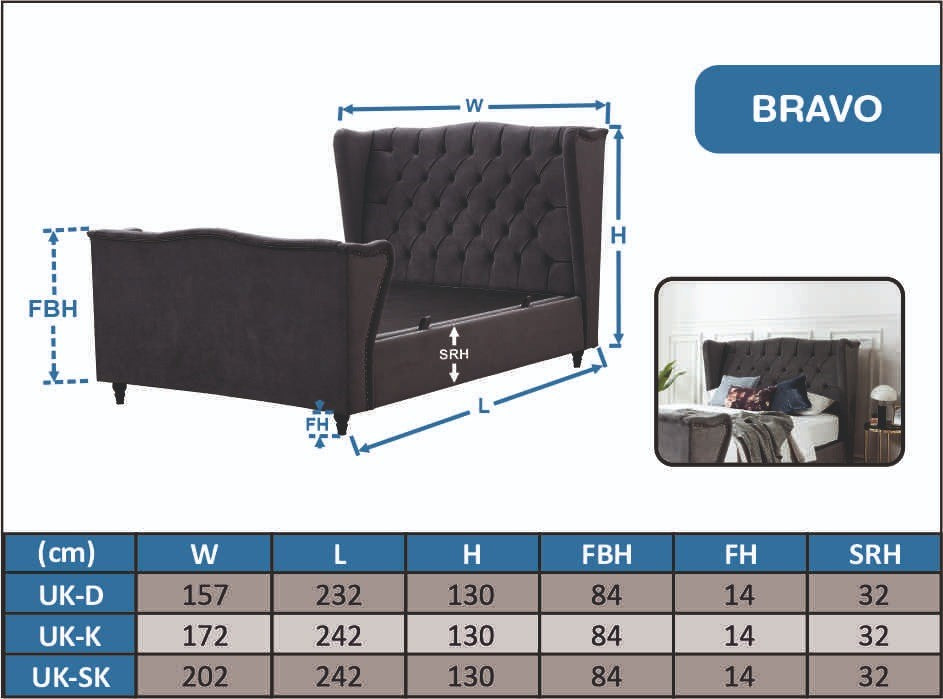 Bravo Double Size Ottoman Bed Frame
---
In Stock (UK Warehouse). Delivered to you within 3-5 working days.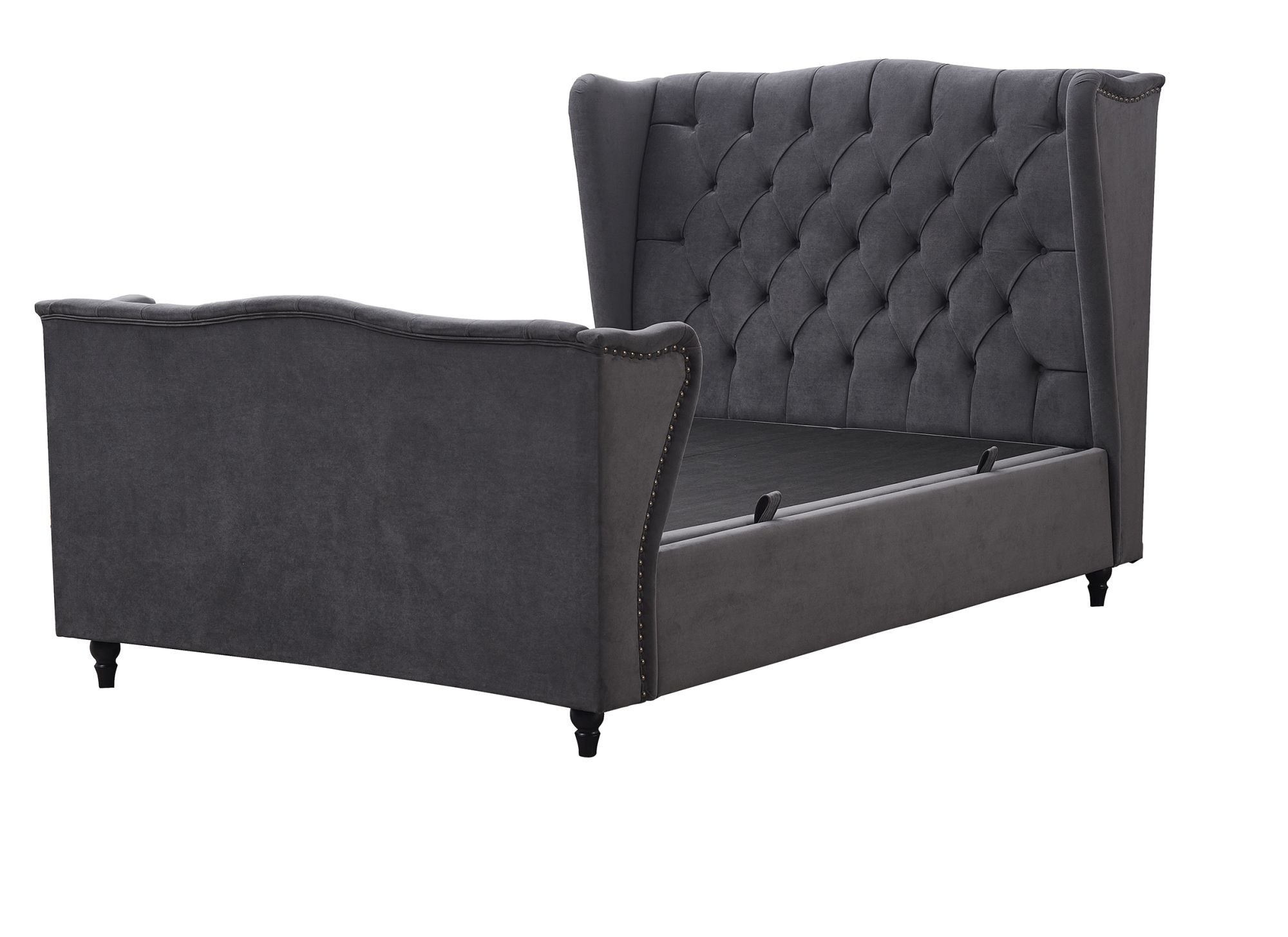 The Bravo ottoman bedframe is more than just a bed—it's a marvel of design and functionality that transforms your bedroom into a haven of style and practicality. Handcrafted with meticulous attention to detail, this bedframe stands as a unique piece of furniture that marries aesthetics with ample storage space.
Imagine the convenience of an ottoman bedframe that opens up to reveal enormous storage space underneath the base. It's not just a bed; it's a solution to declutter your space and keep your belongings neatly tucked away. The gas-assisted mechanism ensures that accessing this storage is not only practical but also effortless, making it a seamless part of your daily routine.
Crafted to the highest standard, the Bravo ottoman bedframe is a testament to quality at a remarkable value. The frame is a composition of solid wood (spruce pine wood), steel, foam, and durable fabric. Each material is carefully chosen to contribute to the bedframe's durability, comfort, and overall aesthetic appeal.
The solid wood, specifically spruce pine wood, forms the sturdy foundation, providing stability and longevity to the frame. Steel components add reinforcement, ensuring that the bedframe is not just visually appealing but also robust in its construction.
The foam, incorporated into the design, speaks to the comfort that the Bravo ottoman bedframe offers. It's not just a place to sleep; it's a cocoon of softness and support, inviting you to relax and unwind.
The durable fabric wrapping the frame adds a touch of elegance to the design. It's not just about practicality; it's about creating a piece of furniture that enhances the visual aesthetics of your bedroom.
Dimensions
Bed Width: 157cm
Bed Length: 232cm
Headboard Height: 130cm
Footboard Height: 84cm
Foot Height: 14cm
SRH : 32cm