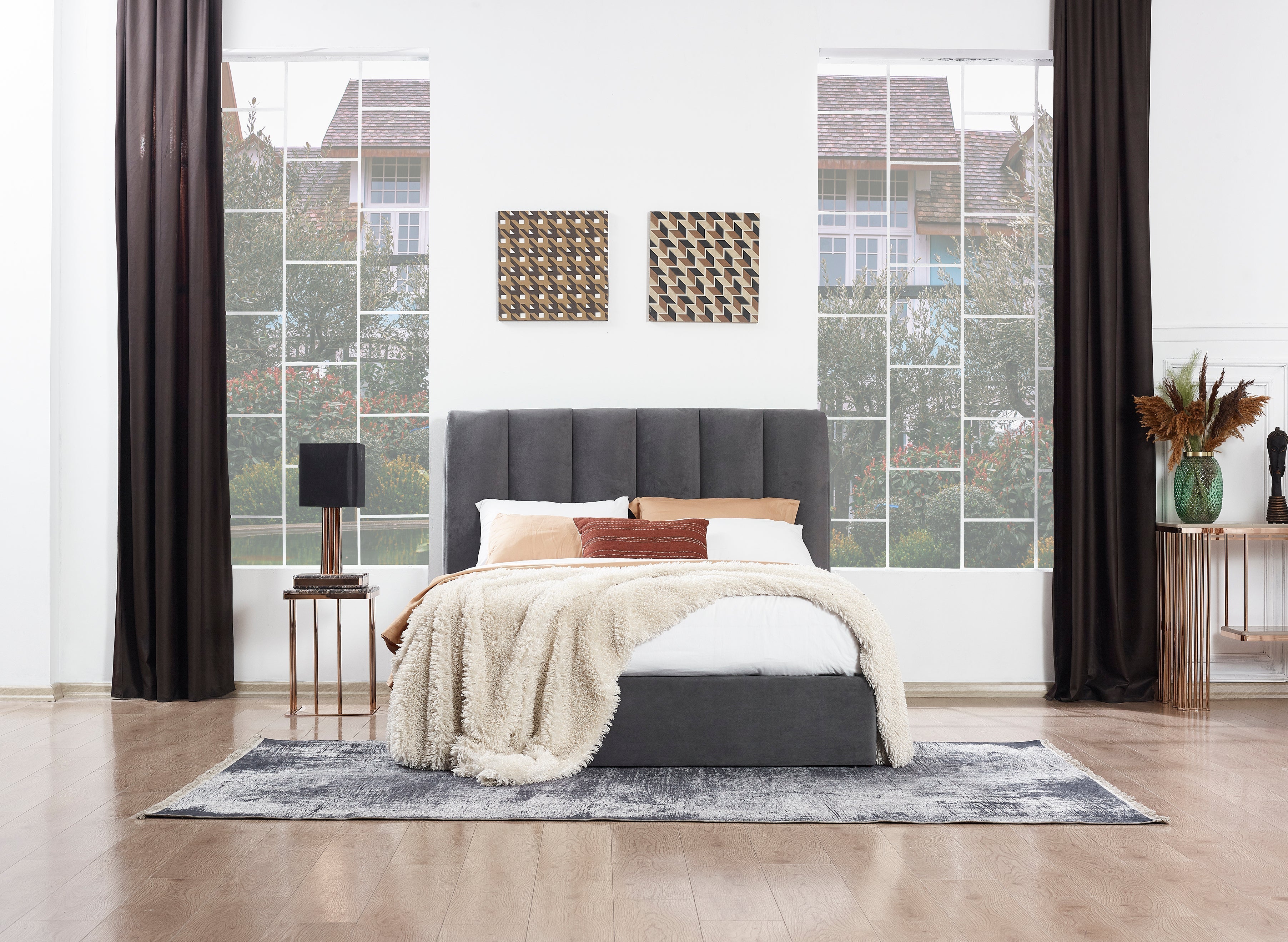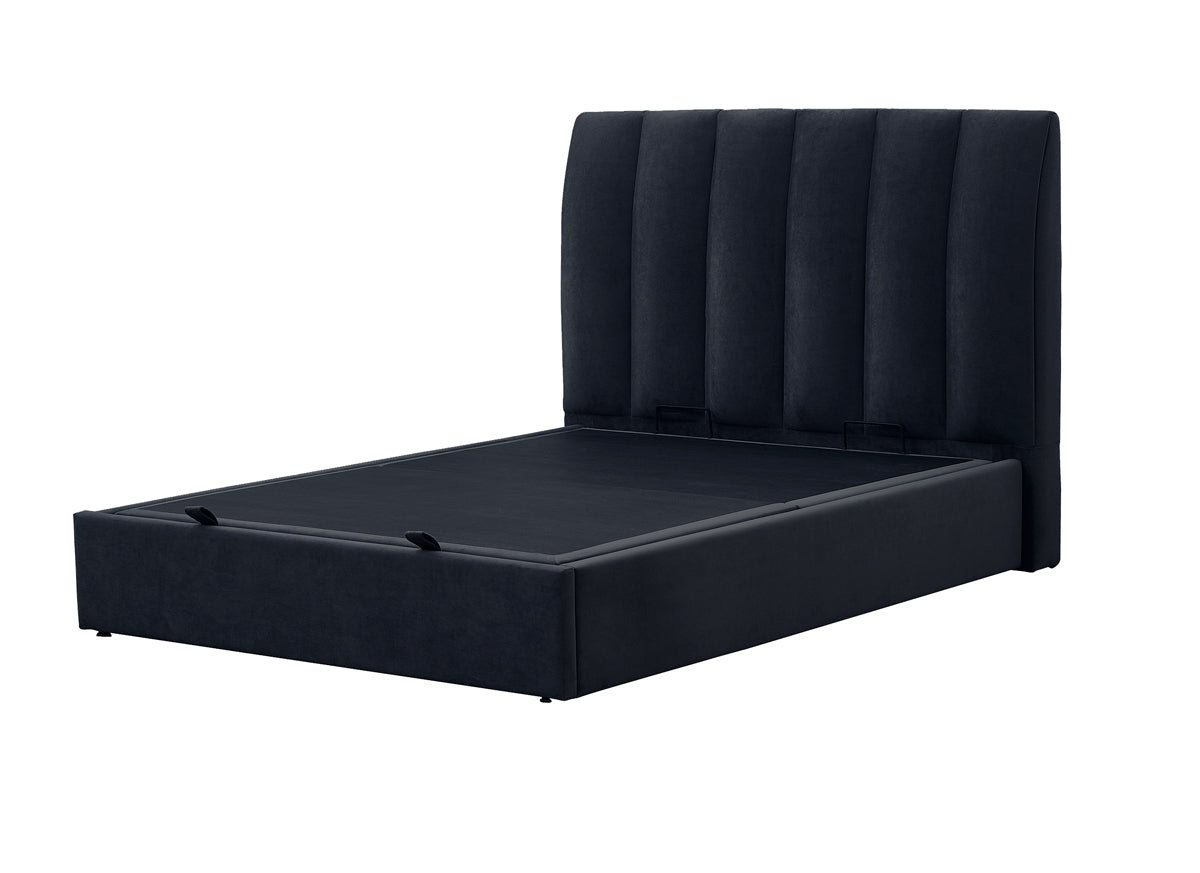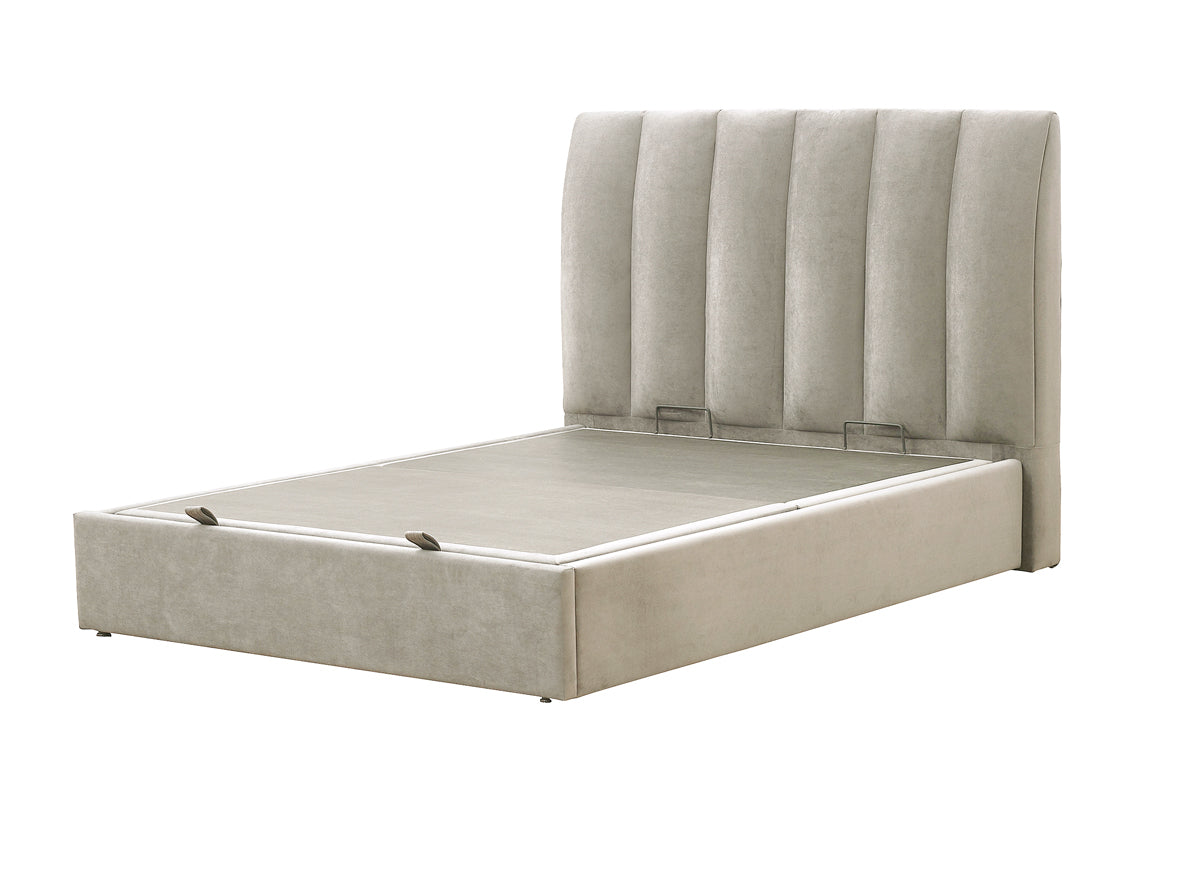 Carlos Double Ottoman Bed Frame
---
In Stock (UK Warehouse). Delivered to you within 3-5 working days.
The Carlos Ottoman Bed Frame is a fantastic addition to any bedroom, combining style and practicality seamlessly. Its impressive headboard features a thick panel design and is available in five colours, making it a versatile choice that effortlessly complements any decor.
Handcrafted to achieve a unique feel and style, the bed frame is upholstered in thick velvet fabric and offers a variety of fabric choices to suit your personal preferences.
One of the standout features of this bed frame is its spacious under-bed storage compartment, offering ample space to keep unwanted items neatly stowed away and out of sight, helping you maintain a clutter-free bedroom.
Crafted with meticulous care by skilled artisans and finished to ensure the highest quality, the Carlos Ottoman Bed Frame not only promises durability but also adds a touch of luxury to your sleeping space.
Furthermore, the solid platform base provides stability and extends the life of your mattress, ensuring you enjoy a perfect night's sleep. Elevate your bedroom with this well-crafted and stylish bed frame, designed to enhance both the aesthetics and functionality of your space.
Dimensions
Double:
Headboard Height:  133cm
Headboard Width: 155cm
Length: 213cm
Footboard Height: 31.5cm
Foot Height: 1.5cm
Side Rail Height: 30cm