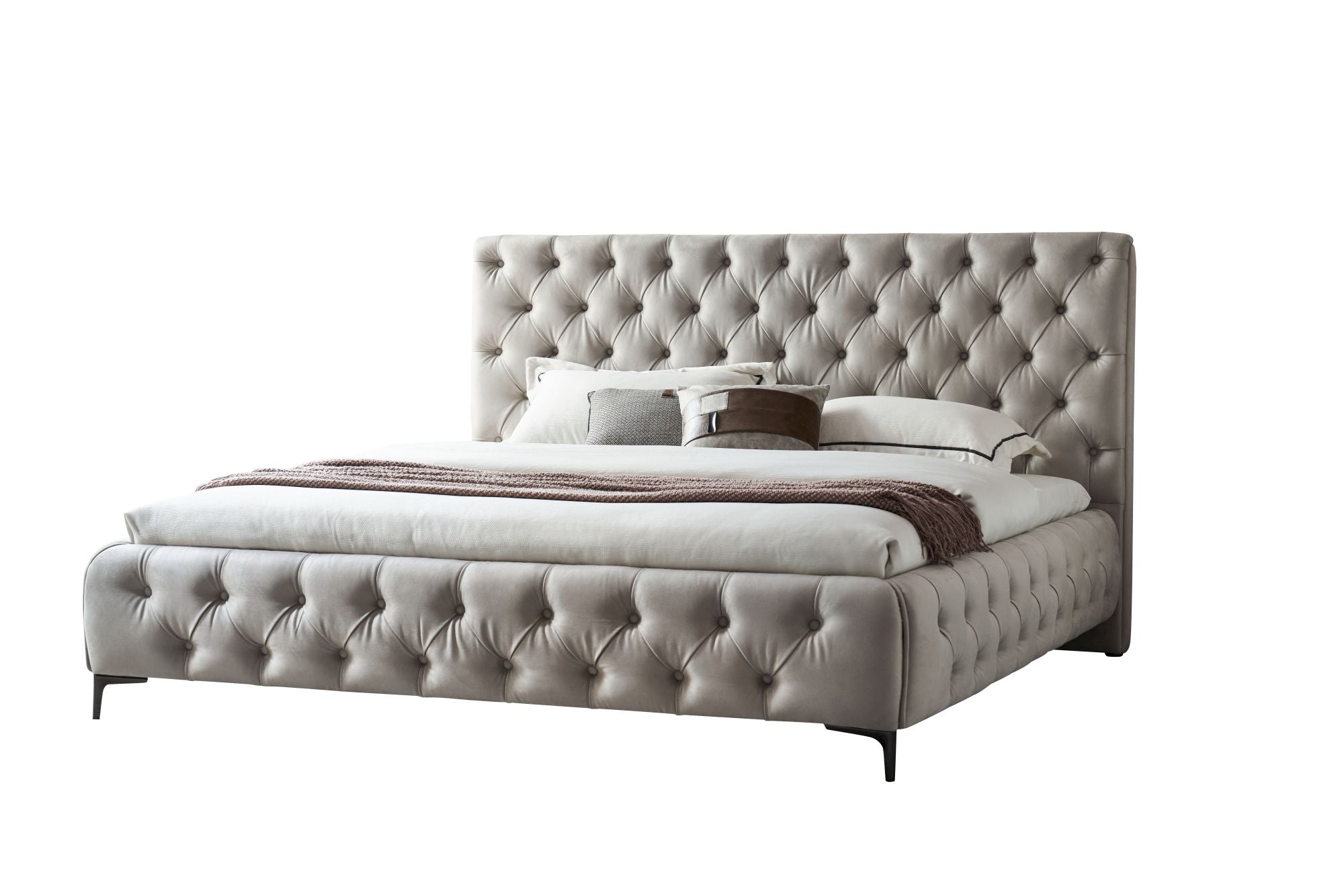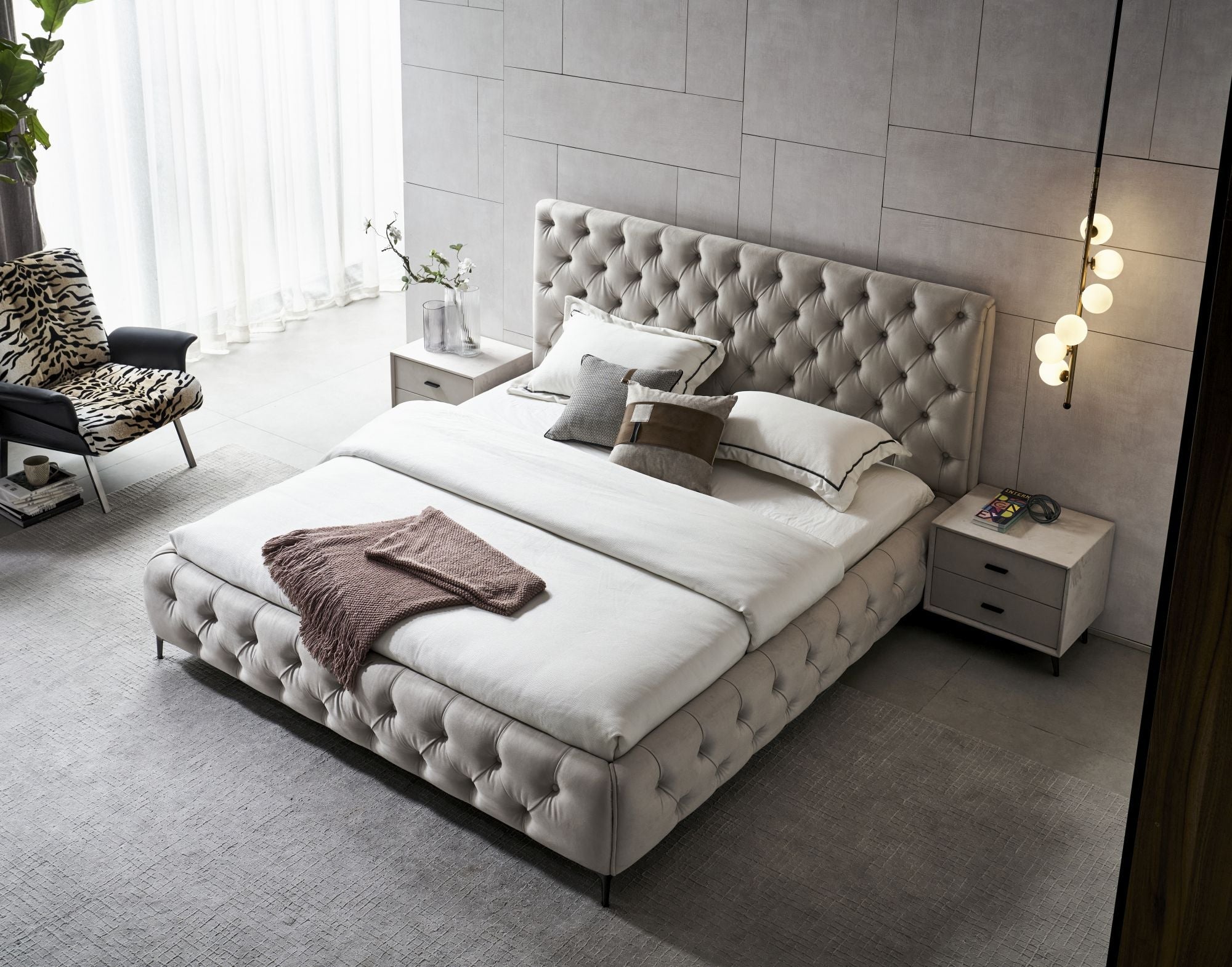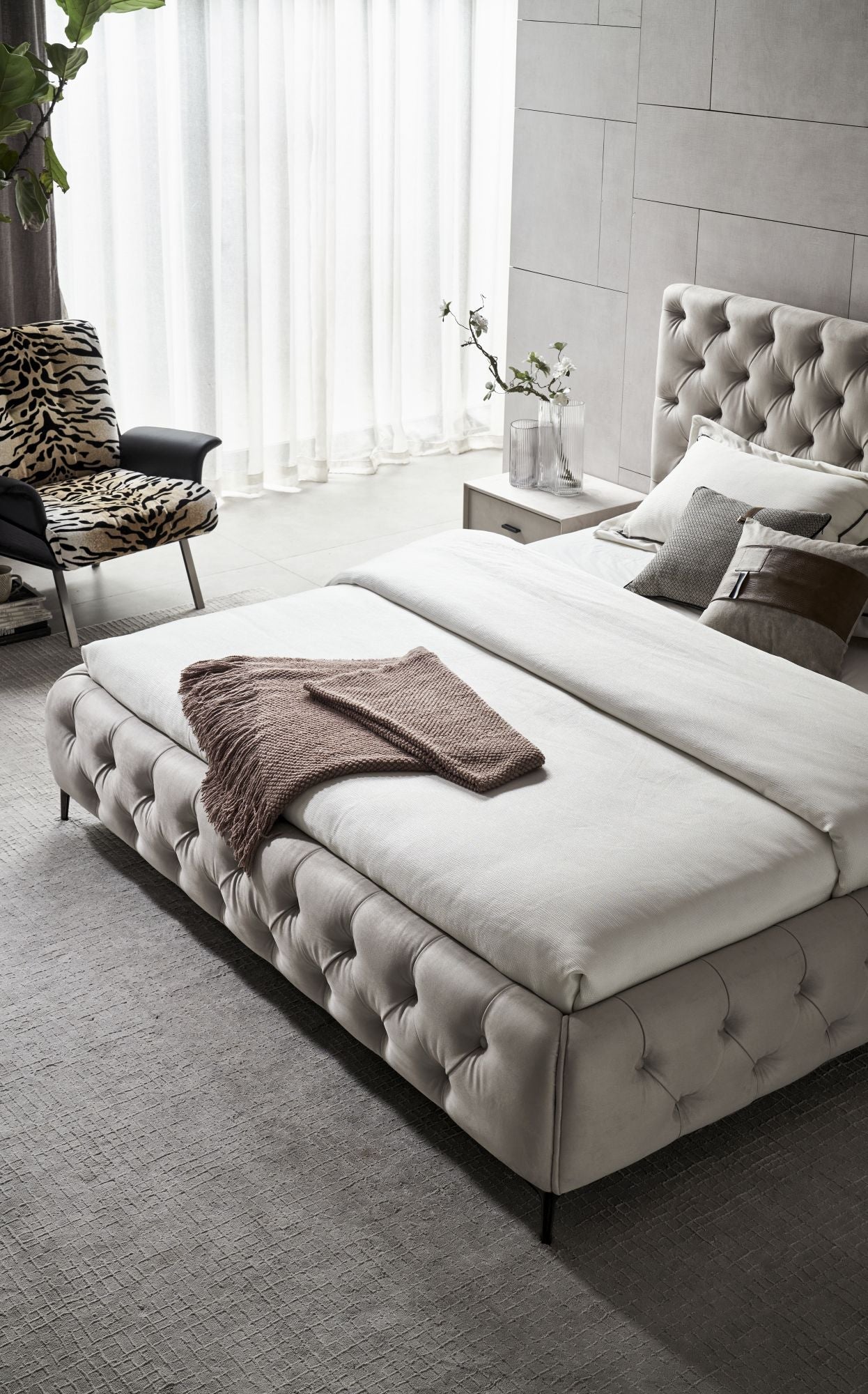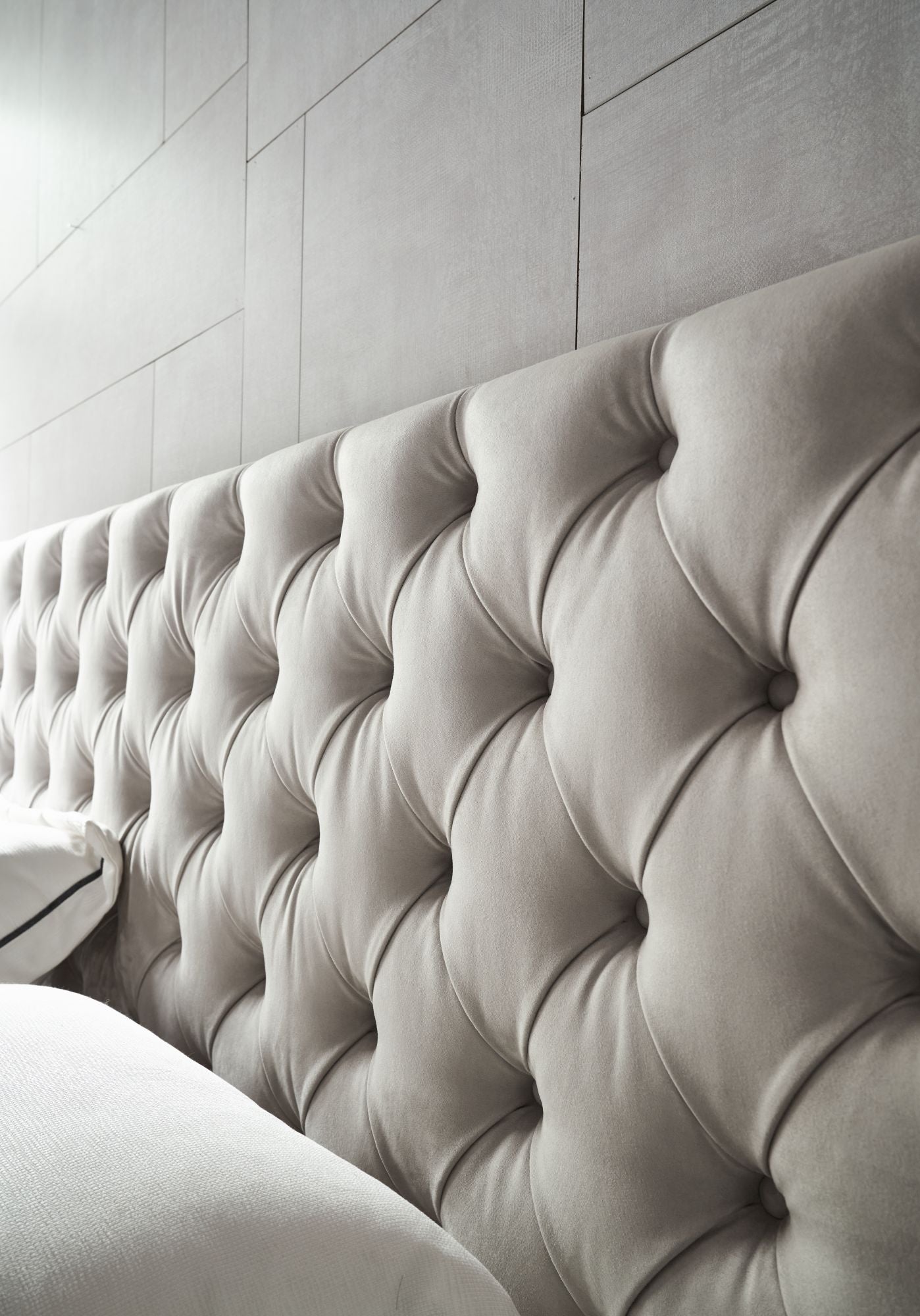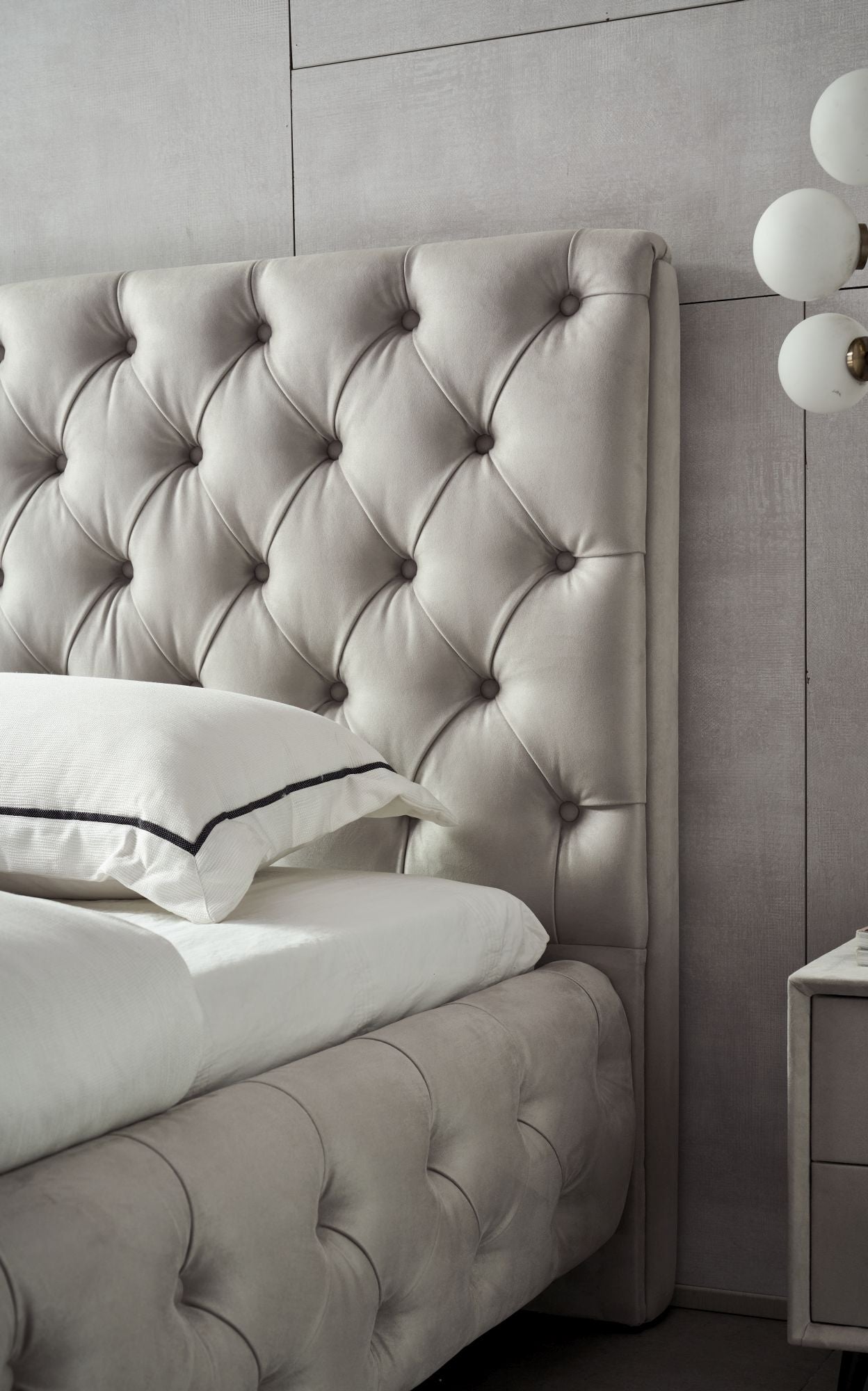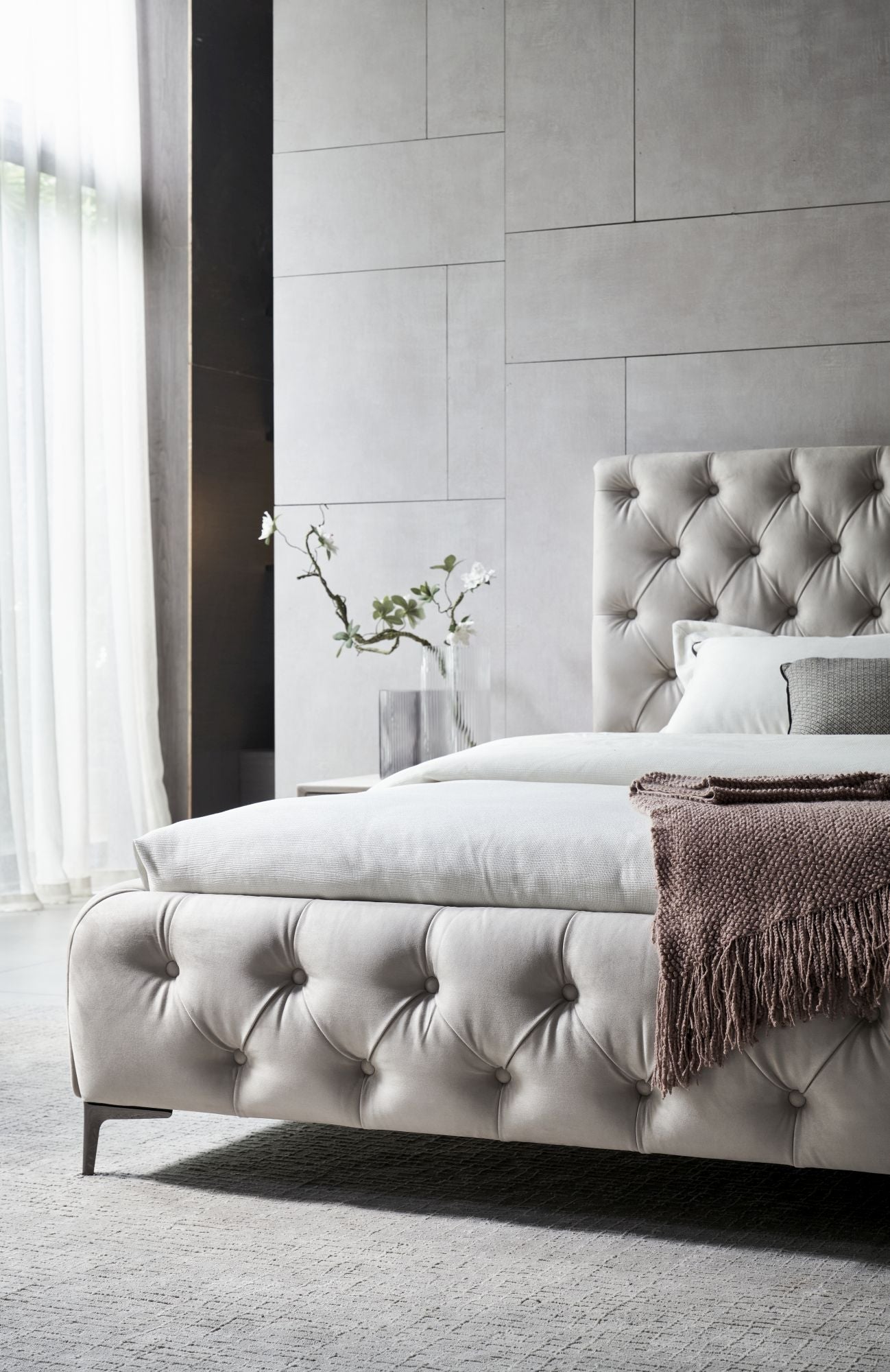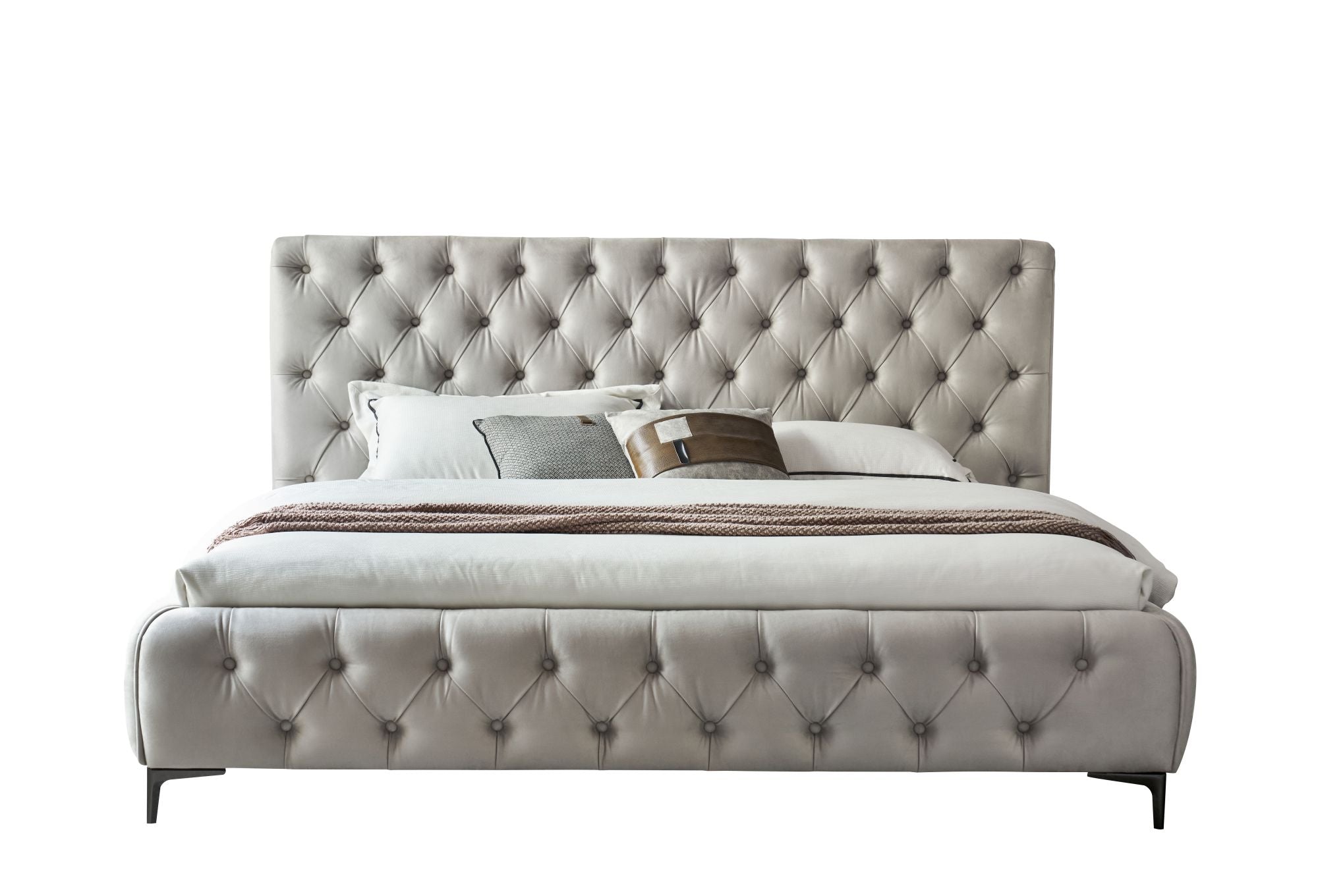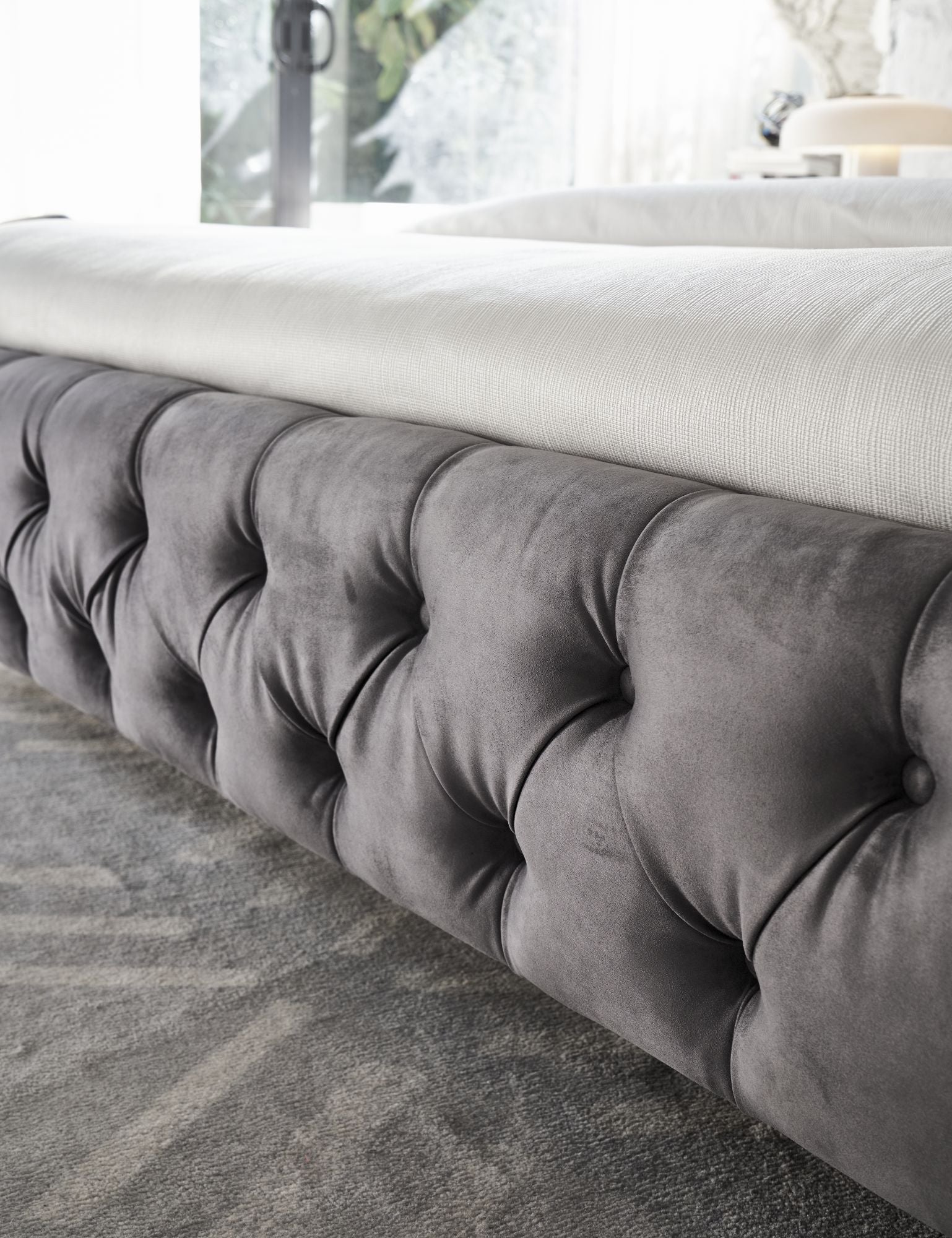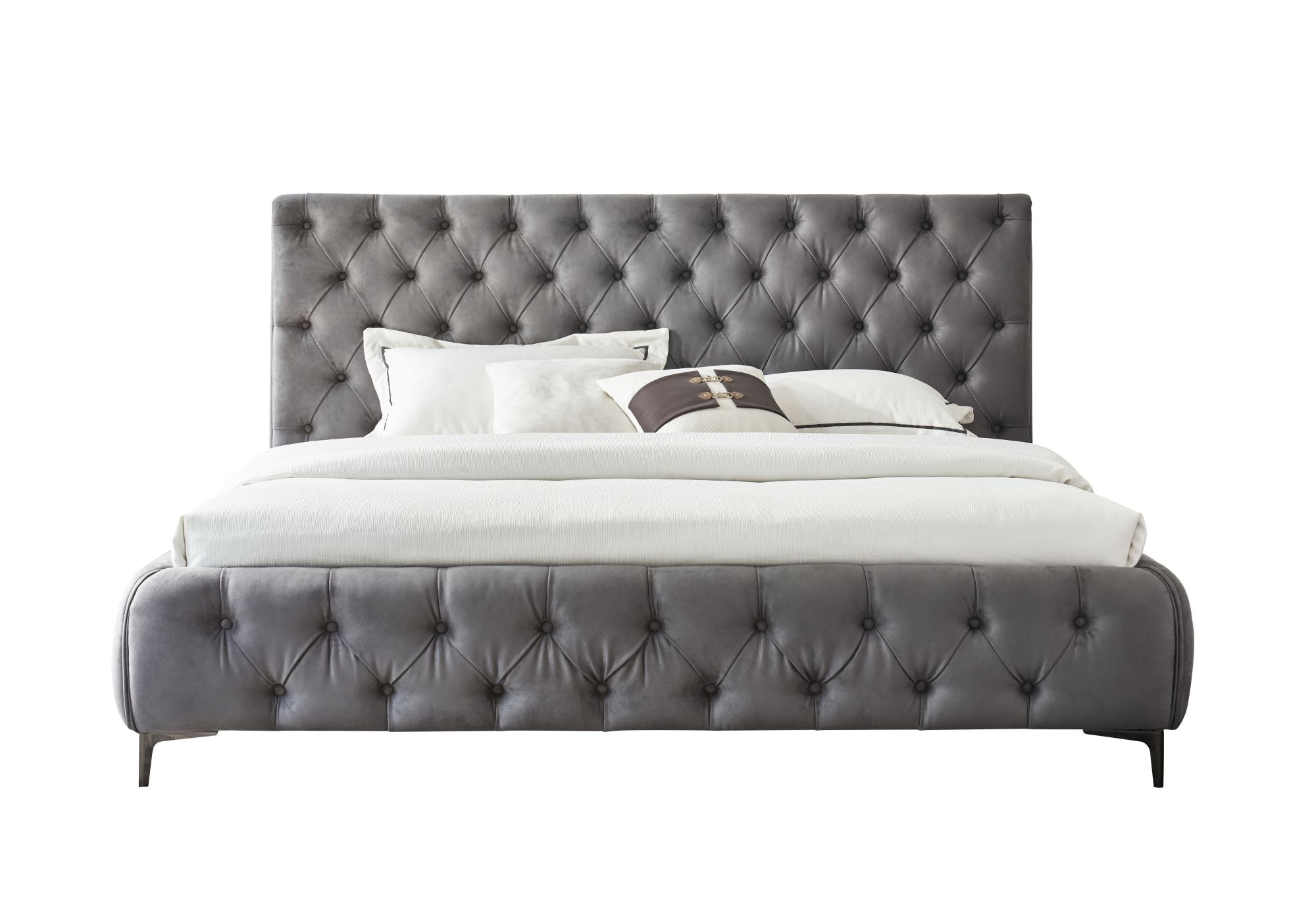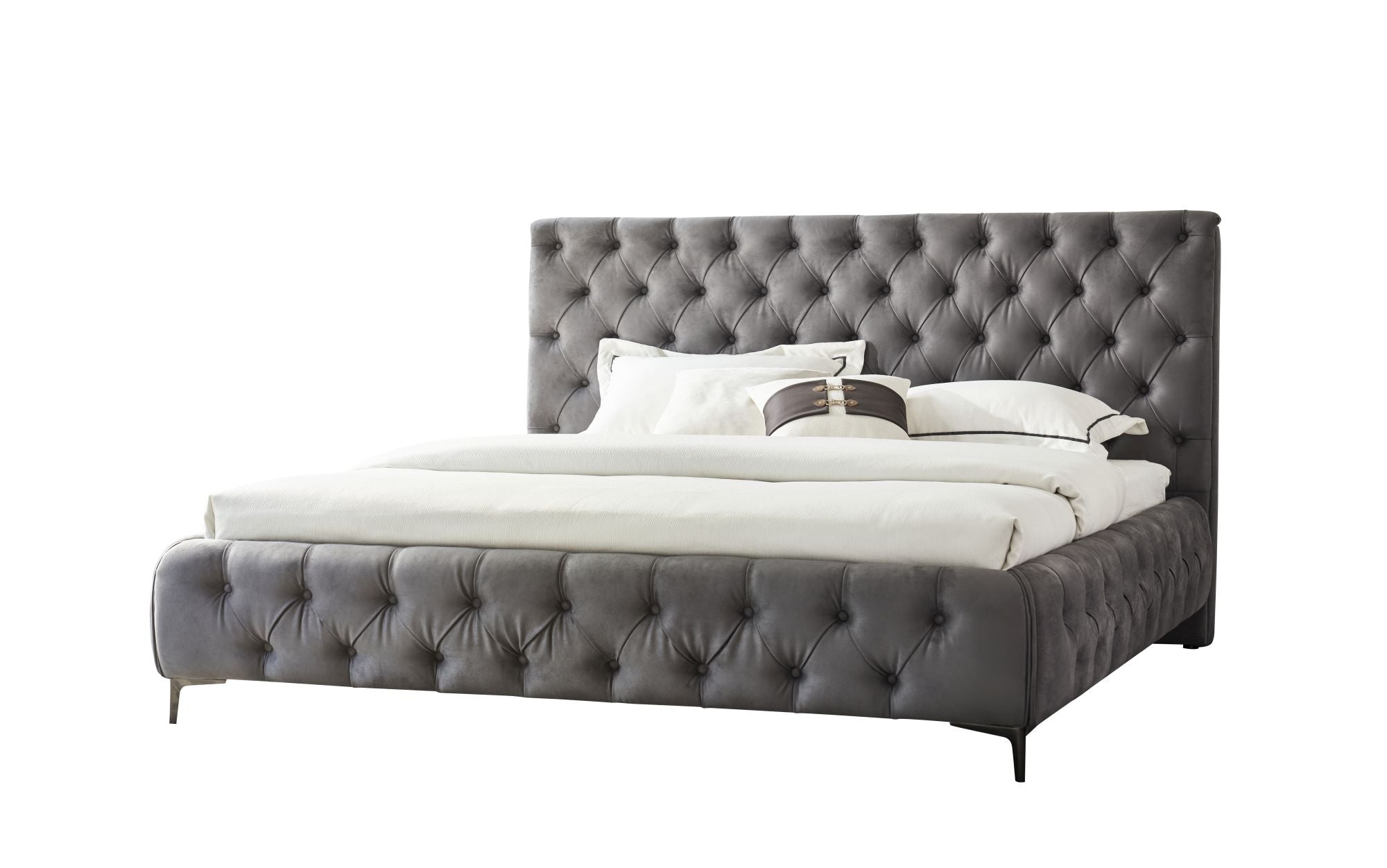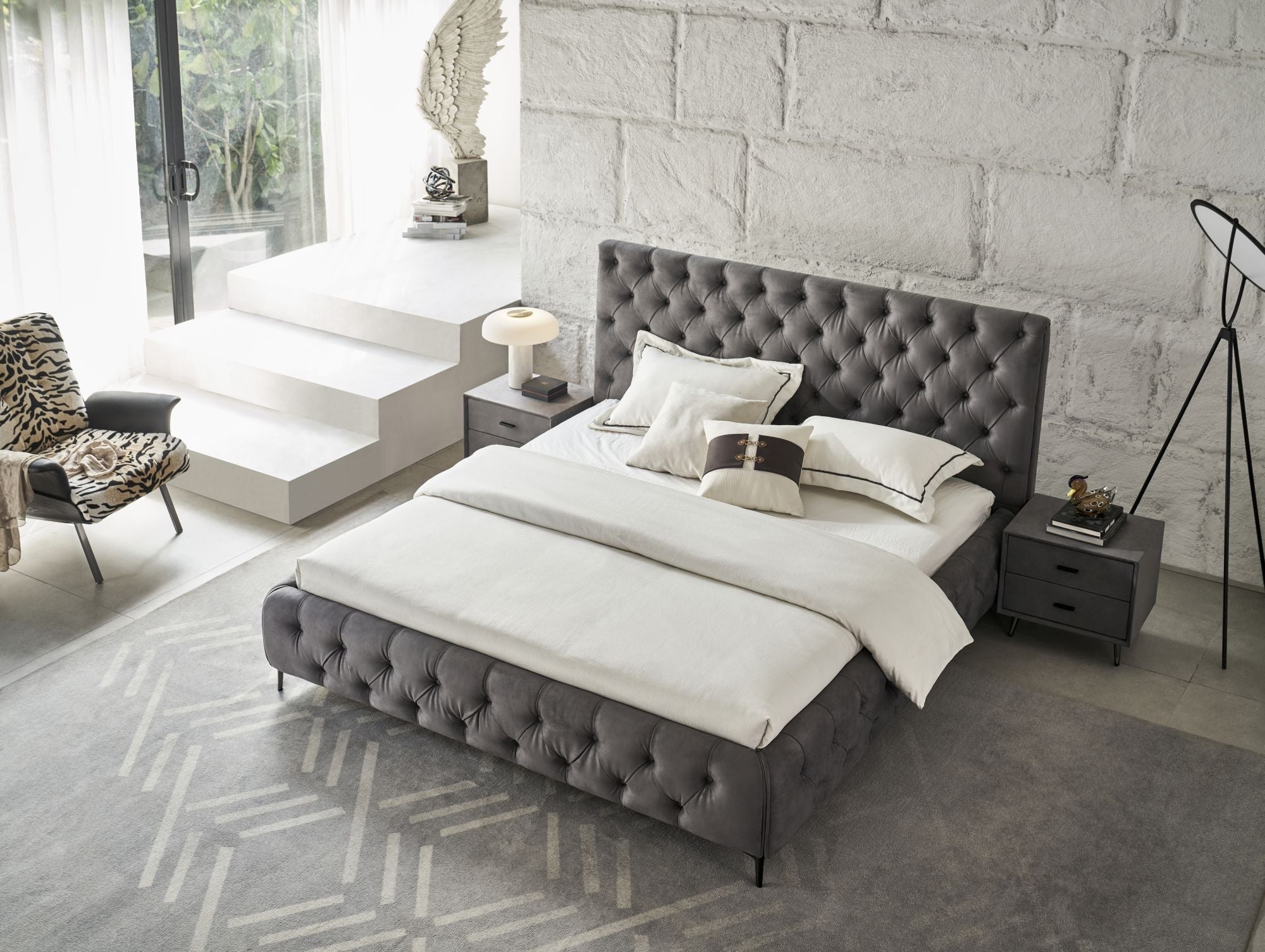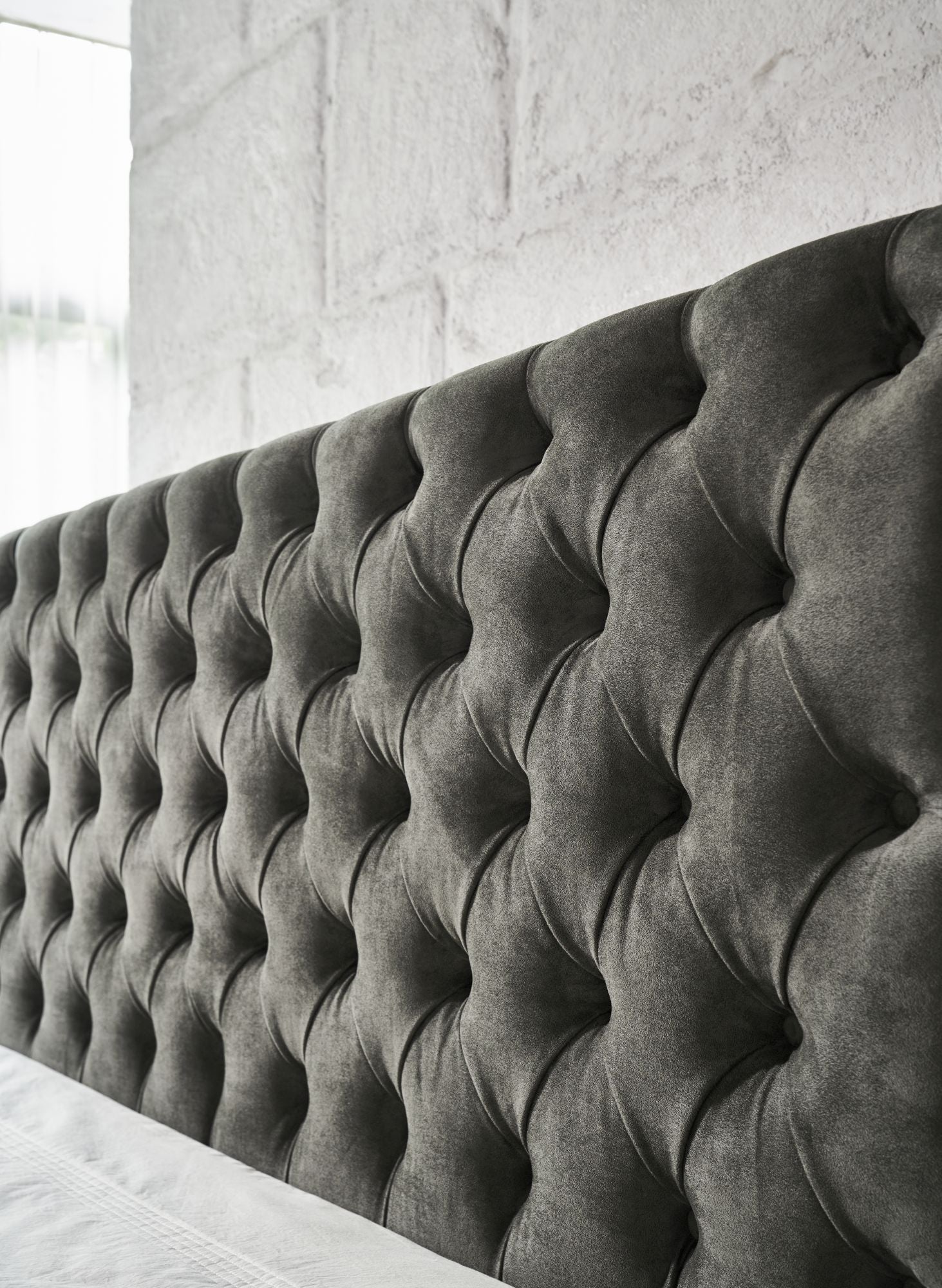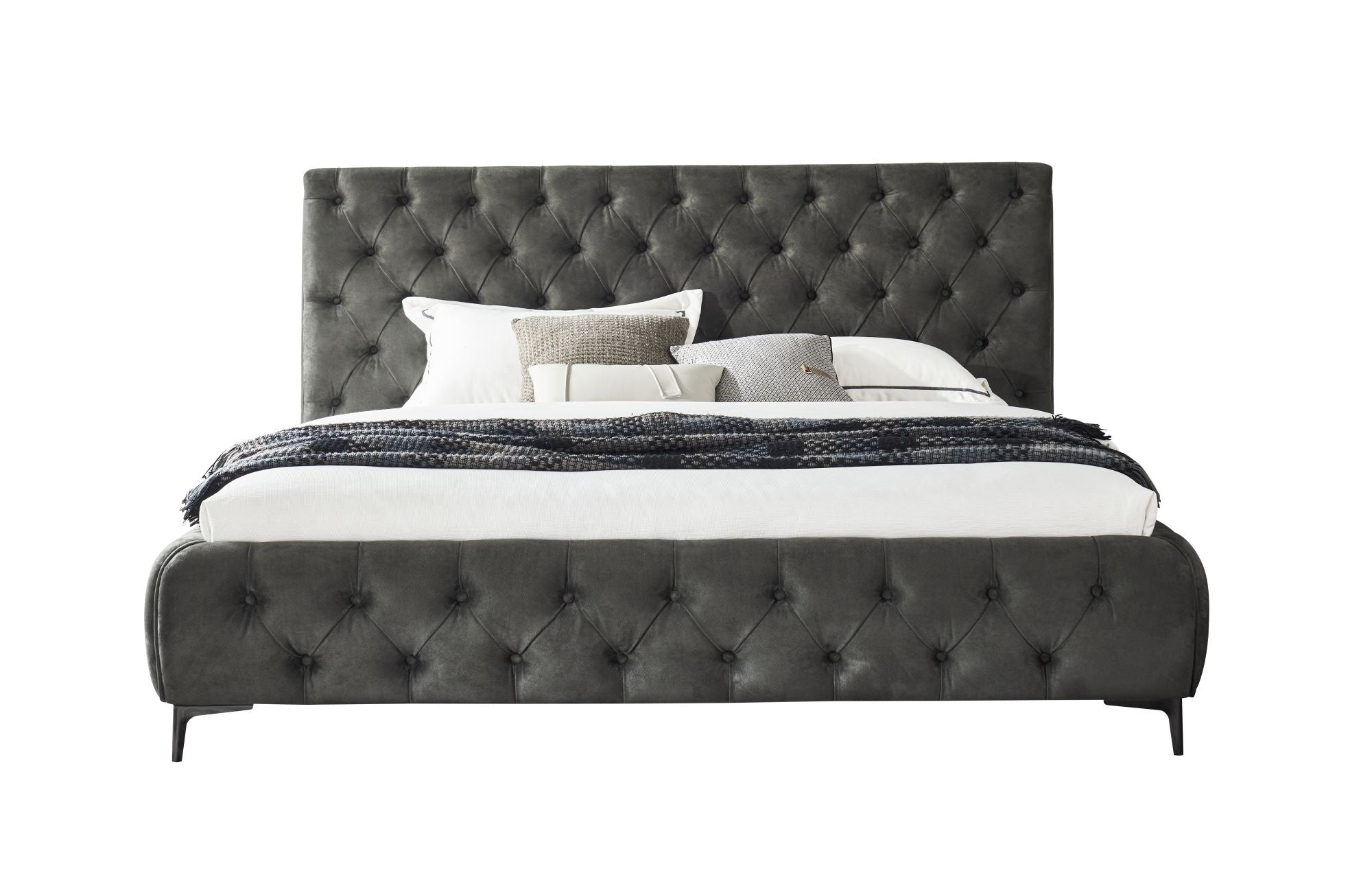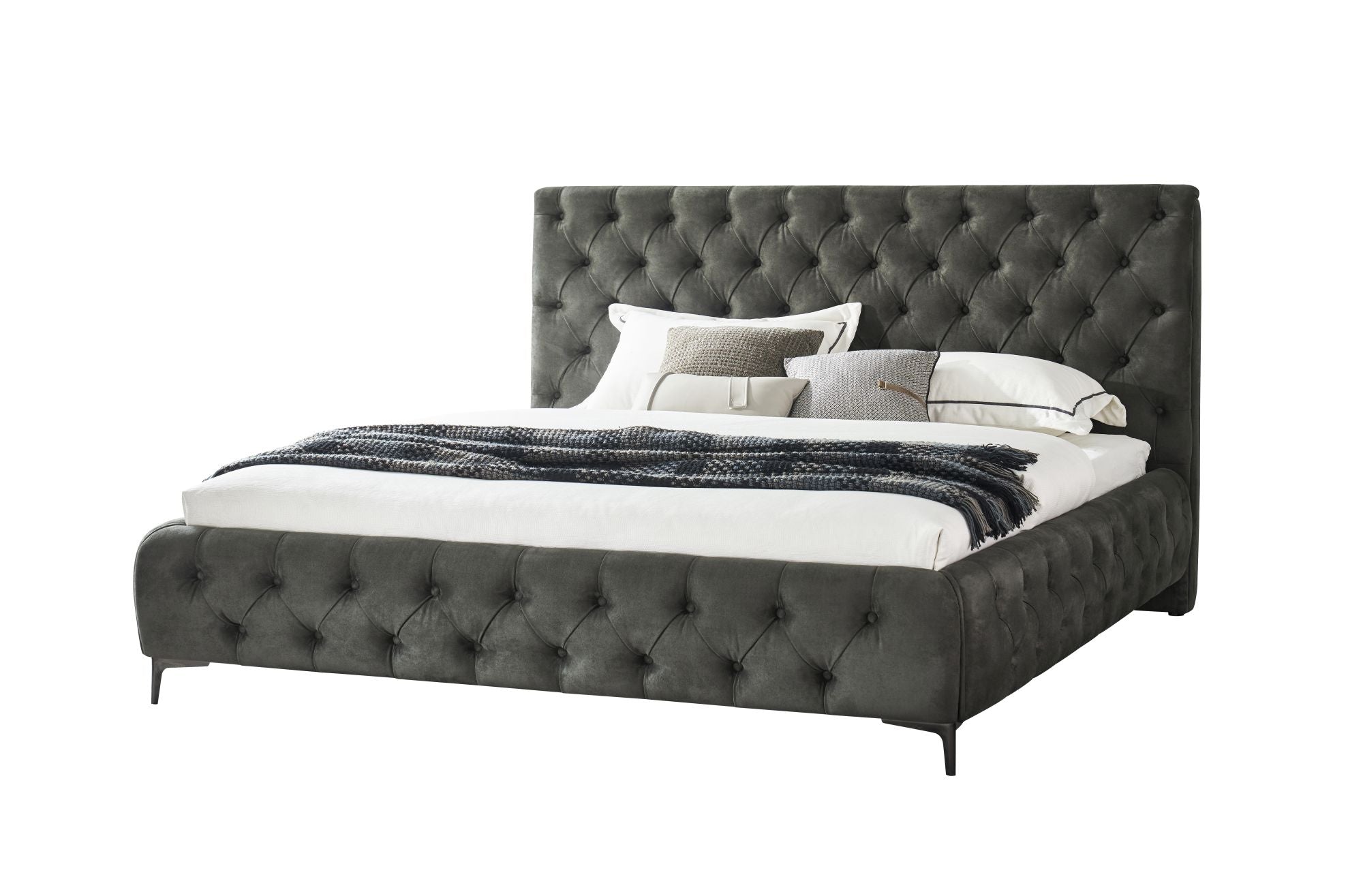 Royal Bedframe
---
In Stock (UK Warehouse). Delivered to you within 3-5 working days.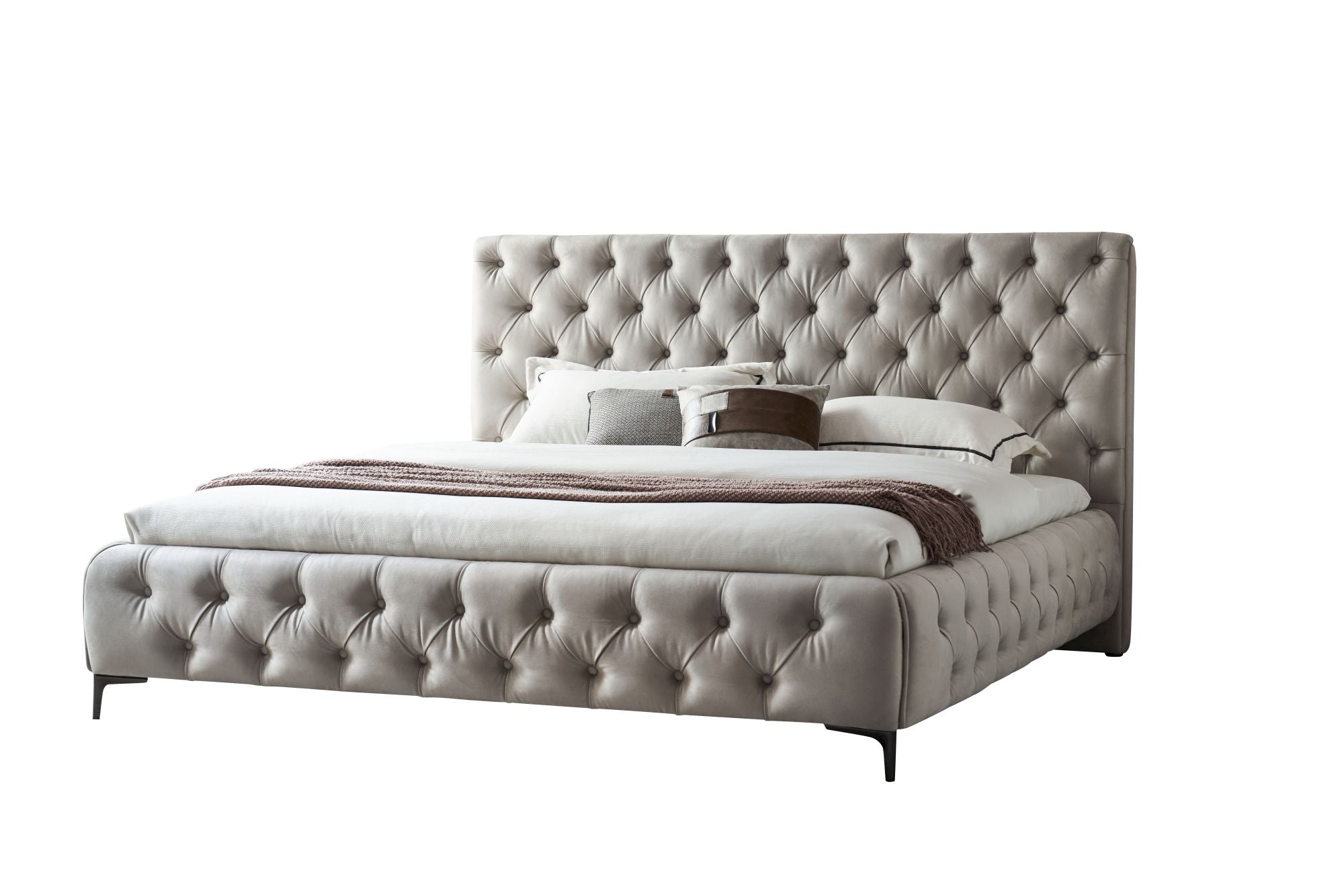 Picture the epitome of bedroom luxury: a bed that not only cradles you in comfort but also captivates with its exquisite design. This bed features a tufted design on all sides, creating a harmonious blend of elegance and sophistication from every angle. With its frame gracefully enveloping the mattress, this bed becomes a cocoon of relaxation, inviting you to indulge in the plush softness within. 
Elevated off the floor, the bed stands proudly on sleek black feet, adding a touch of modernity to its classic design. The contrast of the tufted nubuck fabric against the black feet creates a visual symphony, making it a focal point that commands attention in your bedroom sanctuary.
Speaking of the fabric, the nubuck is not just a material—it's an experience. Run your fingers across its surface, and you'll feel the quality, the promise of a soft touch that beckons you to unwind after a long day. Yet, it's not just about luxury; it's about resilience. The nubuck fabric is hard-wearing, ensuring that your bed remains a symbol of enduring comfort and style.
To cater to your individual taste, this bed offers a choice of three colours, allowing you to customise your sleeping haven to match your personal aesthetic. Whether you prefer the timeless allure of neutral tones or the bold statement of a vibrant hue, the choice is yours.
Extend the allure of your bedroom sanctuary with a coordinating bedside table that complements the splendor of your tufted bed. Crafted with the same attention to detail, this bedside companion seamlessly integrates into the opulent ambiance of your sleeping haven.
Dimension
King: 
Height: 120cm
Width: 170cm
Depth: 232cm
Super King:
Height: 120cm
Width: 200cm
Depth: 232cm