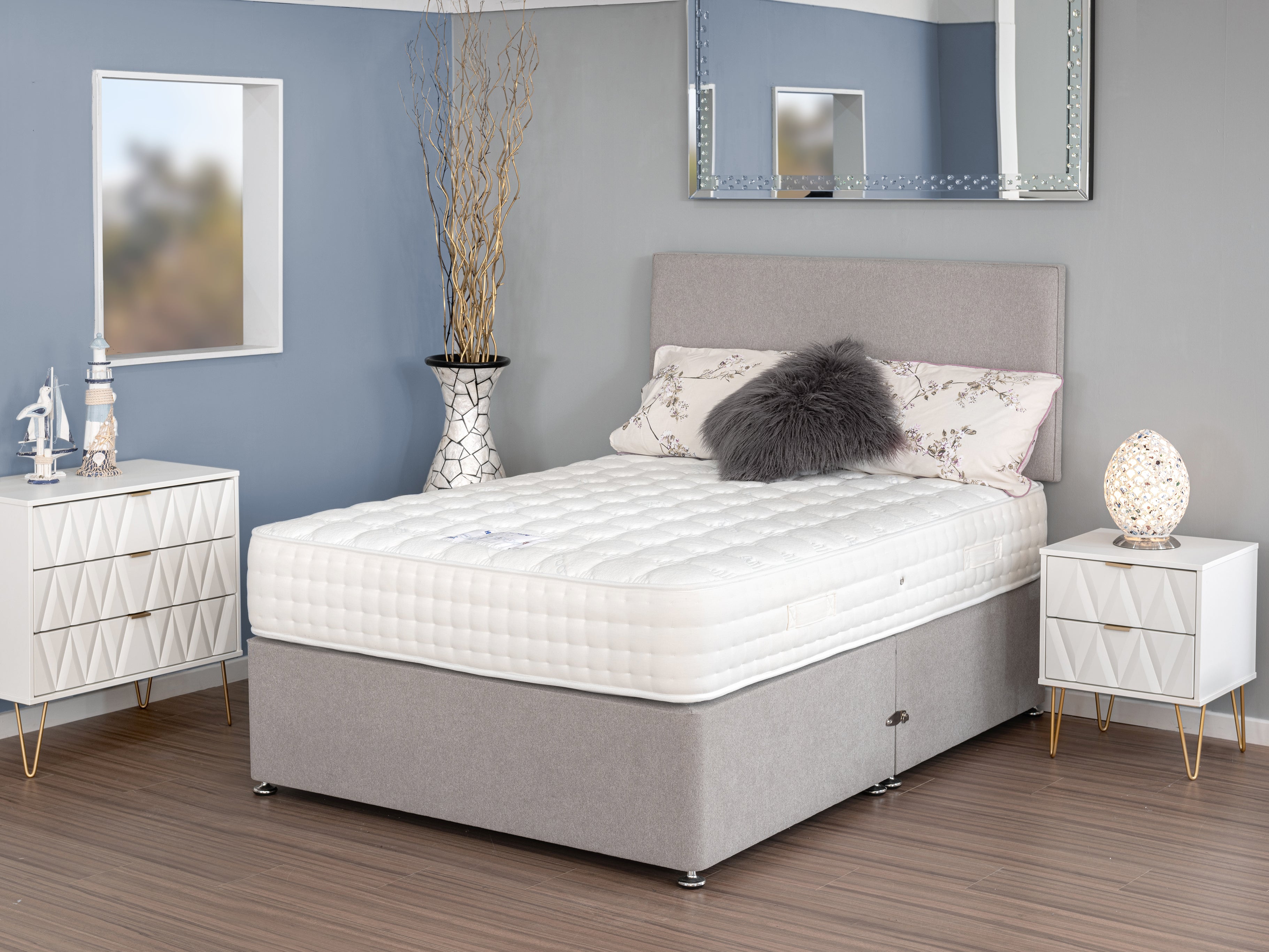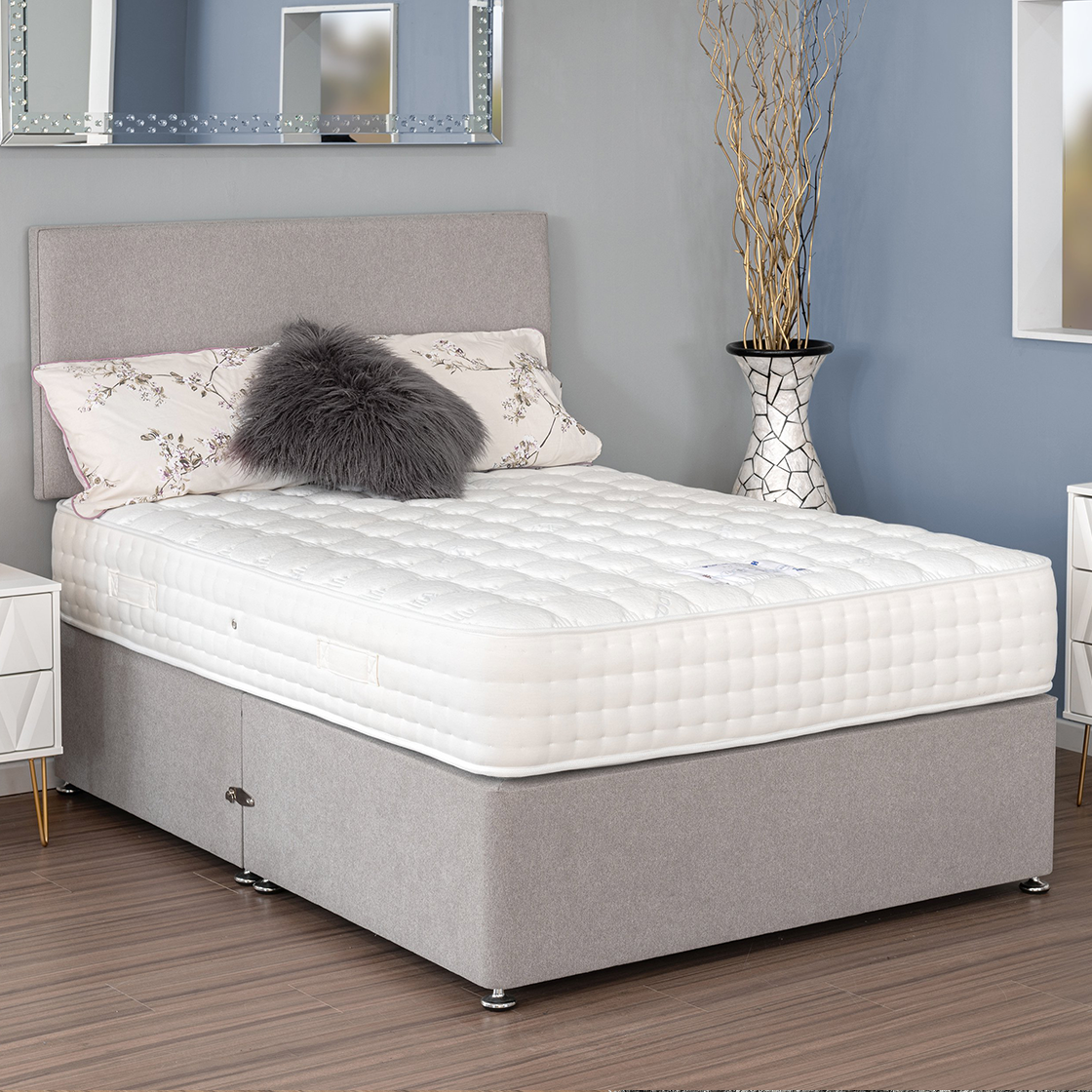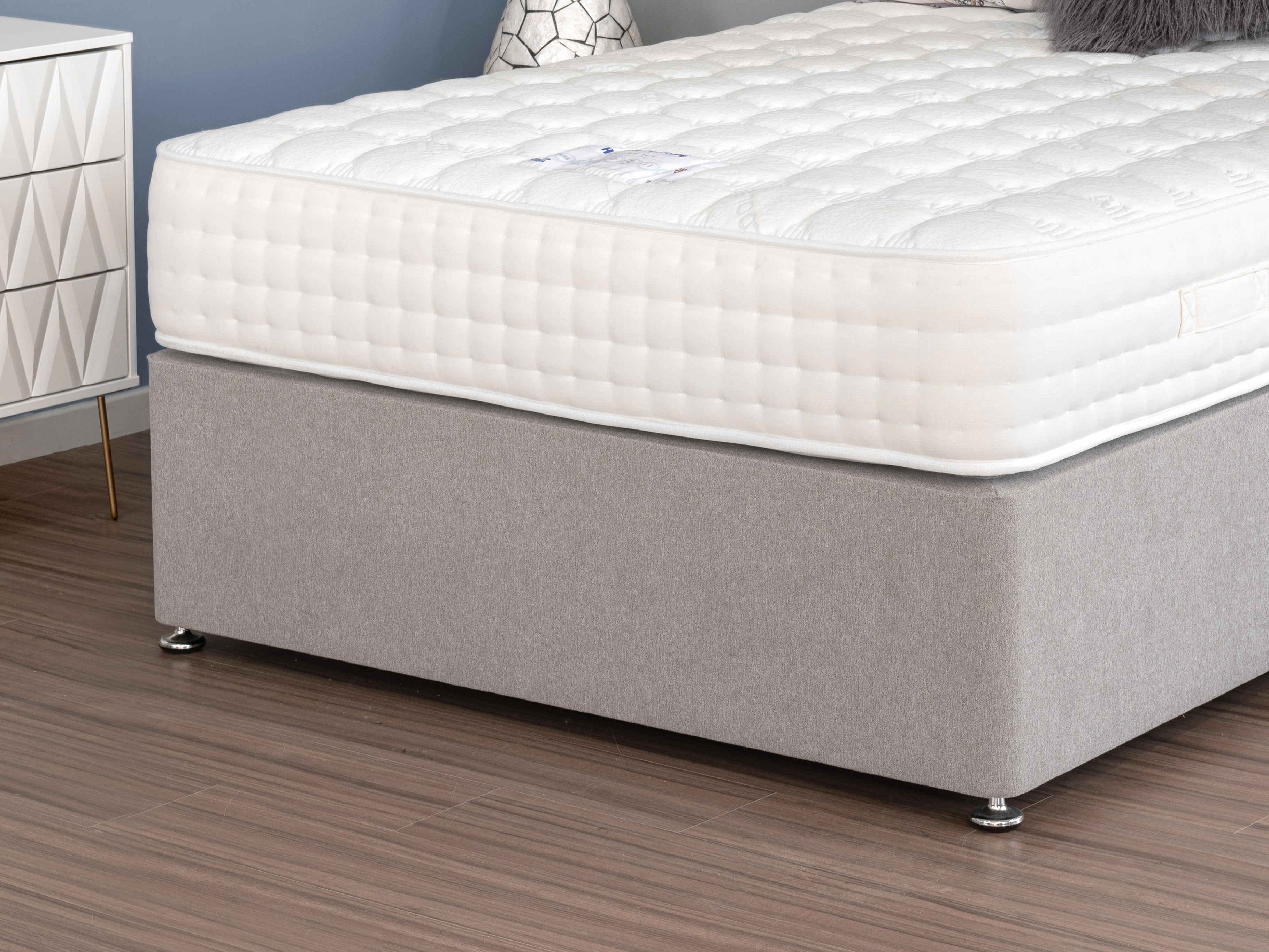 Divan Base including Pocket Ice Mattress
---
In Stock (UK Warehouse). Delivered to you within 5-7 working days.
Key Features
1000 Pocket Spring
Rod Edge Support around Spring Unit
Side Supports to Increase Sleeping Surface
Memory Foam Pockets
Cool to the Touch
Micro Quilted
Divan Bases are available in a choice of 5 sumptuous colours
5 handy storage options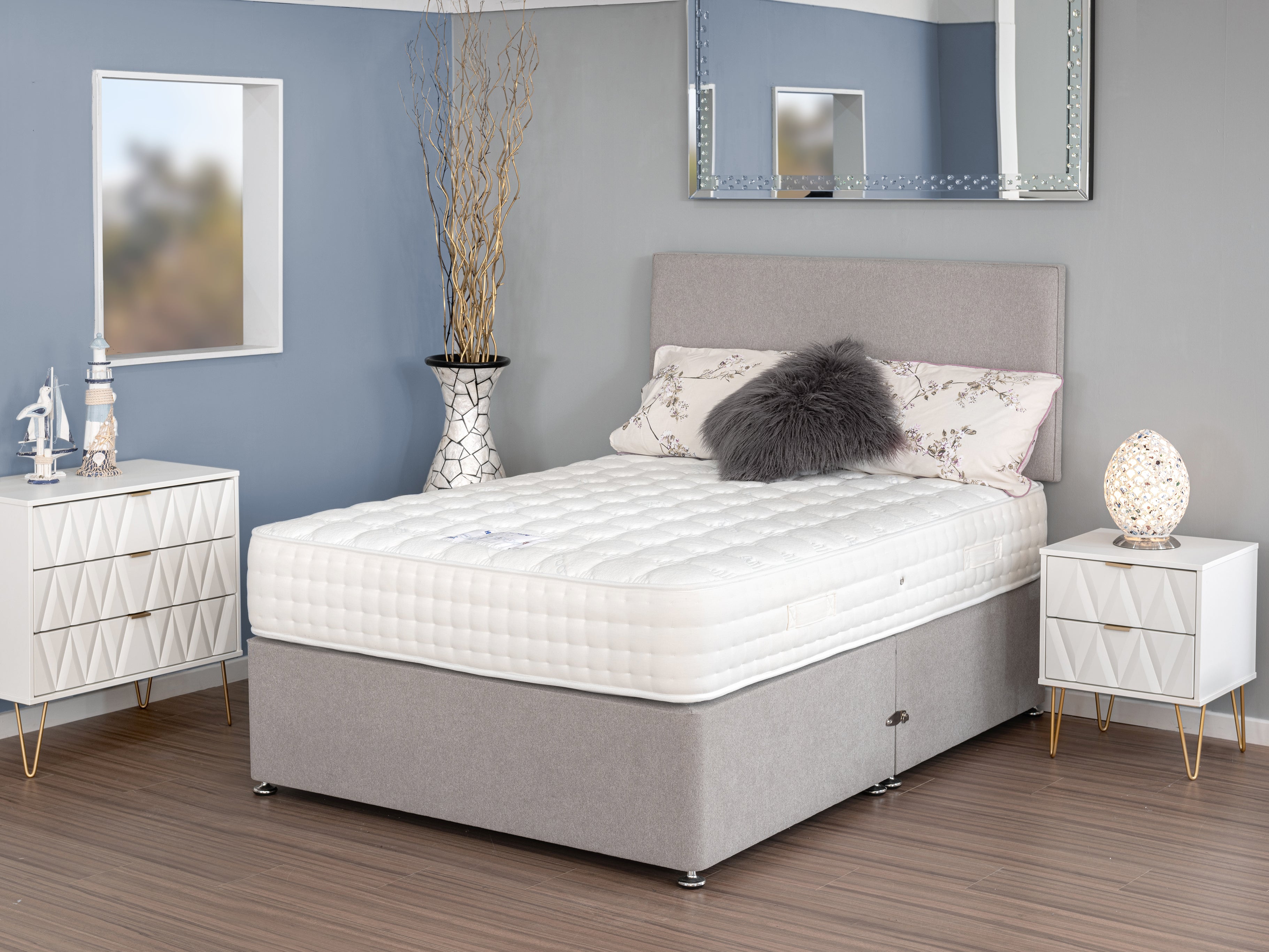 THE MATTRESS:
The Pocket Ice Mattress features memory foam pockets as well as side supports to increase the sleeping surface.
Offering soft to medium comfort this 28cm thick mattress also features rod edge support around the spring unit.
Top Features of the Pocket Ice Mattress include:
1000 Pocket Spring
Rod Edge Support around Spring Unit
Side Supports to Increase Sleeping Surface
Memory Foam Pockets
Cool to the Touch
Micro Quilted
Dimensions
Mattress Depth: 28cm
Single                                                     Double
Width: 90cm                                                                      Width: 135cm
Depth: 190cm                                                                    Depth: 190cm
King                                                        SuperKing
Width: 150cm                                                                    Width: 180cm
Depth: 200cm                                                                    Depth: 200cm