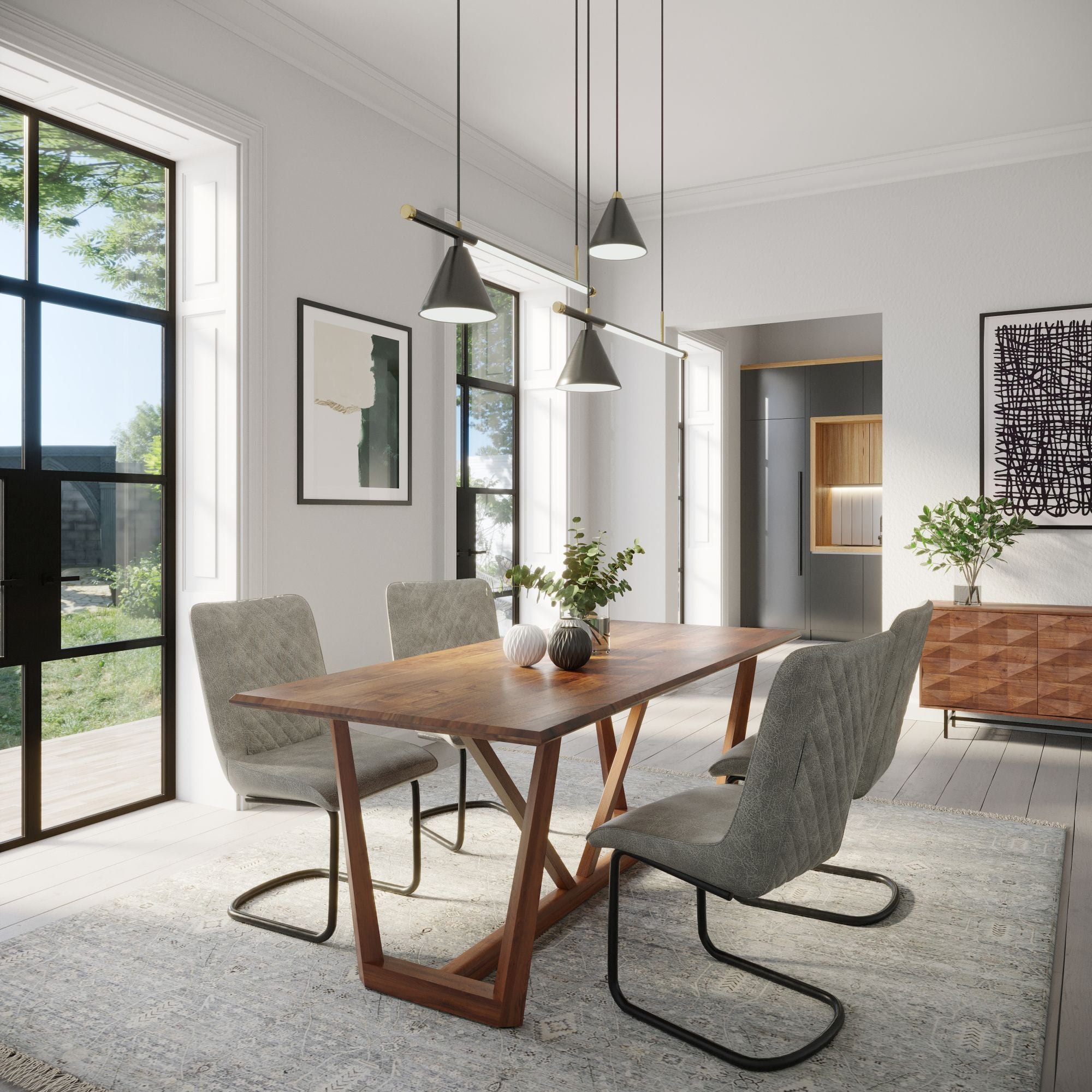 Duna Dining Table
---
In Stock (UK Warehouse). Delivered to you within 3-5 working days.
The Duna collection exudes style and sophistication, featuring a polished finish that elevates the inherent beauty of Mango wood, adding an extra touch of class to each piece. The Duna Dining Table, with its angled edges and captivating structural design, is a fantastic addition to any dining space, sure to leave a lasting impression.
Our Duna collection is meticulously crafted from 100% solid Mango wood, known for its exceptional qualities.
While Mango wood is internationally renowned for its delicious fruit, once the fruit-bearing years have passed, the trees are cultivated for several more years. This allows the wood to become denser before it is harvested primarily for furniture production.
Categorised as a dense hardwood, Mango wood is naturally water-repellent and perfectly suited for the demands of everyday family living. It's a testament to both form and function, offering both elegance and durability in every piece of the Duna collection.
Dimensions
Height: 76cm
Width: 185cm
Depth: 90cm 
Explore the range
Save 50%