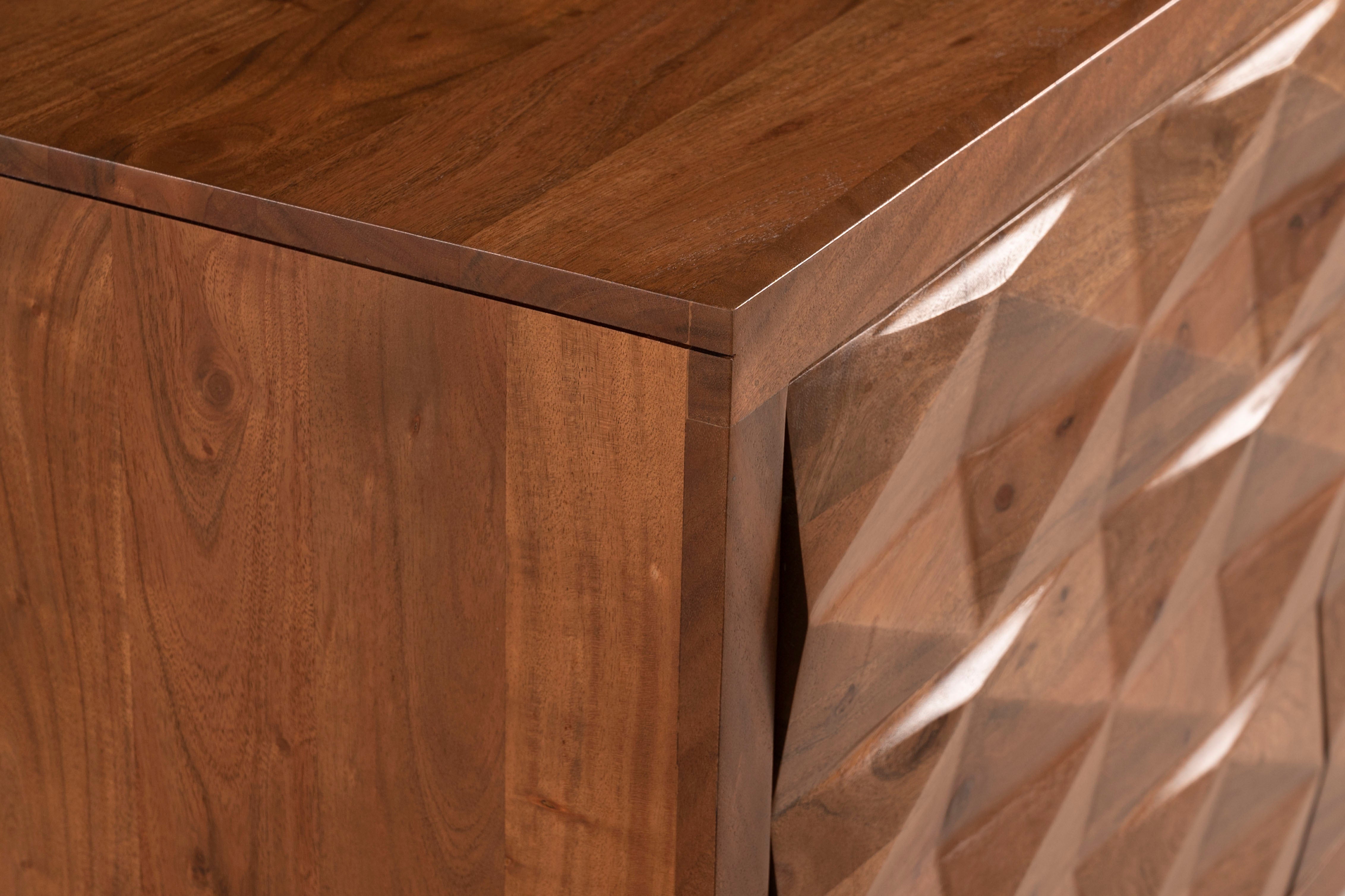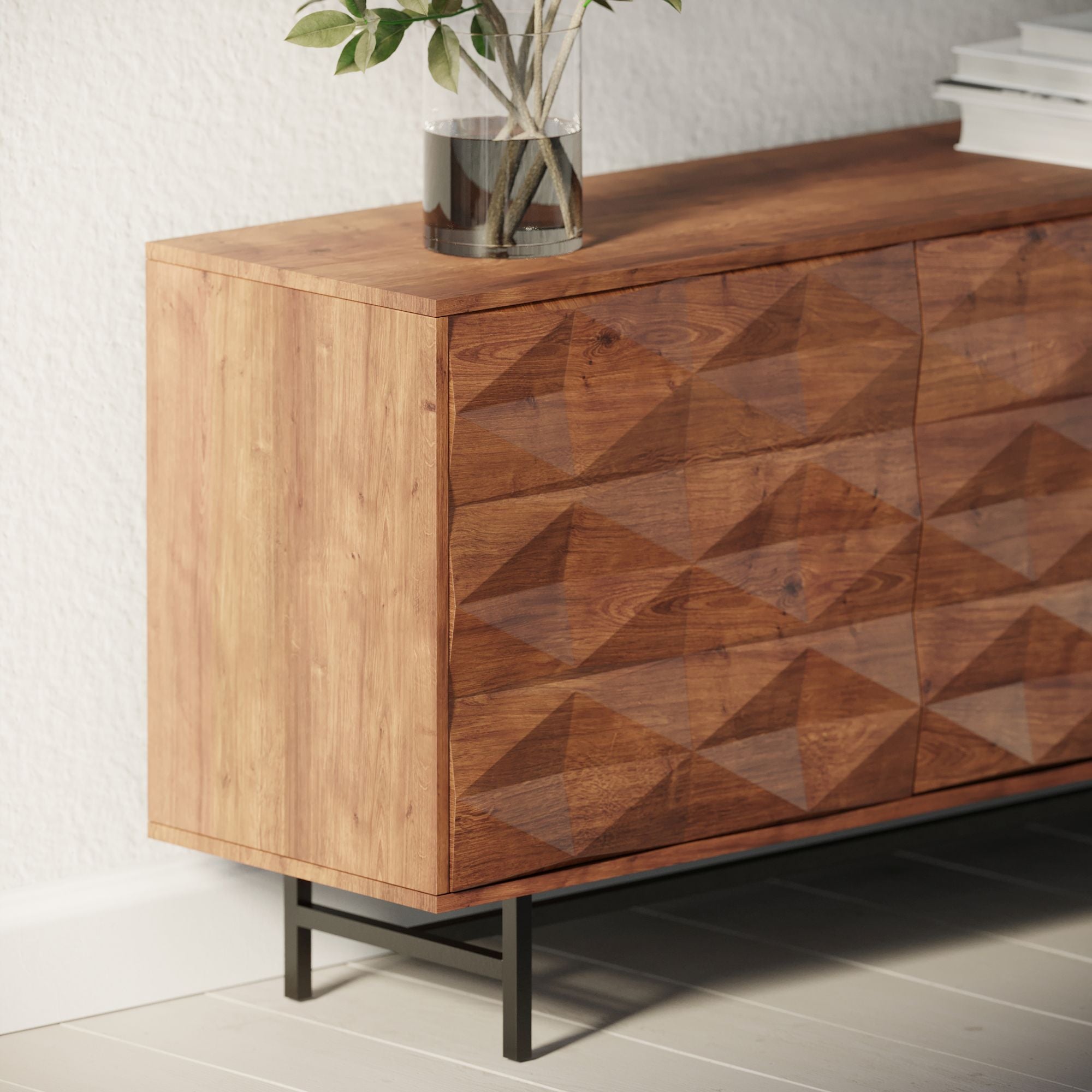 Duna Sideboard
---
In Stock (UK Warehouse). Delivered to you within 3-5 working days.
Discover the elegant Duna Wide Sideboard, a stunning piece of furniture with beautifully multi-faceted doors that make a striking statement. Our stylish Duna collection showcases a polished finish that enhances the innate beauty of Mango wood, adding an extra touch of class for this captivating piece.
This unit boasts three doors, with two providing access to one spacious compartment and the third leading to a single-width compartment, offering ample storage space. Inside, you'll find a single shelf to optimise organisation.
Our Duna collection is crafted from 100% solid Mango wood, known for its exceptional qualities.
Mango wood is renowned internationally for its cultivation and production of delicious mango fruit. However, once the fruit-bearing years have passed, the trees are cultivated for several more years, allowing the wood to become denser before being harvested primarily for furniture production.
This timber is categorised as a dense hardwood, making it naturally water-repellent and highly suitable for everyday family living.
Dimensions
Height: 73cm
Width: 175cm
Depth: 40cm
Explore the range
Save 50%