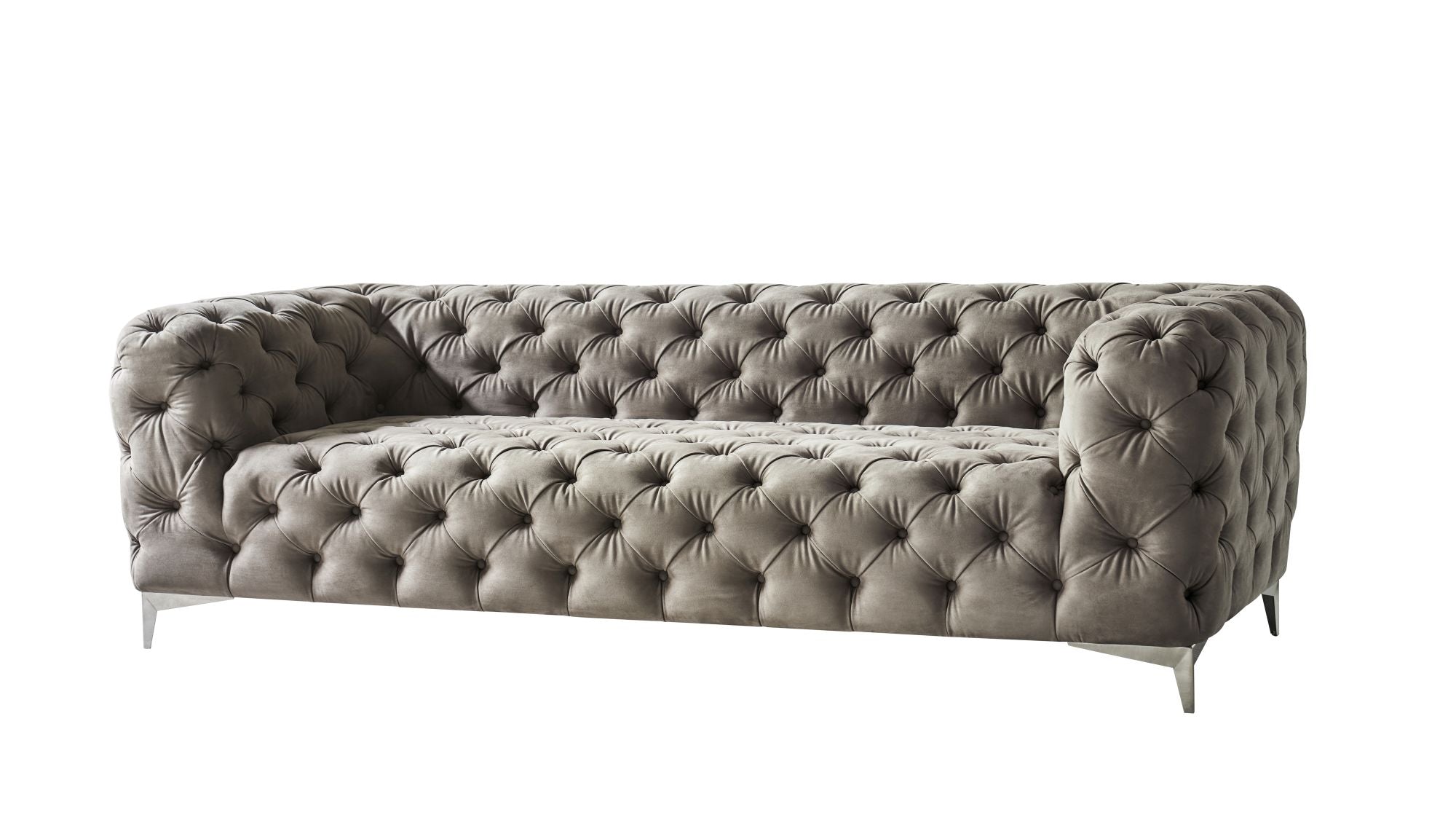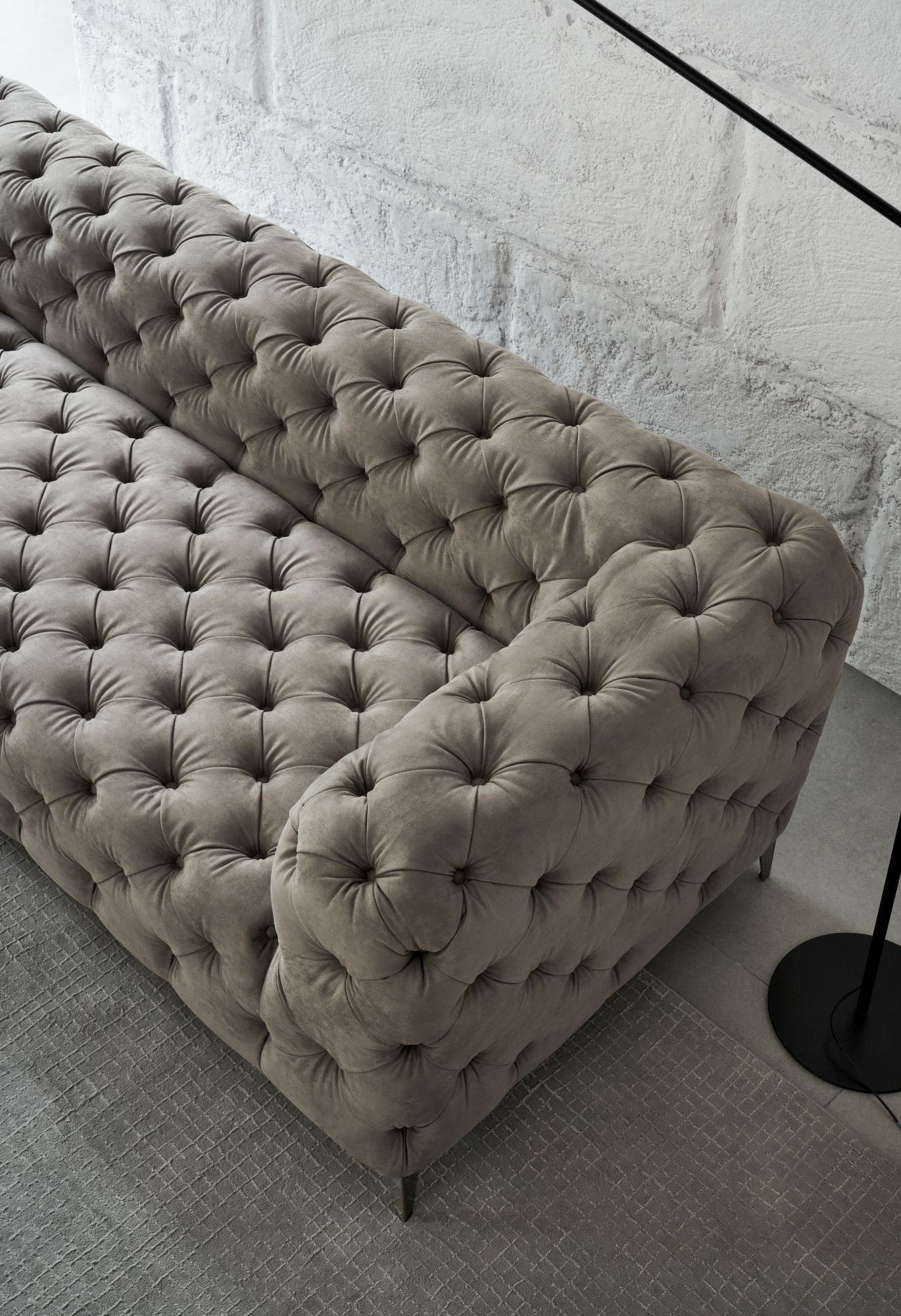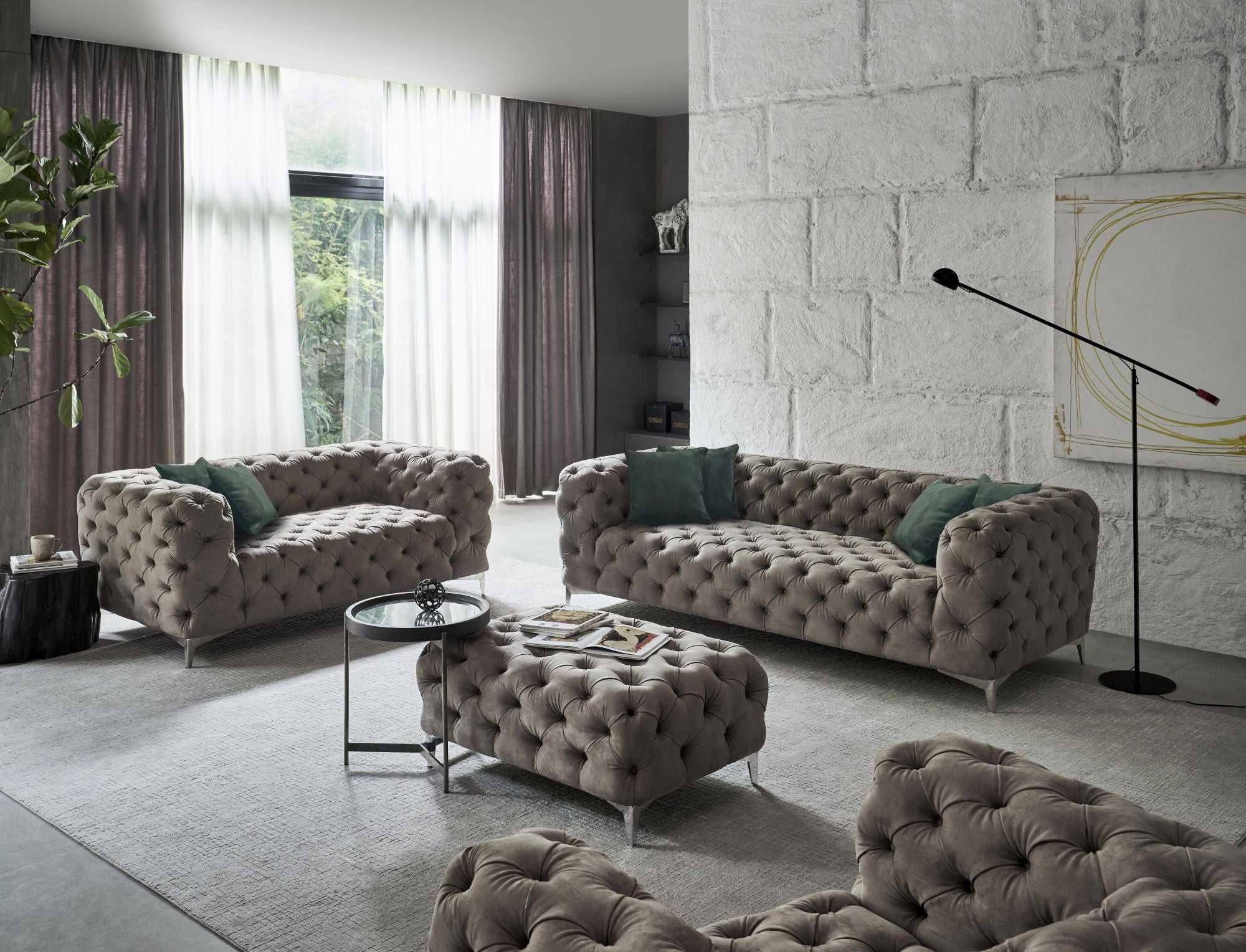 Empress 3 Seater Sofa
---
In Stock (UK Warehouse). Delivered to you within 3-5 working days.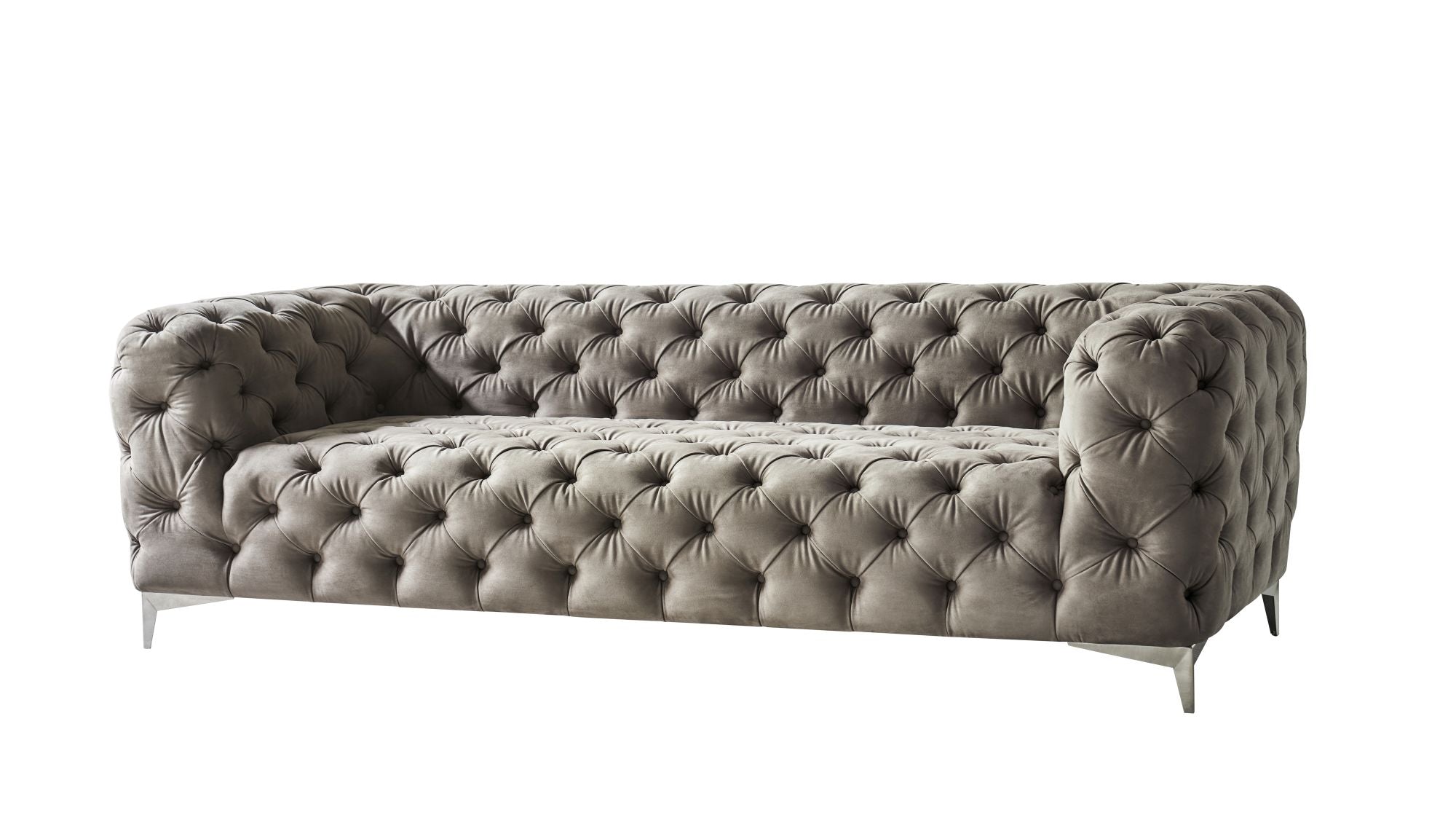 Imagine a haven where relaxation knows no bounds—a space designed with the utmost consideration for your comfort and style. This isn't just a seating arrangement; it's a retreat within your home dedicated to the art of unwinding.
Bask in the ample space that invites you to stretch out, sink in, and embrace the luxury of leisure. The eye is immediately drawn to the captivating tufted design that adorns the surface, an intricate pattern that not only catches the eye but elevates the entire aesthetic of the space. It's not just furniture; it's a statement piece that adds a touch of elegance to your relaxation zone.
Feel the smooth touch of Nubuck under your fingertips—a material that not only exudes opulence but also promises durability. It's not just about softness; it's about creating an experience that withstands the test of time. The Nubuck, with its soft touch, becomes a tactile indulgence that enhances the overall sensory pleasure of your relaxation space.
As you recline, notice the sturdy steel feet that ground this haven, providing not just support but also a modern edge to the design. The steel feet, standing tall and proud, add a touch of contemporary flair to the classic tufted design, creating a harmonious blend of tradition and modernity.
This space is more than just a lounge area; it's an invitation to immerse yourself in luxury, to let go of the day's stresses, and to relish in the sublime experience of relaxation.
Dimensions
Height: 67cm (inclusive of 13cm foot)
Width: 247cm
Depth: 105cm
Explore the range
Save 50%
Save 50%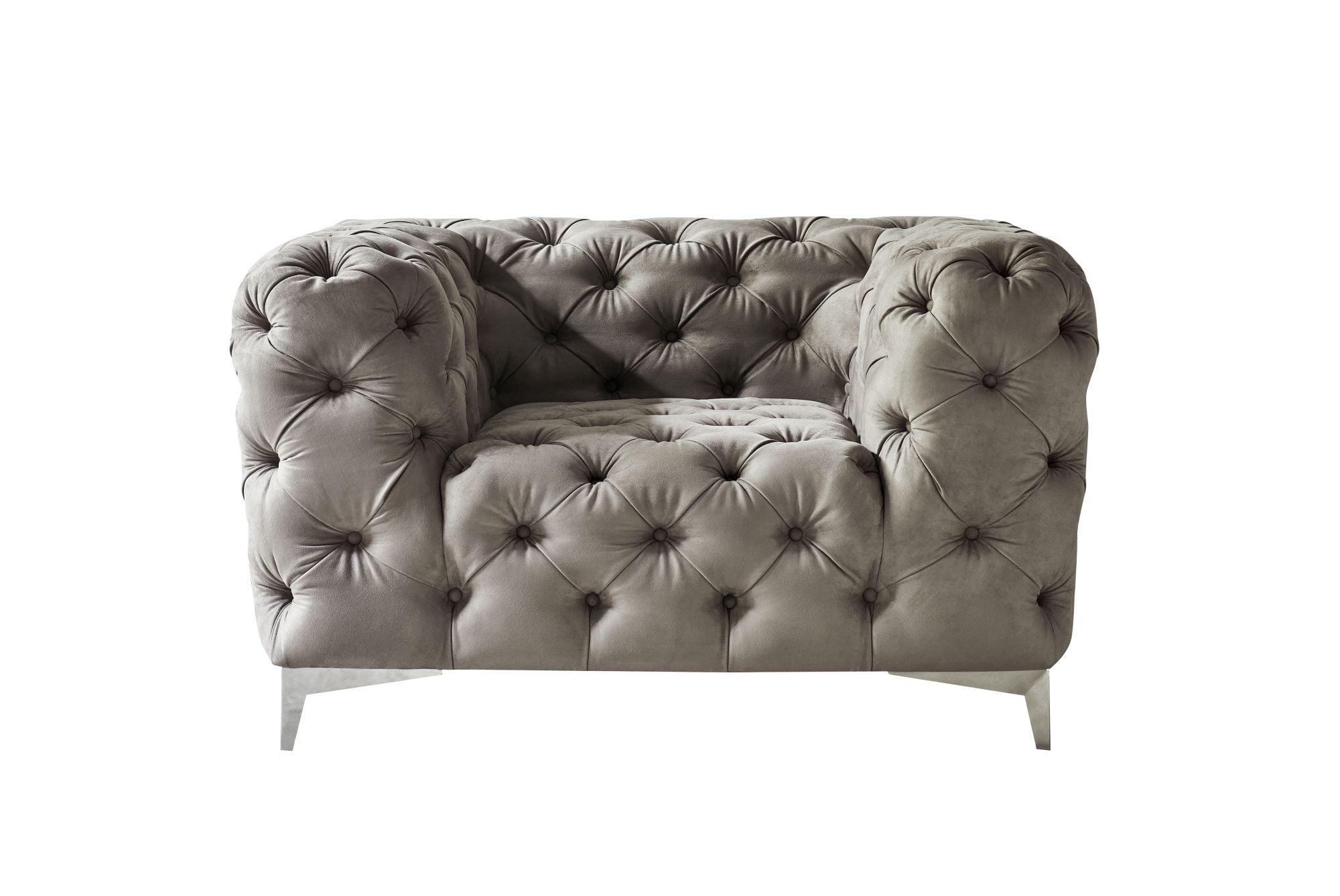 Save 50%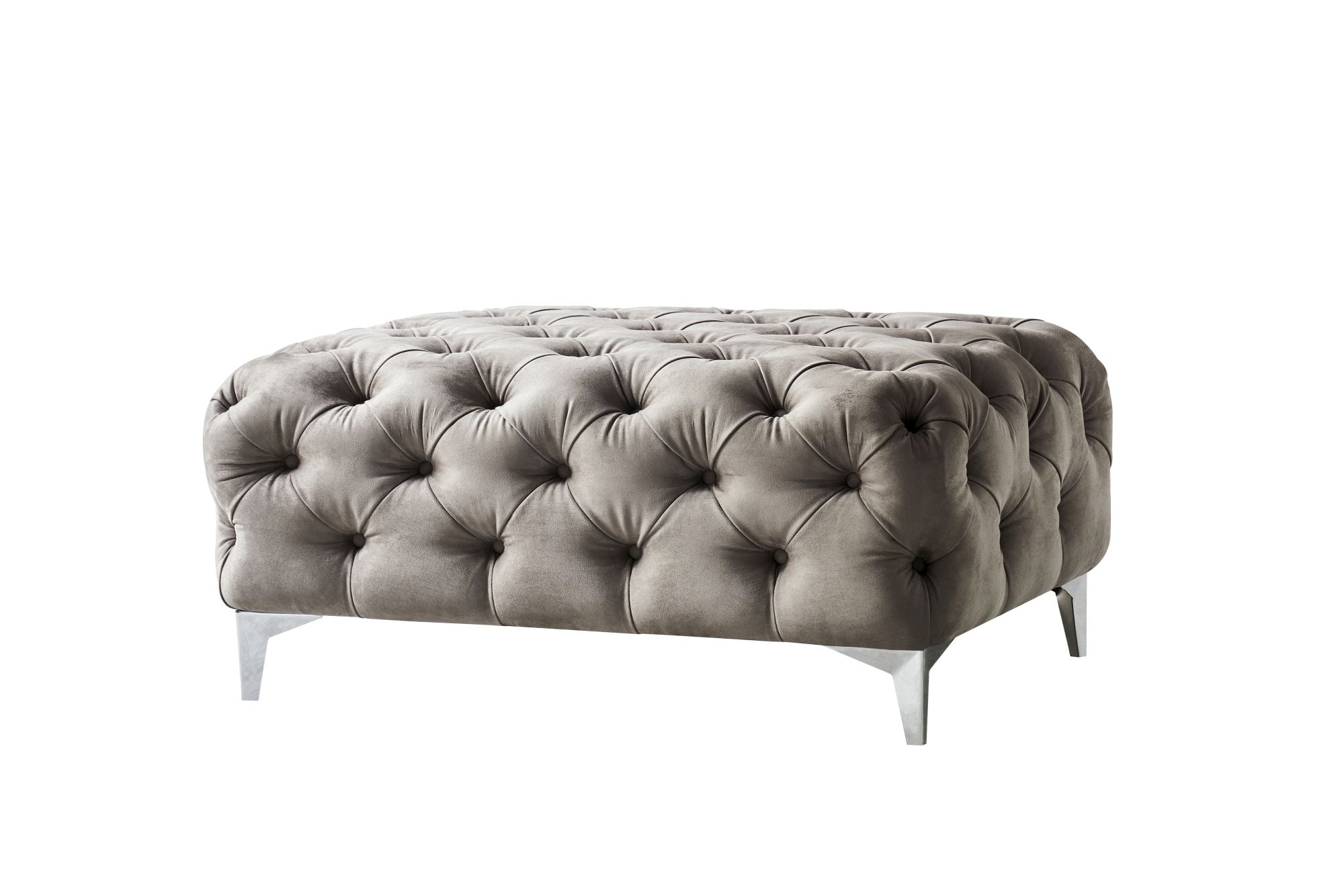 Save 50%