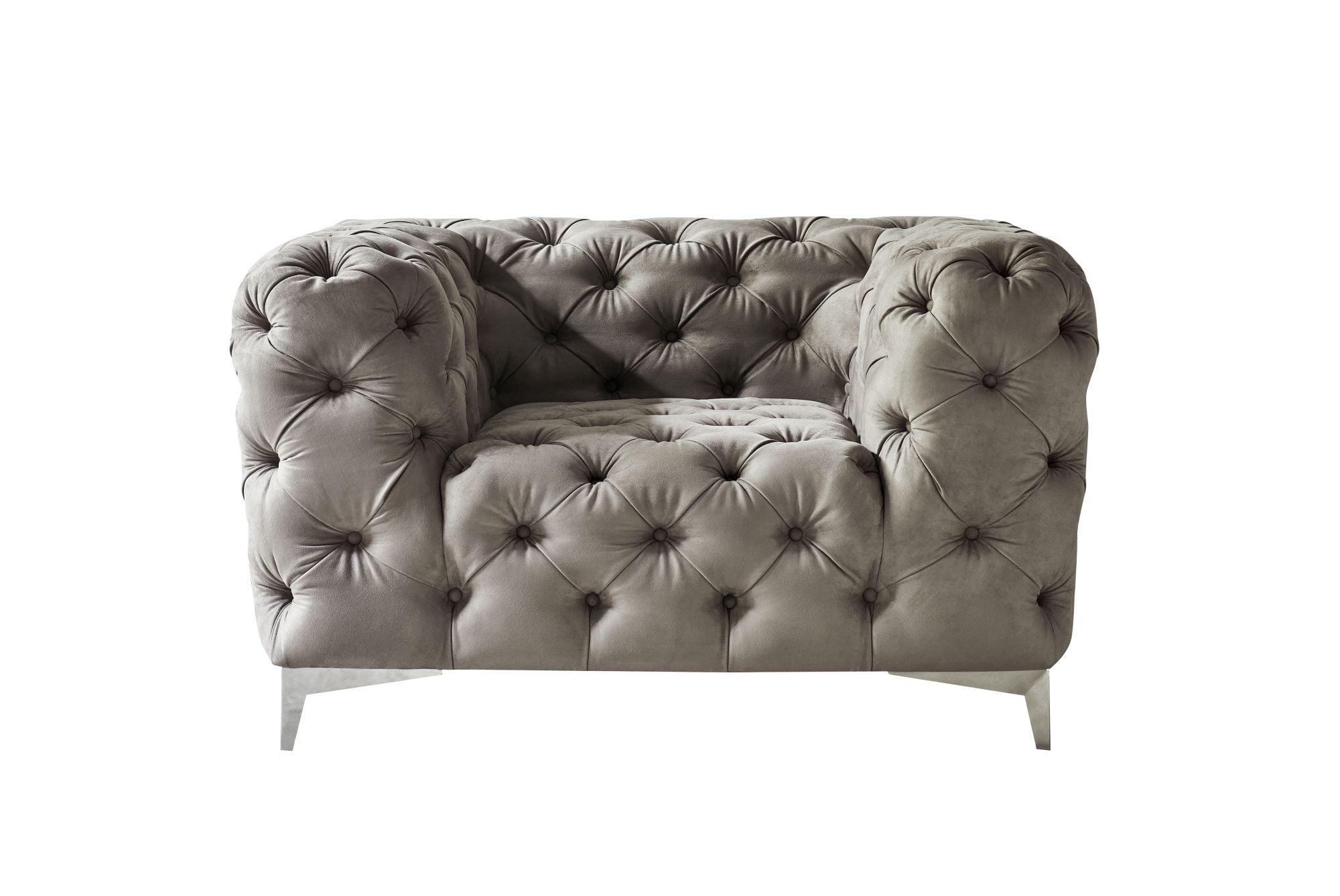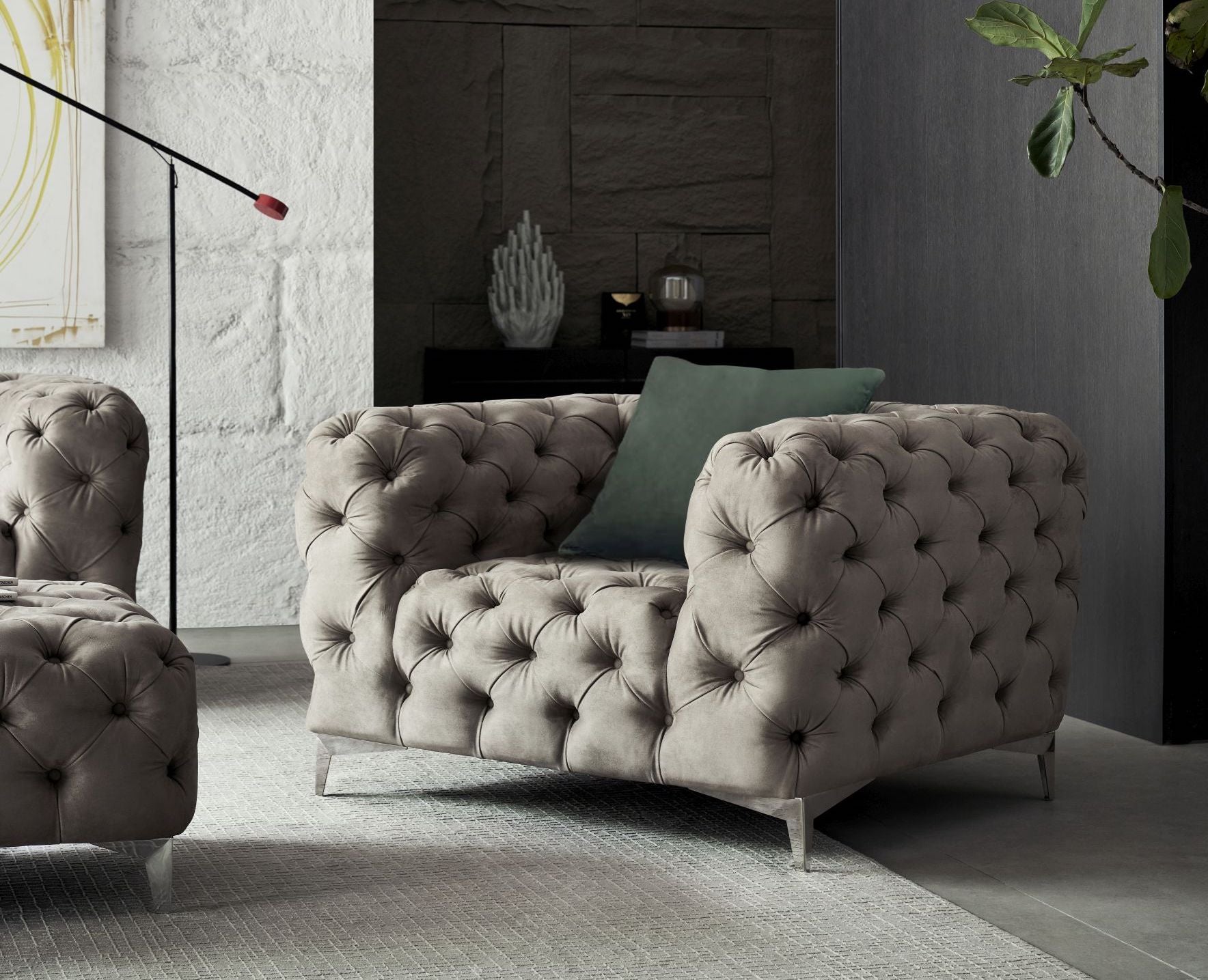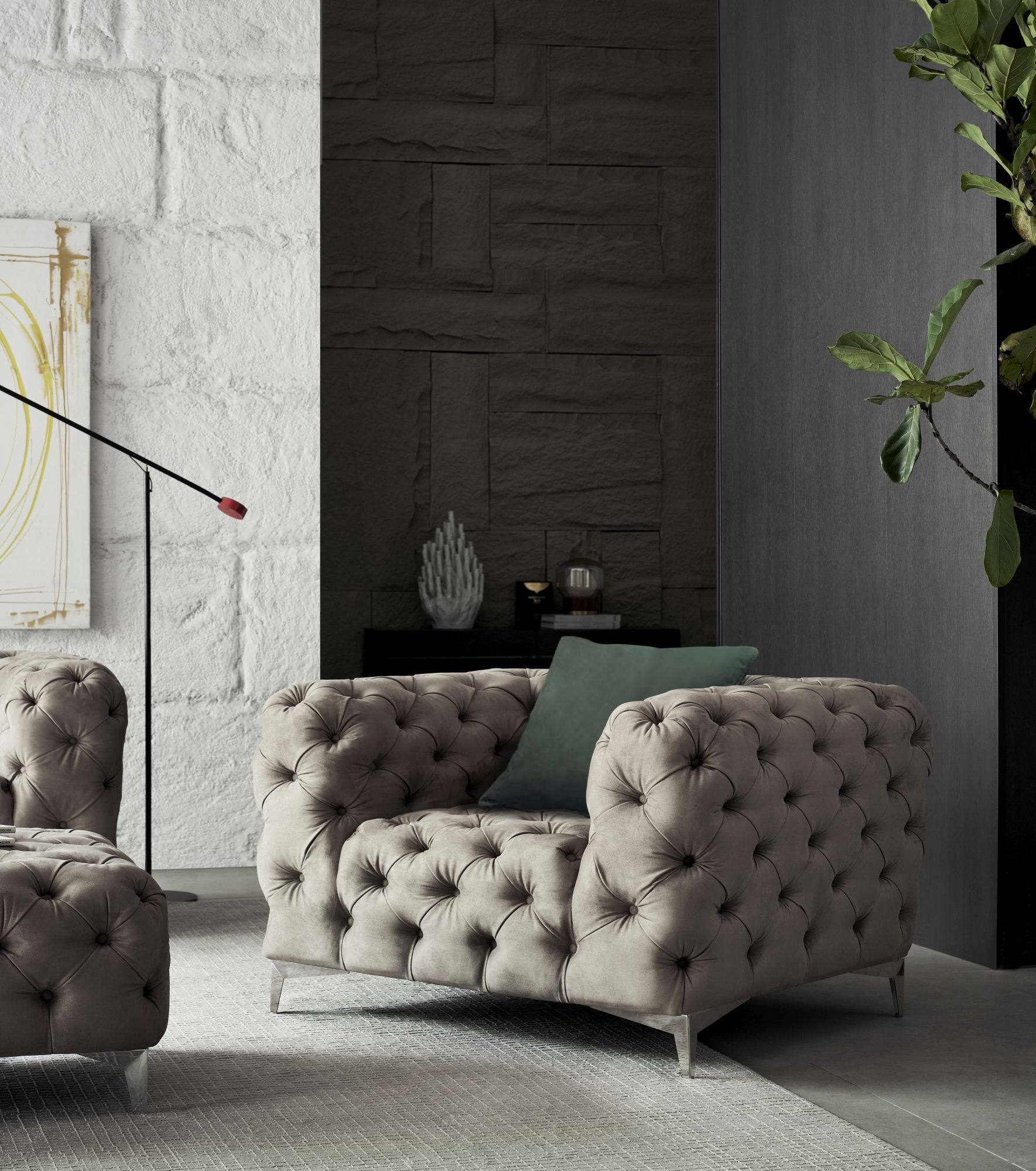 Empress Armchair
---
In Stock (UK Warehouse). Delivered to you within 3-5 working days.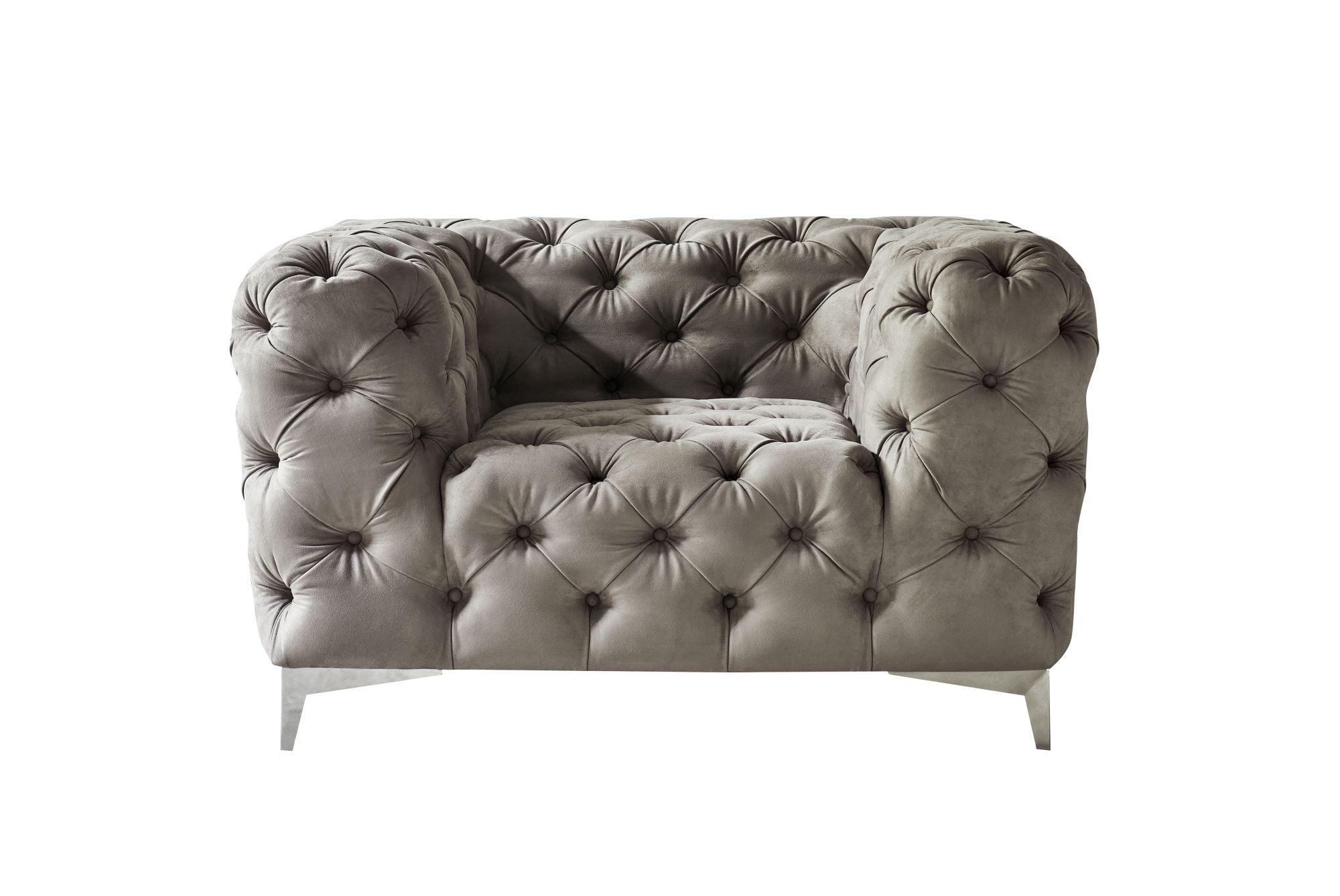 Step into the realm of bold design with Empress Armchair, that commands attention and makes a powerful statement. This is not your ordinary seating—it's a visual masterpiece that combines daring aesthetics with luxurious comfort.
Imagine a squared silhouette that stands as a symbol of strength and modernity. This armchair is not afraid to embrace bold lines and sharp edges, creating a presence that captures the essence of contemporary design. The squared design is not just a shape; it's a deliberate choice to make a statement in your living space.
Adorning the surface is a tufted pattern that adds a touch of opulence to the bold design. Each tuft is a testament to the craftsmanship that goes into creating this visual marvel. It's not just about sitting; it's about experiencing the artistry of a carefully tufted masterpiece.
Picture the tactile pleasure of Nubuck fabric under your fingertips—a material that not only feels soft but also exudes sophistication. The Nubuck fabric, with its rich texture, adds a layer of luxury that complements the bold design, creating a harmonious balance between daring aesthetics and sumptuous comfort.
To ground this statement piece, envision metal feet that add an industrial edge to the design. The metal feet are not just support; they're a design element that enhances the overall impact of the armchair. They elevate the boldness, making it clear that this is a piece of furniture that doesn't shy away from making a statement.
In essence, this armchair transcends the ordinary—it's a bold design statement that transforms your living space into a showcase of modern elegance. It's an invitation to embrace the extraordinary, to let your furniture speak volumes, and to revel in the boldness of design.
Dimensions
Height: 67cm (inclusive of 13cm foot)
Width: 127cm
Depth: 105cm
Explore the range
Save 50%
Save 50%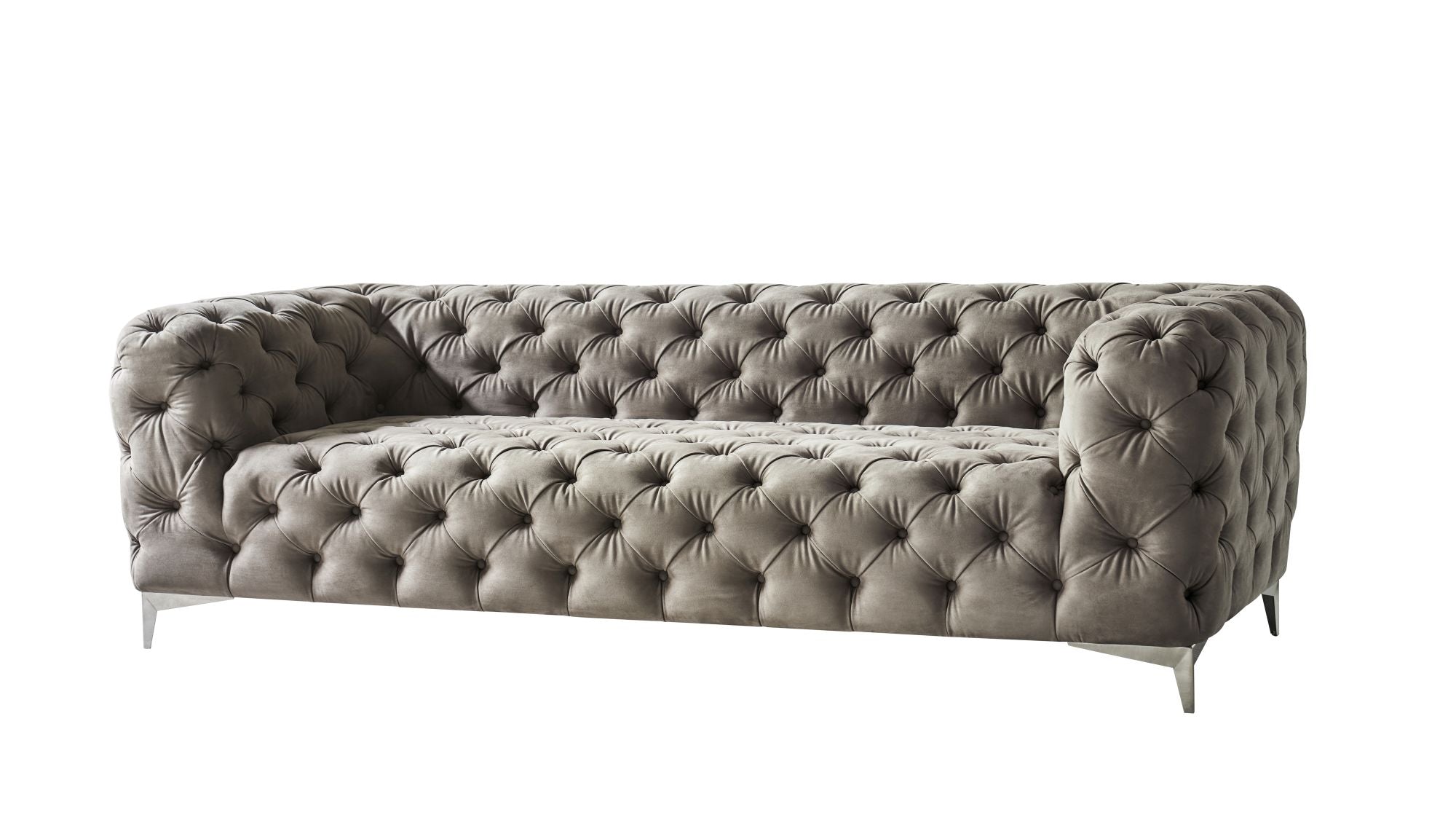 Save 50%