Grande Modular Corner Sofa Power Recliner with Power Headrest and Console
---
In Stock (UK Warehouse). Delivered to you within 3-5 working days.
Introducing the epitome of comfort and luxury, the Grande Modular Corner Sofa Power Recliner with Power Headrest and Console redefines relaxation in your living space. This exquisite piece of furniture seamlessly combines elegance, functionality, and exceptional craftsmanship to provide you with an unparalleled lounging experience.
Designed to cradle you in lavish comfort, the sofa boasts a meticulously engineered seating system that blends an 8CM pocket spring foundation with a plush 4CM layer of 25D foam. This dynamic combination ensures optimal support and cushioning, adapting to your body's contours for a blissful seating experience. Whether you're enjoying a movie night or simply unwinding after a long day, the sofa's superb seat comfort envelops you in relaxation.
Crafted with precision and attention to detail, each chair features a 1.5-seat configuration, thoughtfully designed to accommodate individual comfort preferences without compromising on style. Its modular corner layout optimises space utilisation, making it an ideal fit for both large and compact living areas.
The backrest, crafted from high-quality polyester, offers a hardwearing surface that's soft to the touch and visually pleasing. Its durable construction ensures longevity while maintaining a luxurious appearance.
Equipped with advanced technology, the Grande Modular Corner Sofa comes with both power reclining and power headrest functionality. Effortlessly adjust your recline angle and headrest position at the touch of a button, customising your lounging experience to perfection. Whether you're seeking an upright position for reading or a fully reclined posture for indulgent naps, this sofa caters to your every whim.
The upholstery is adorned with top-quality ANLI PU finish, renowned for its supple texture and rich aesthetics. This premium material not only exudes opulence but also ensures easy cleaning and maintenance, allowing you to enjoy its pristine beauty for years to come.
Elevate your relaxation zone with the Grande Modular Corner Sofa Power Recliner with Power Headrest and Console. Immerse yourself in luxury, bask in its innovative features, and embrace the perfect blend of style and comfort that this exceptional piece brings to your living space.
Dimensions
Height: 97cm
Width with console side: 288cm
Width without console side: 320cm
Depth: 95cm
Explore the range
Save 50%
Save 50%
Save 50%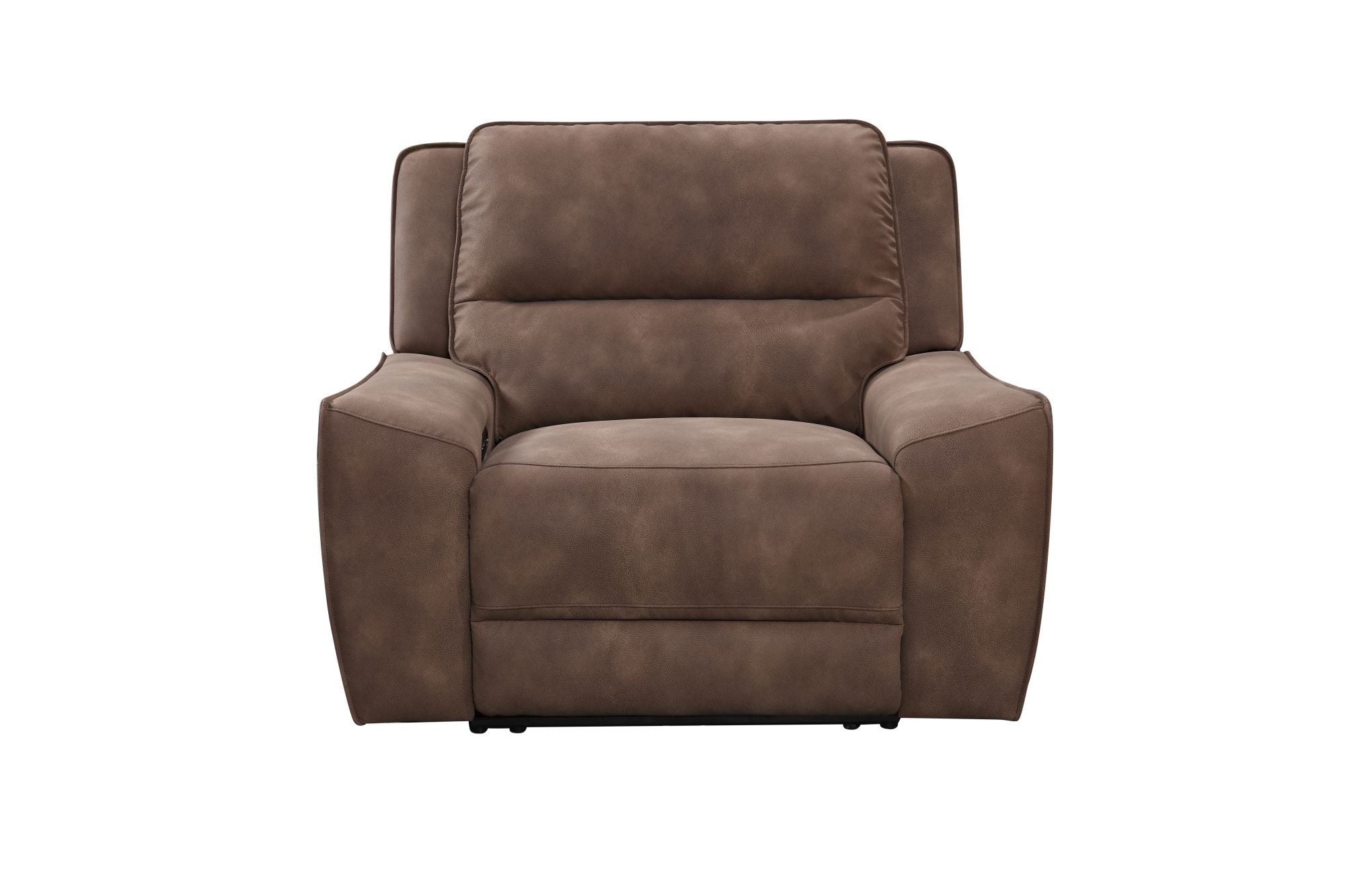 Save 29%
Save 33%