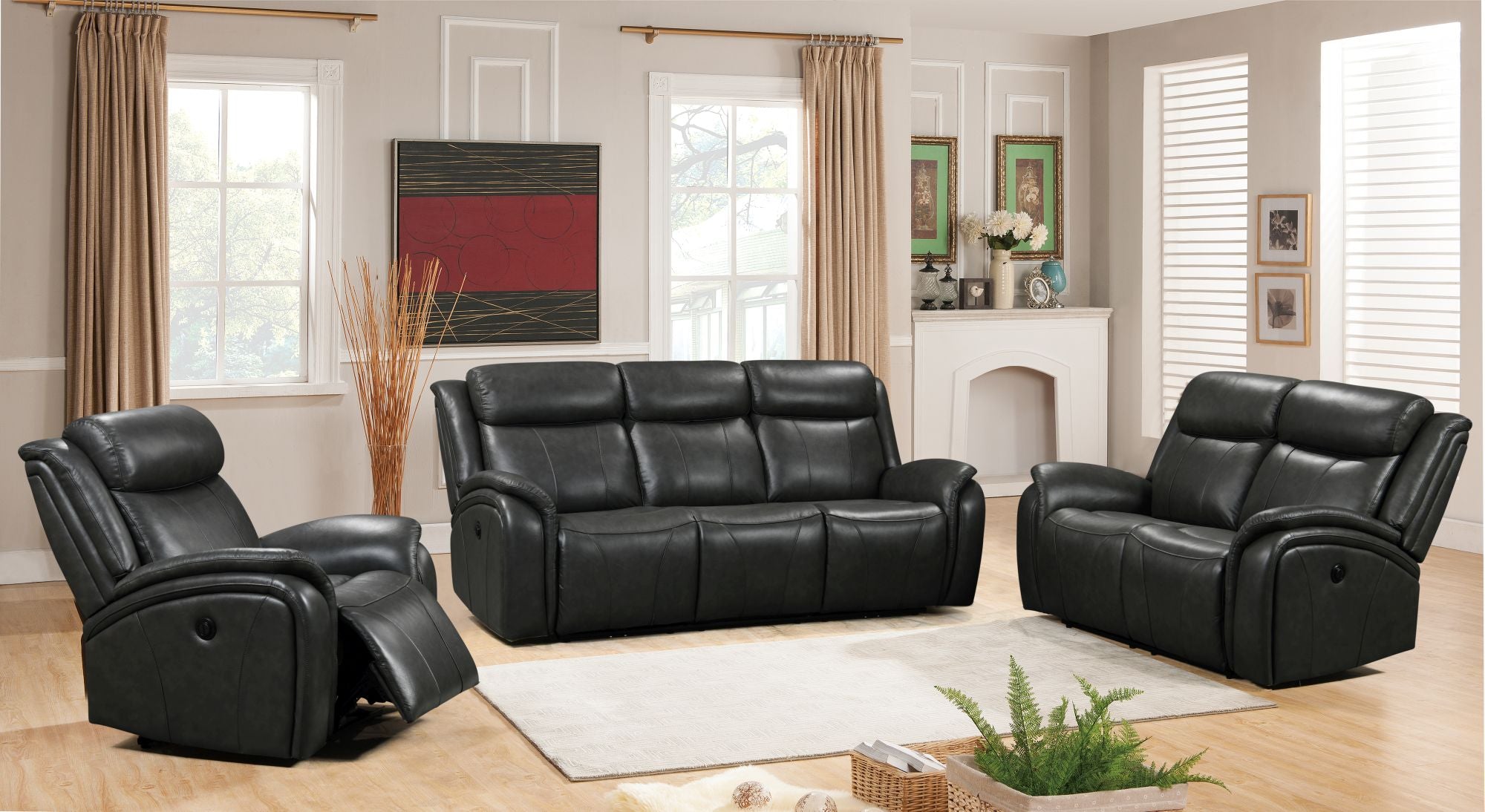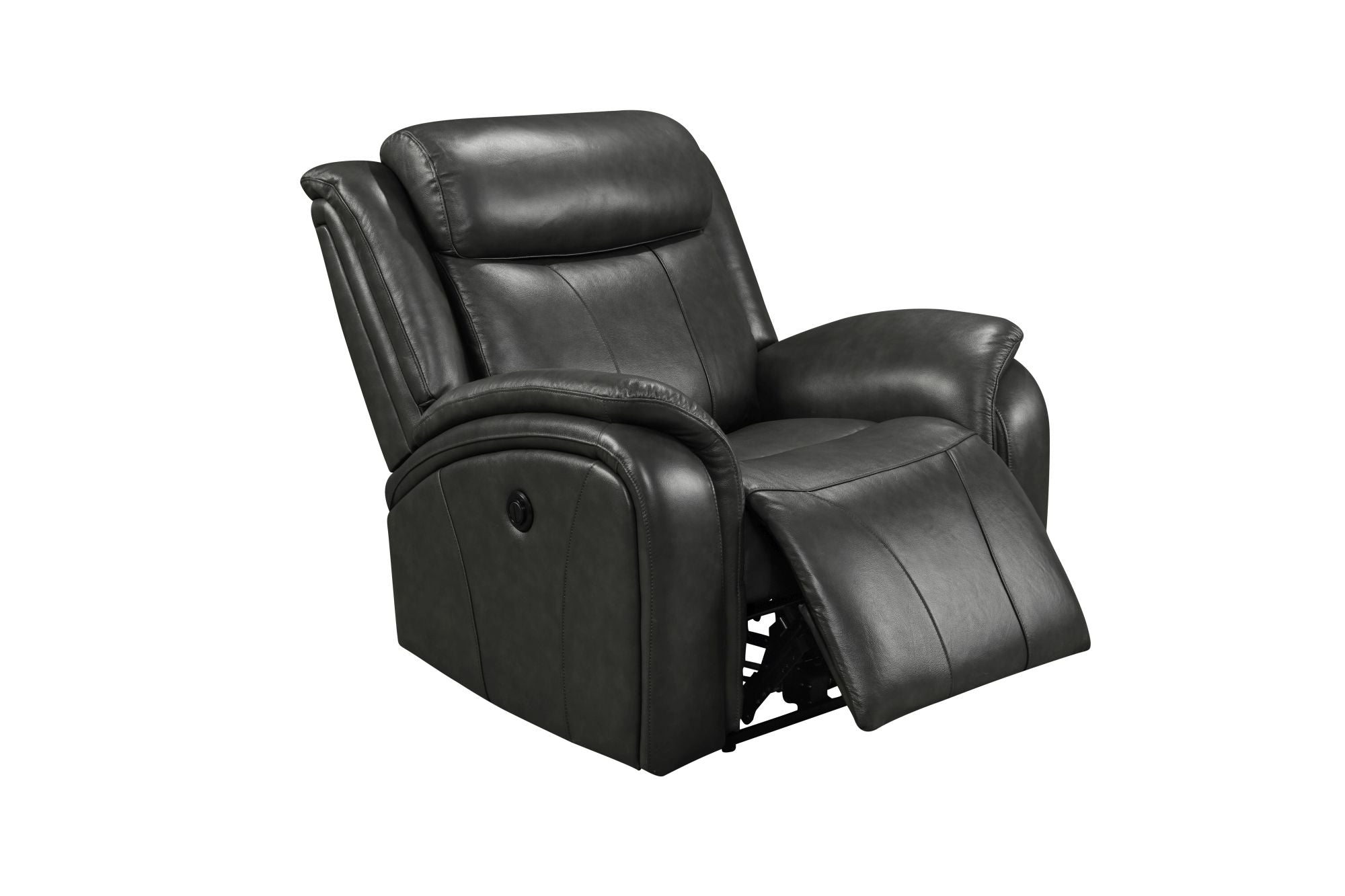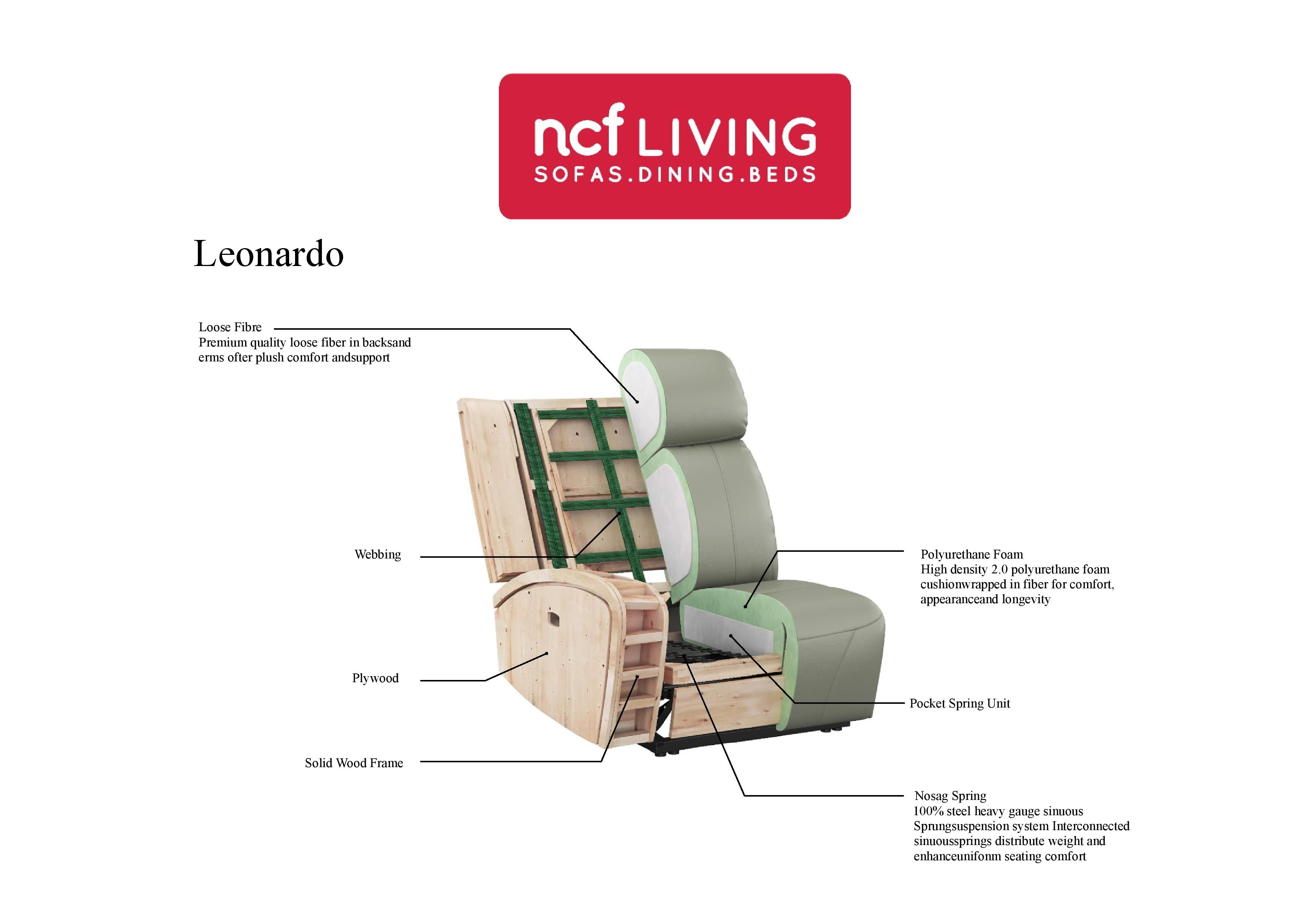 Leonardo Power Recliner Chair
---
In Stock (UK Warehouse). Delivered to you within 3-5 working days.
Introducing the Leonardo Dual Power Recliner Chair, a pinnacle of comfort and style that redefines relaxation in your living space. This exceptional piece of furniture is a true embodiment of luxury and convenience, offering you an unparalleled lounging experience.
Designed with meticulous attention to detail, the seat of the Leonardo Dual Power Recliner Chair is a testament to exceptional craftsmanship. The fusion of an 8CM pocket spring foundation and a lavish 4CM layer of 25D foam creates a harmonious balance between support and cushioning. This ingenious combination conforms to your body's contours, cradling you in a gentle embrace that promises ultimate comfort. Whether you're unwinding after a long day or indulging in your favorite pastime, the Leonardo recliner guarantees an exceptional seating experience.
The upholstery is nothing short of lavish, with top-grain 100% leather that exudes sophistication and elegance. This premium material not only enhances the recliner's visual appeal but also offers a tactile experience that is as luxurious as it is inviting. With the richness of genuine leather, every touch becomes a reminder of the opulence you deserve.
Prepare to be enveloped in a world of relaxation as the Leonardo Dual Power Recliner Chair ensures superb seat comfort that surpasses expectations. Every moment spent in this chair is a moment of pure bliss and rejuvenation, making it the perfect retreat from the demands of daily life.
The Leonardo Dual Power Recliner Chair is the embodiment of luxury, comfort, and design harmoniously combined into one extraordinary piece. Elevate your living space with a touch of elegance and sophistication, and immerse yourself in the world of leisure and comfort that this remarkable recliner brings to your home.
Dimensions
Height: 103cm
Width: 103cm
Depth: 95cm
Explore the range
Save 45%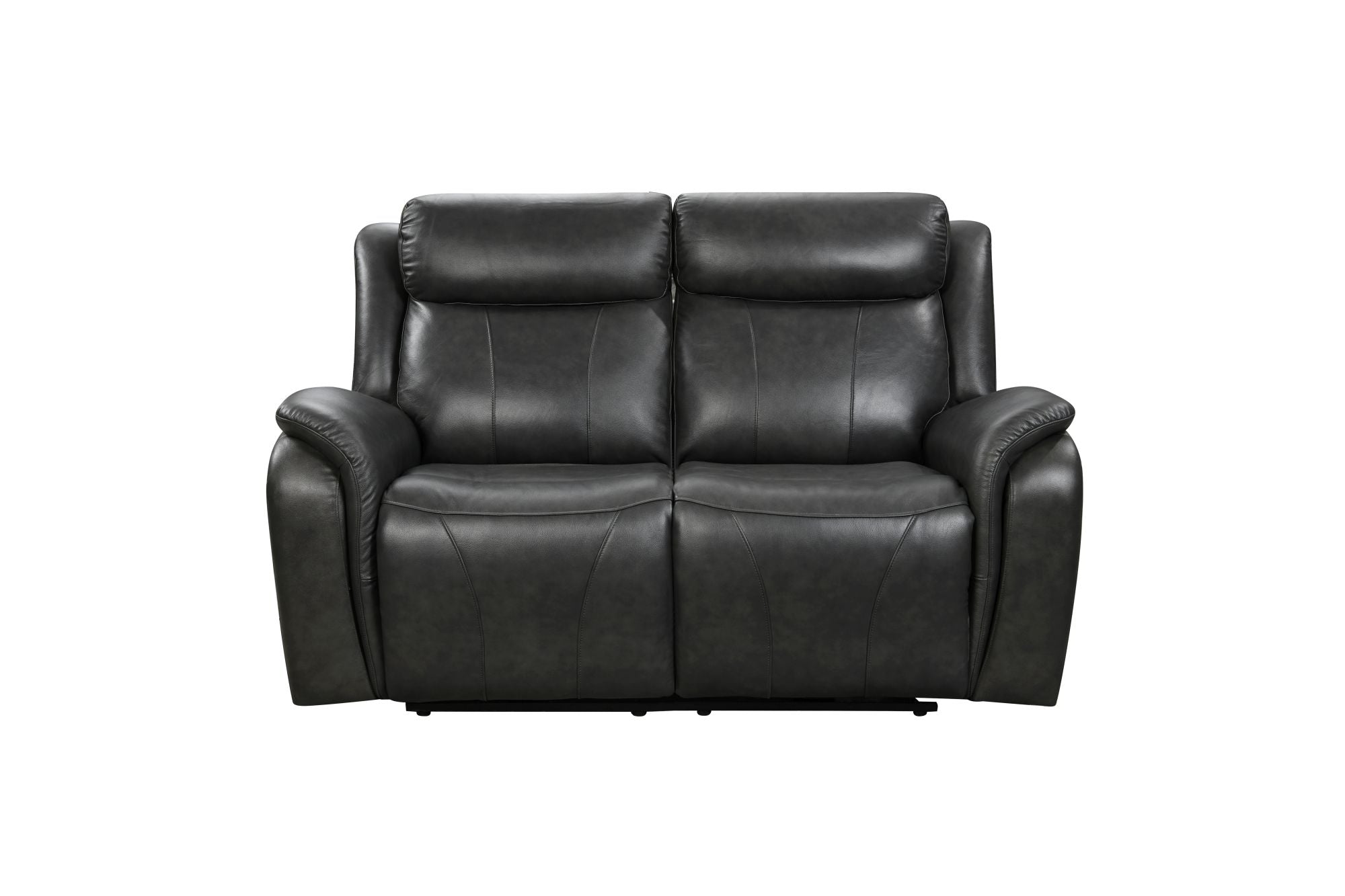 Save 45%
Save 65%