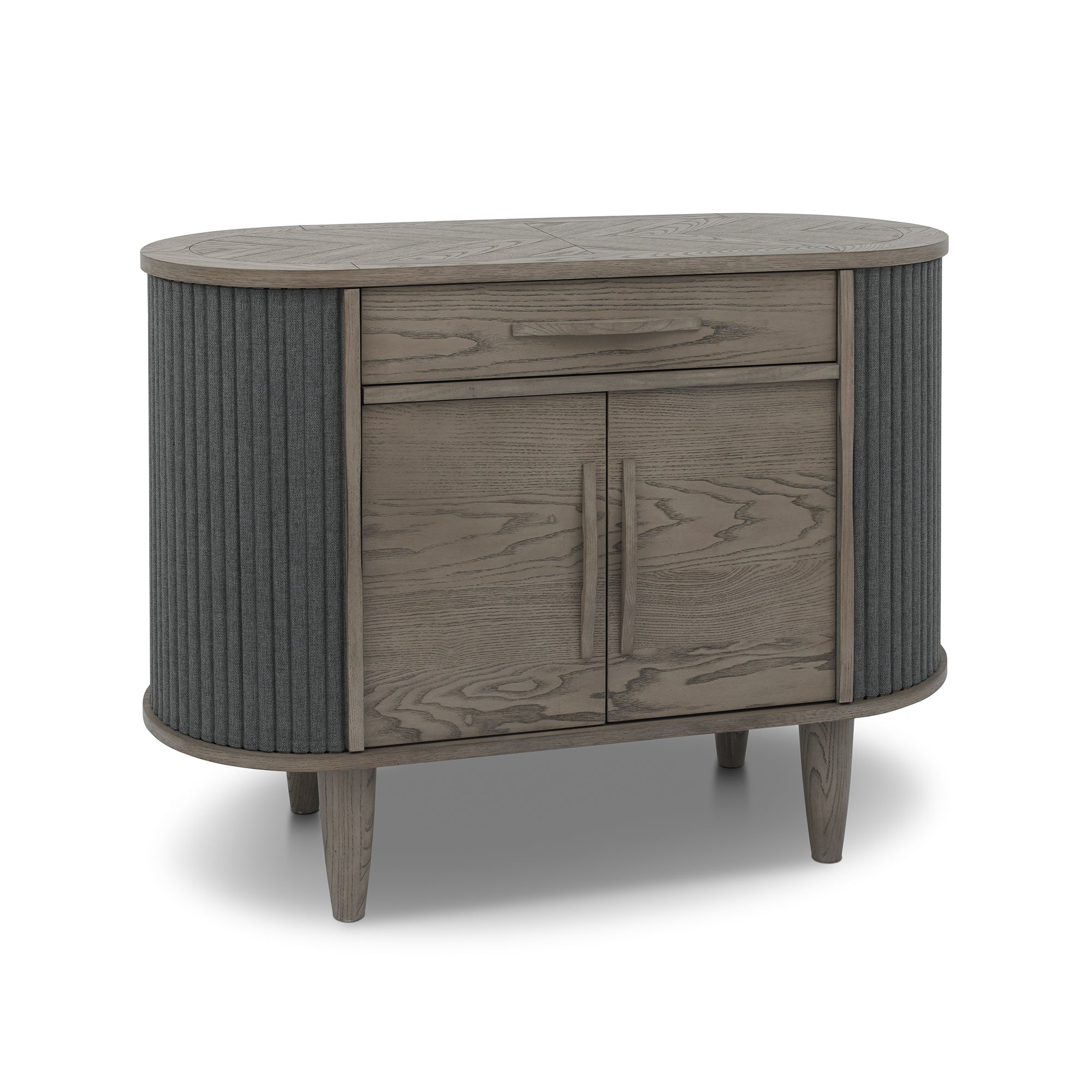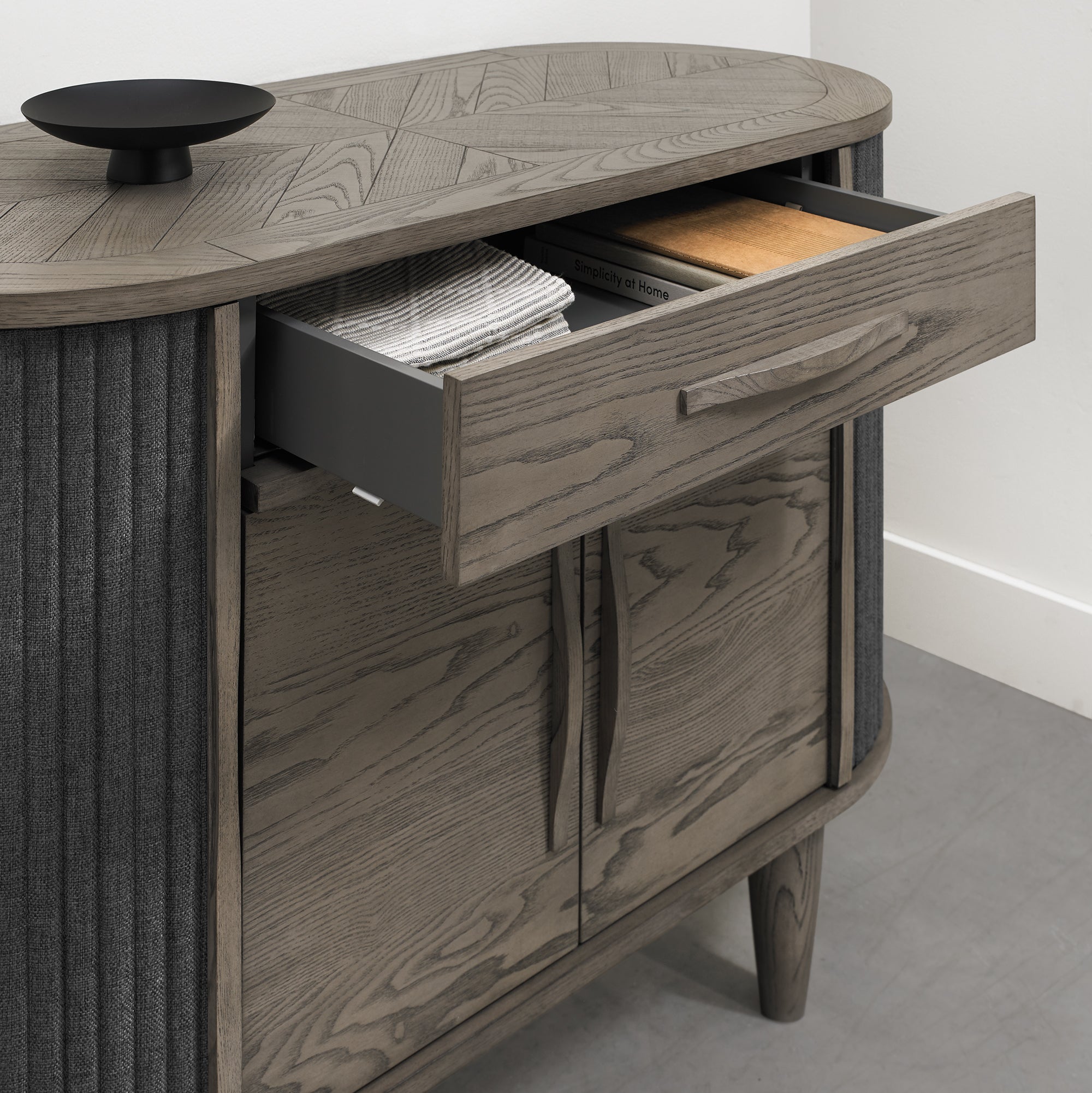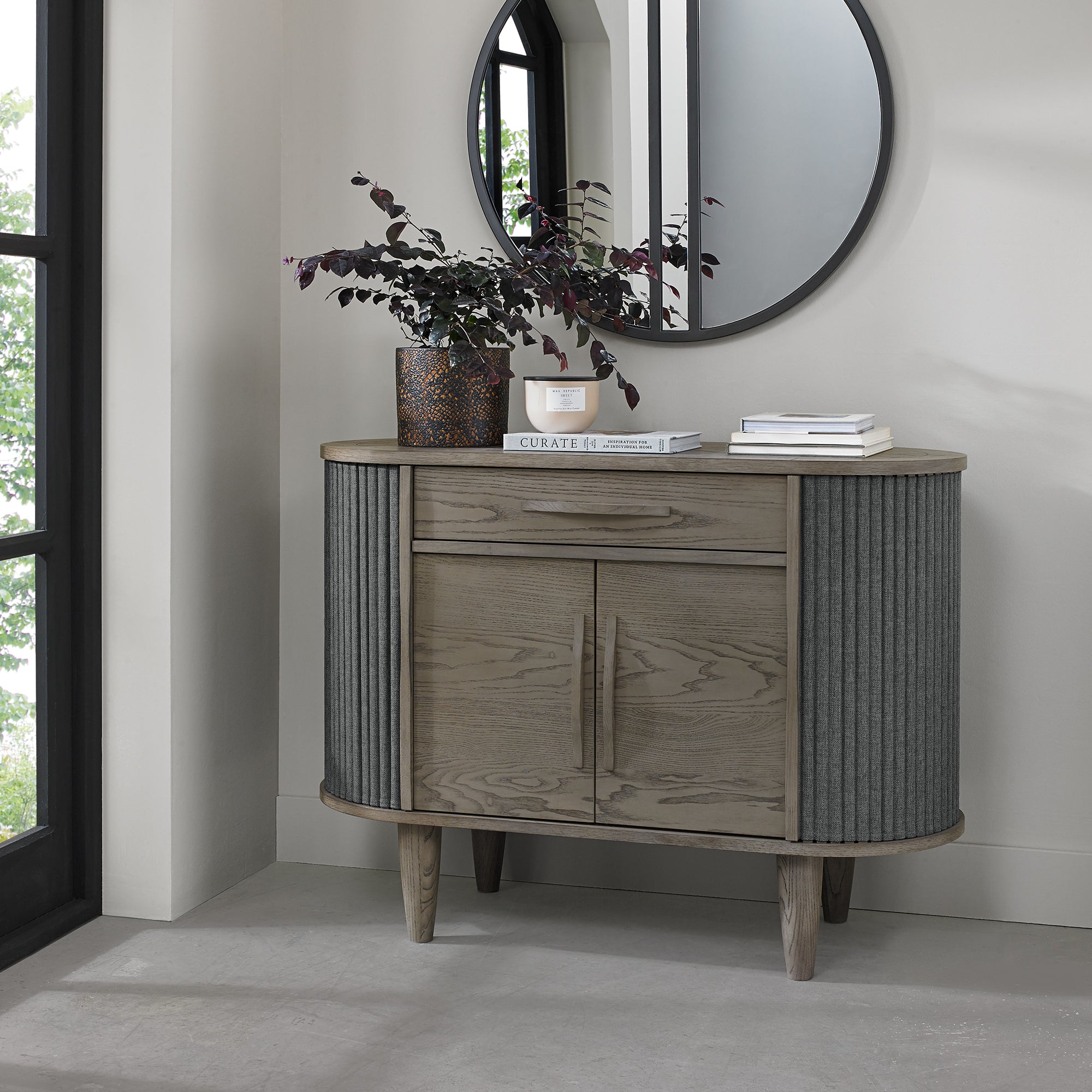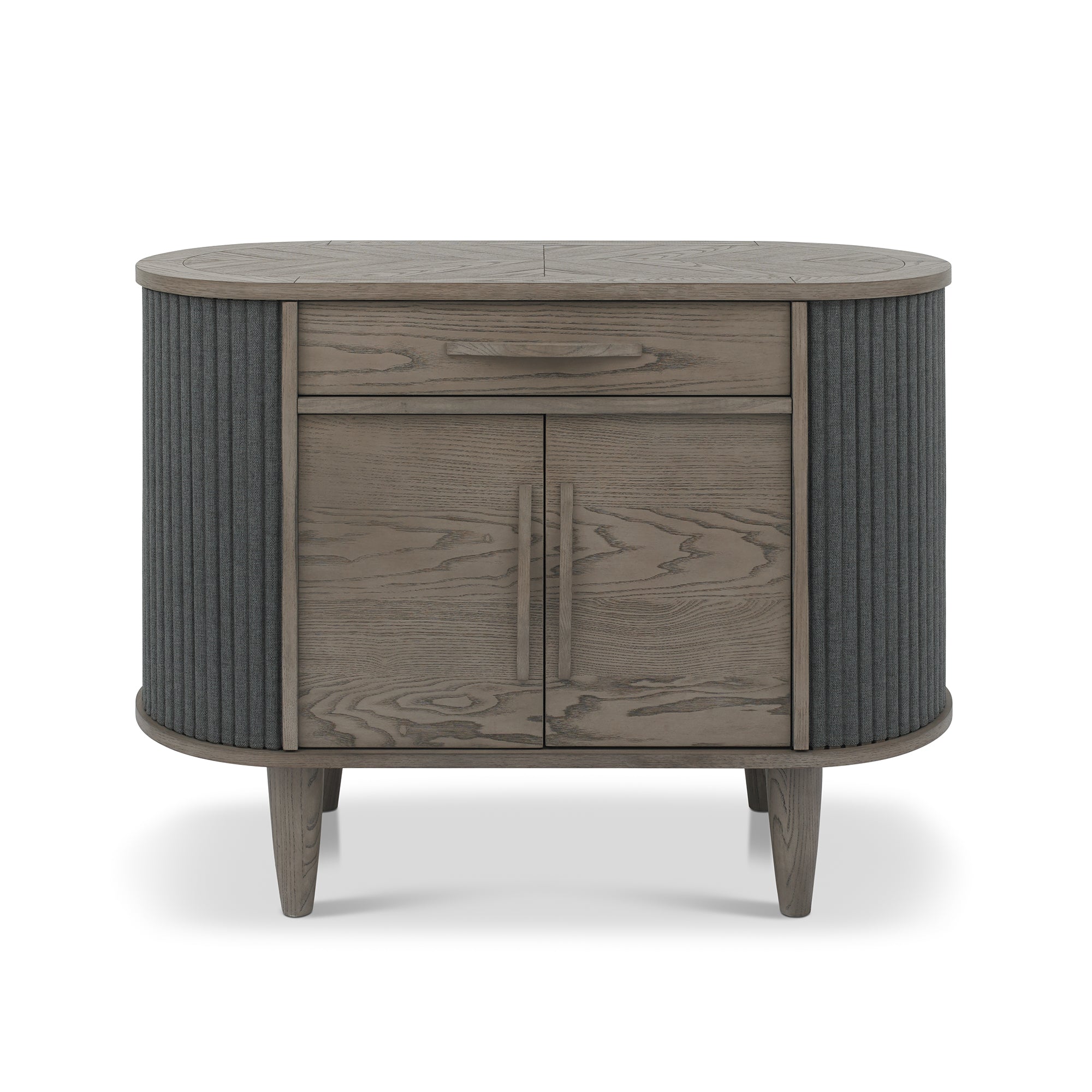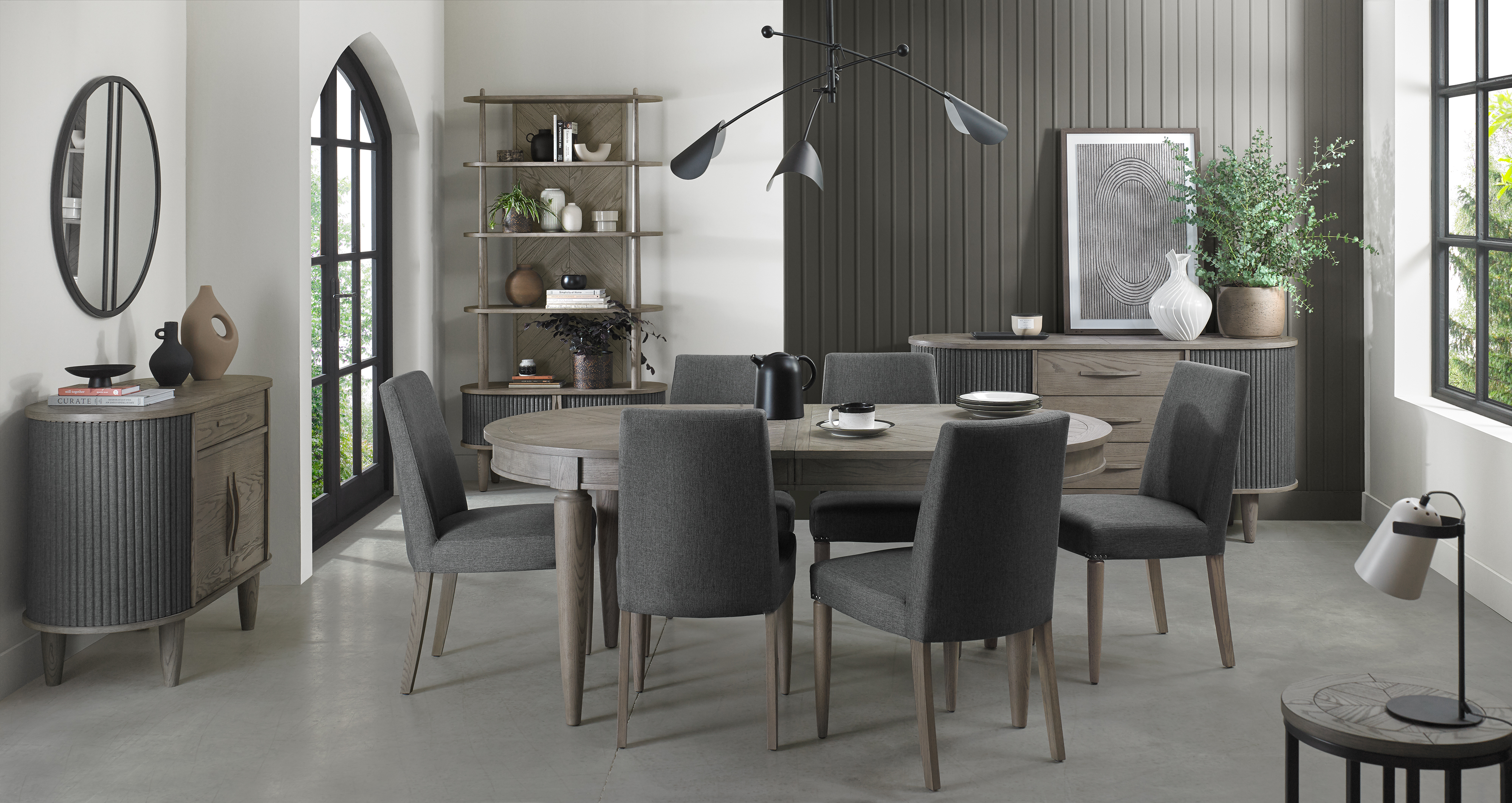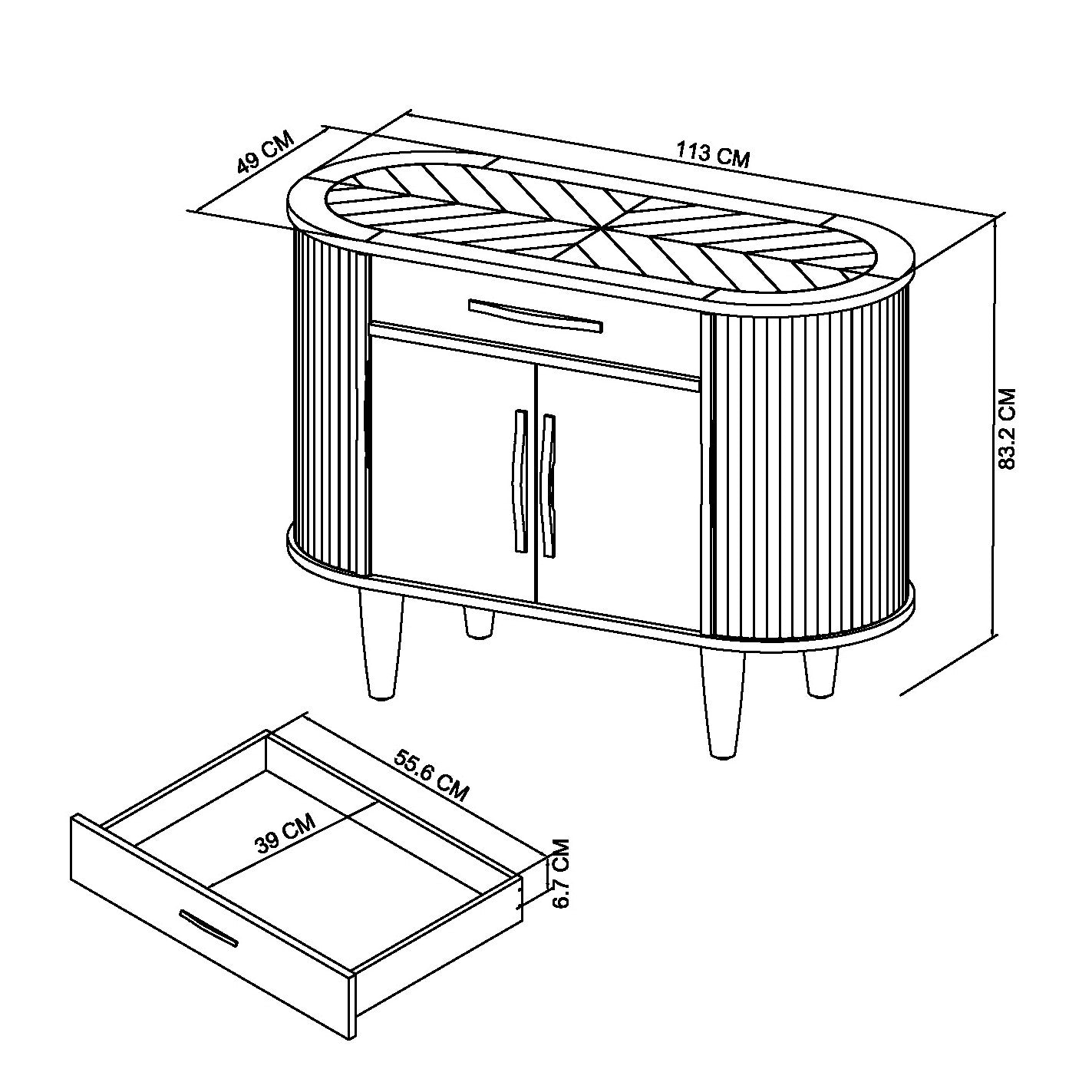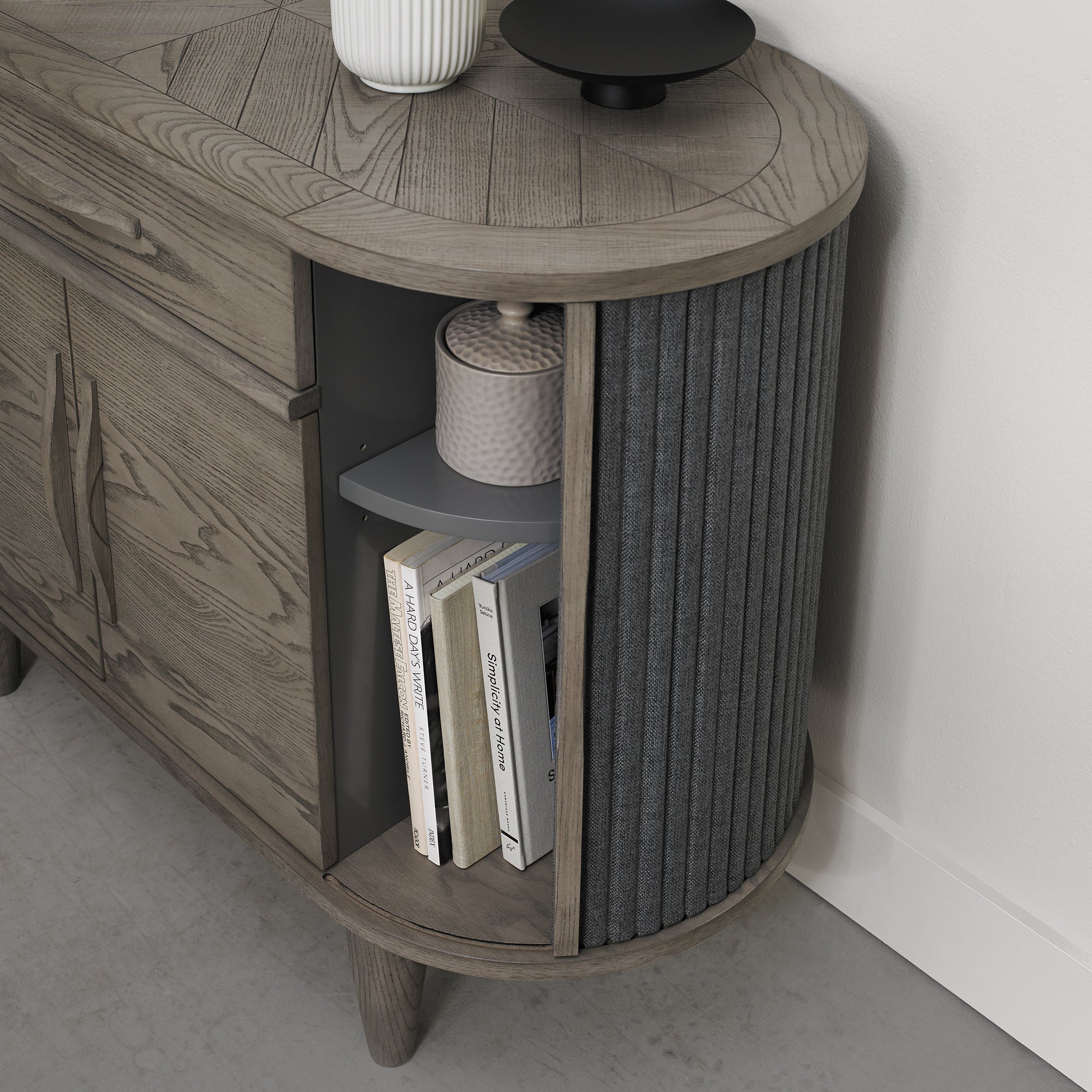 Marilyn Narrow Sideboard
---
In Stock (UK Warehouse). Delivered to you within 3-5 working days.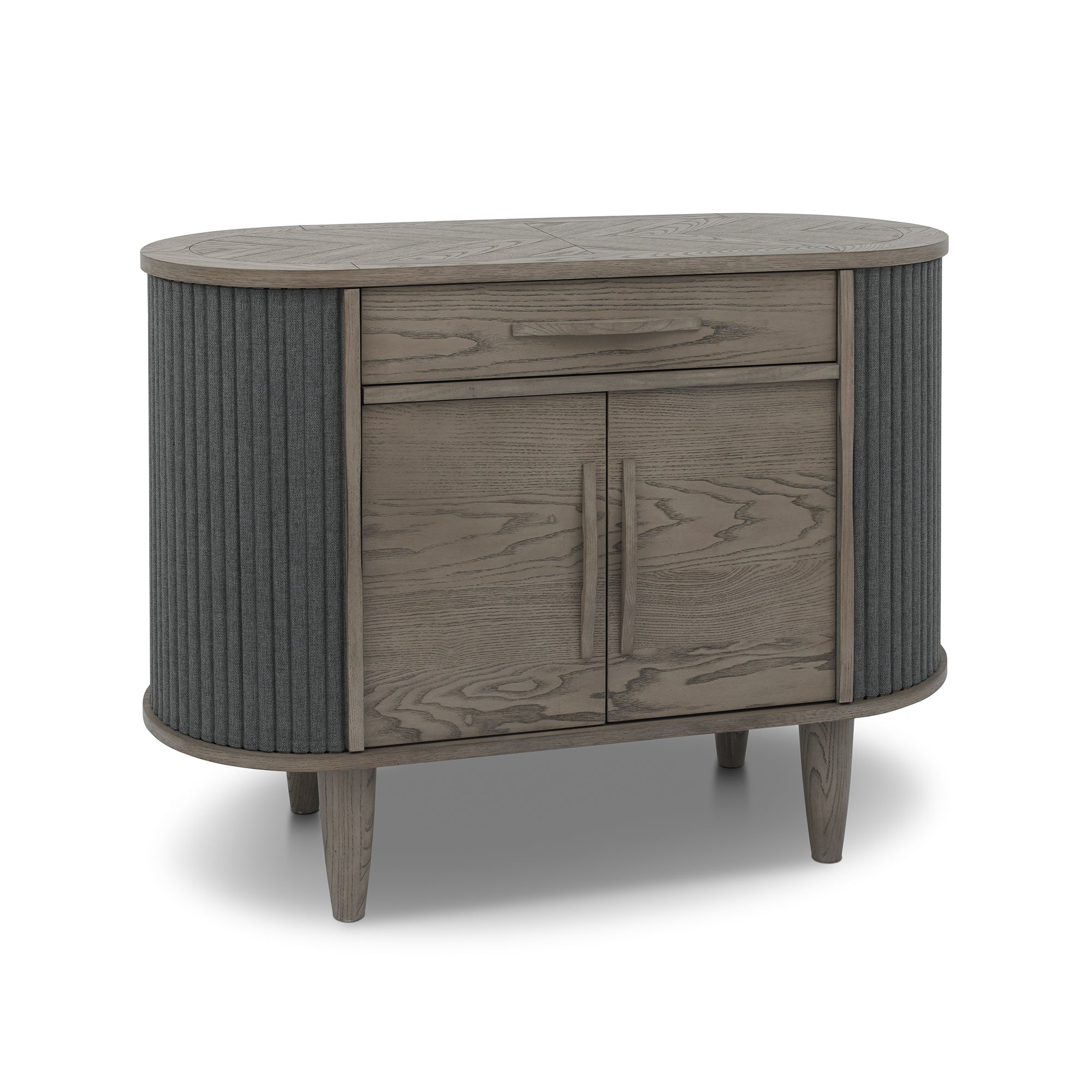 The Marilyn Narrow Sideboard seamlessly merges classic and contemporary styling, resulting in a timeless statement piece suitable for any home. Featuring lozenge-shaped forms, this unit embraces current design trends with its organic and flowing designs, imparting a sense of tranquility through its gentle curves and softened edges.
The sideboard's aesthetic appeal is further heightened by the saw-cut ash chevron pattern adorning the top, elegantly finished in a fresh silver grey hue. This captivating pattern is harmoniously complemented by matching turned tapering legs, adding to the overall sophistication of the piece.
Tambour doors complete the sideboard's design palette, introducing texture and visual interest. Quality details, such as soft-closing runners, underscore the craftsmanship and refinement that define the Marilyn collection.
The Marilyn Narrow Sideboard is not just functional but also an elegant and stylish addition to your living space, offering storage solutions with a touch of sophistication and impeccable design.
Dimensions:
Height: 83cm
Width: 113cm
Depth: 49cm
Explore the range
Save 63%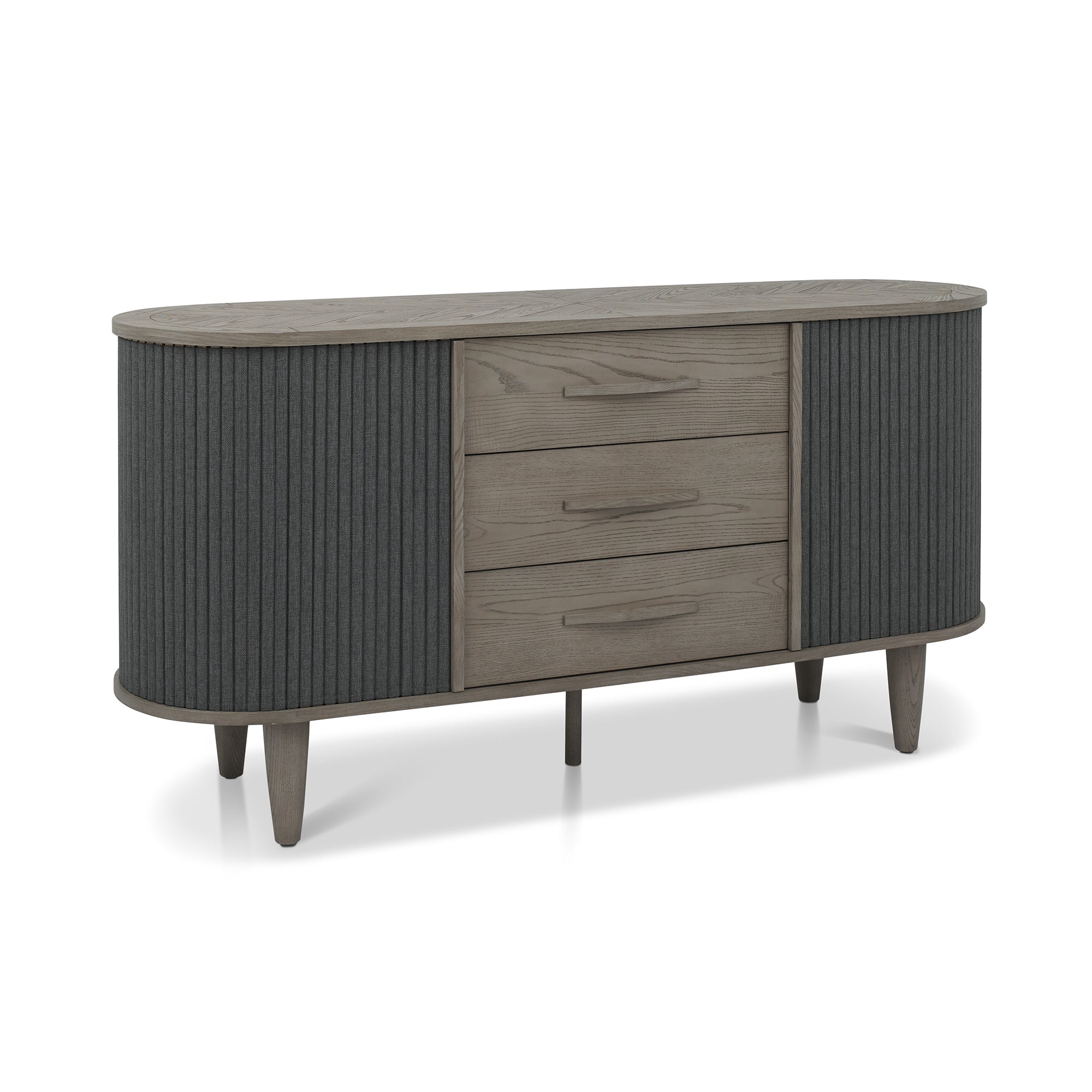 Save 61%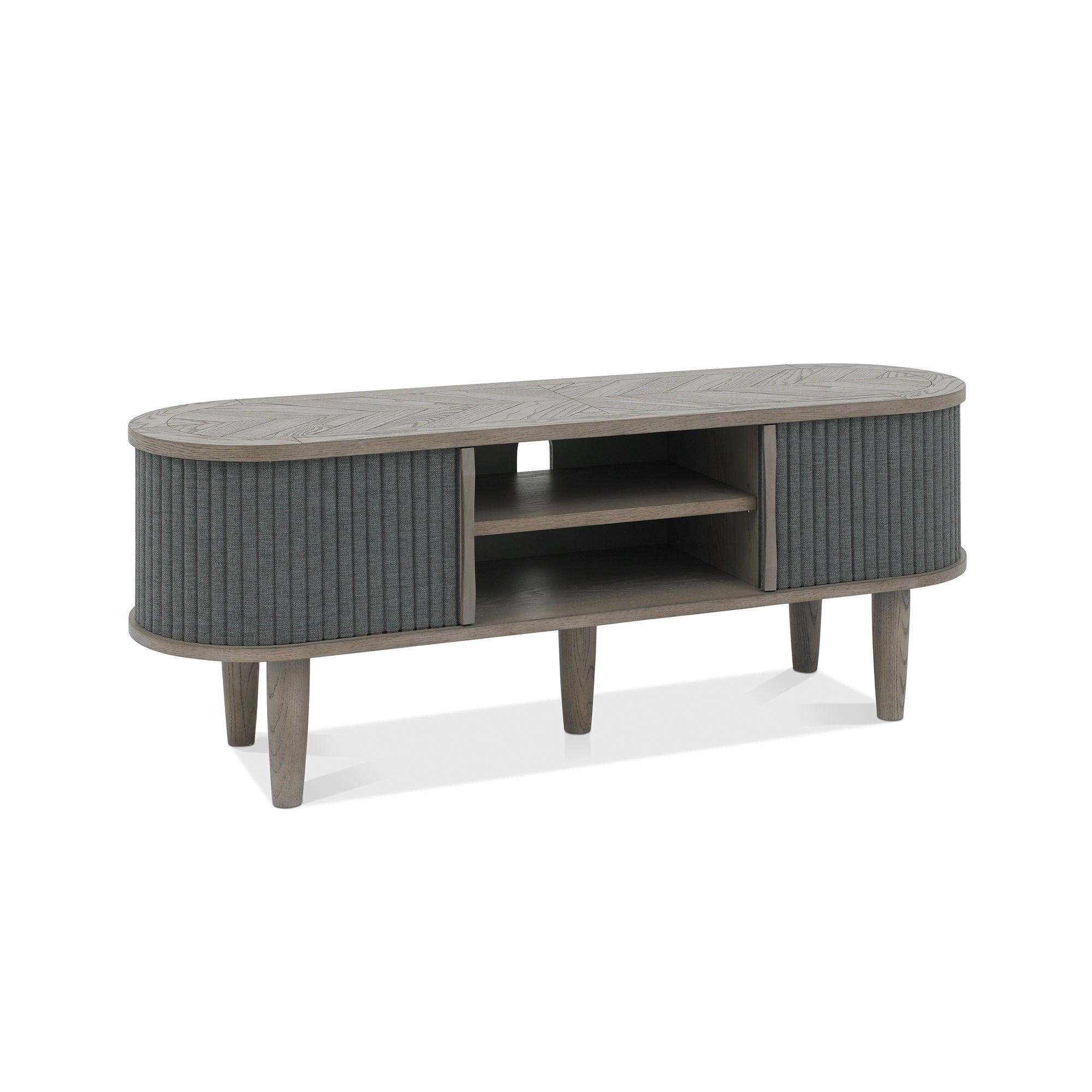 Save 63%