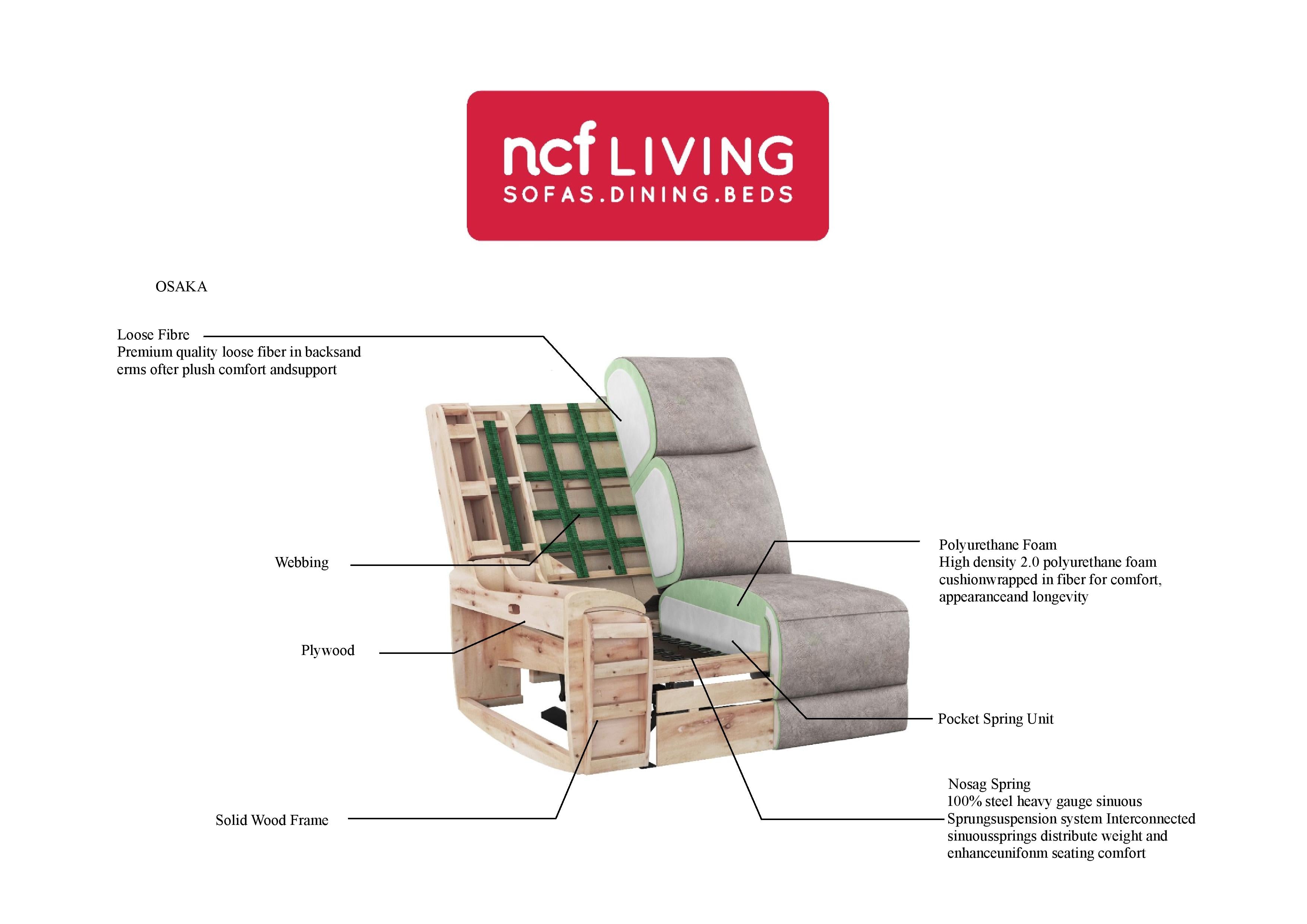 Osaka Modular Corner Power Recliner with Console
---
In Stock (UK Warehouse). Delivered to you within 3-5 working days.
Introducing the epitome of comfort and innovation, the Osaka Modular Corner Power Recliner with Console. This meticulously crafted piece of furniture redefines relaxation through its thoughtful design and advanced features.
Nestle into the luxuriously padded pocket sprung seats, uniquely engineered to offer optimal support and bounce, adapting to your body's contours for an unparalleled sitting experience. The high-density foam cushions elevate comfort to a whole new level, cradling you in a cloud-like embrace every time you settle in.
Equipped with cutting-edge technology, the Osaka Modular Corner Sofa features a power recliner mechanism, allowing you to effortlessly adjust your seating position to find the perfect angle for relaxation. Whether you're watching a movie, reading a book, or simply unwinding, the power recliner function ensures personalised comfort at the touch of a button.
Enhancing its functionality, the sofa's front arm reveals an integrated cupholder adding another layer of practicality, keeping your beverages within arm's reach without compromising on elegance.
The thoughtfully designed polyester back not only offers an aesthetically pleasing contrast to the plush seating but also contributes to the sofa's durability, ensuring it remains a steadfast part of your living space for years to come.
From its sleek and modern design to its ingenious features, the Osaka Modular Corner Power Recliner with Console harmonises comfort and functionality seamlessly, offering a haven of relaxation in the heart of your home. Experience the ultimate in lounging luxury as you indulge in moments of unwinding and recharging on this remarkable piece of furniture from NCF Living. 
Dimensions 
Height: 100cm
Width of side without console: 262cm
Width of side with console: 310cm
Depth: 98cm
Explore the range
Save 50%
Save 50%
Save 50%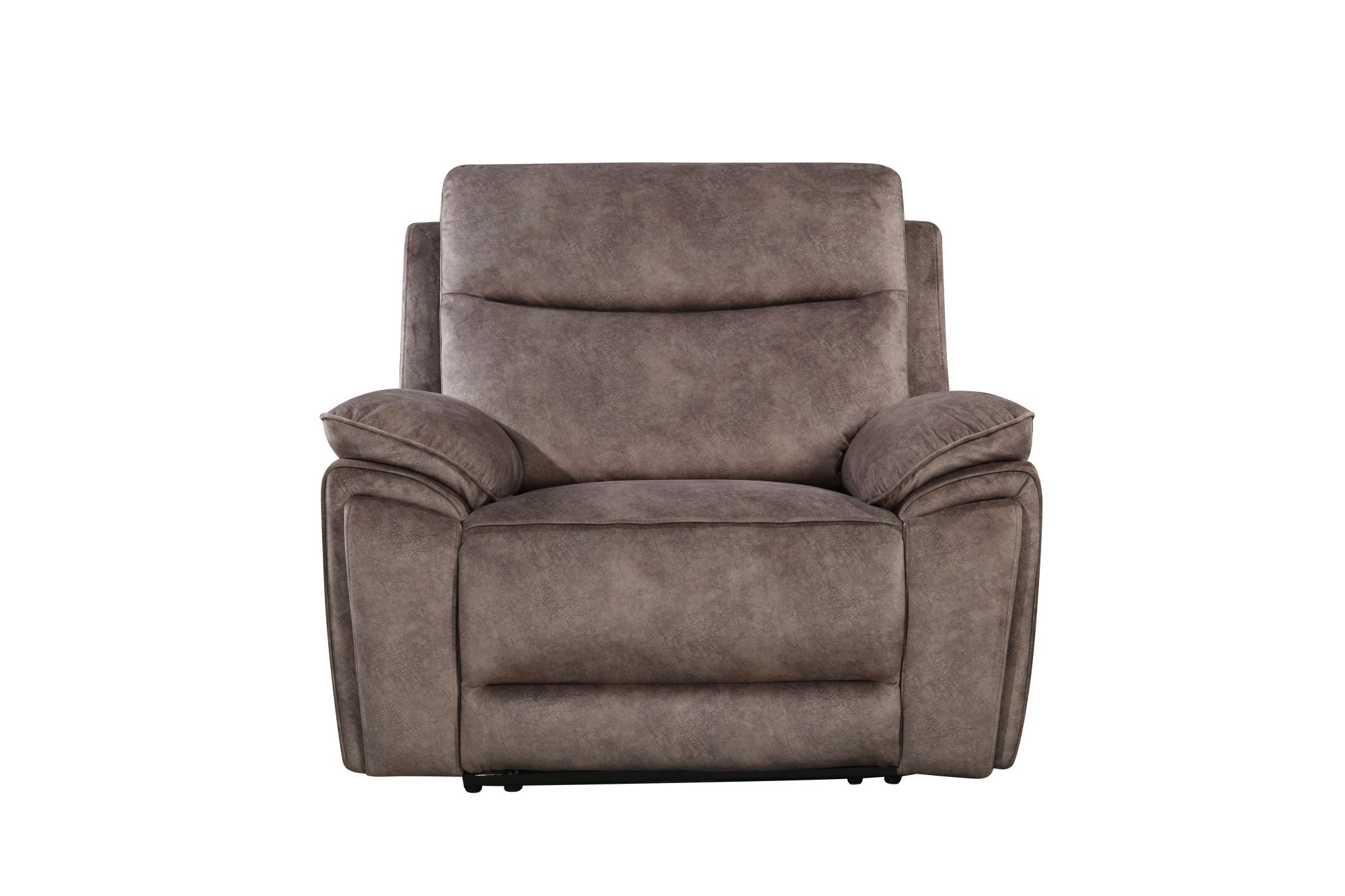 Save 50%
Save 50%