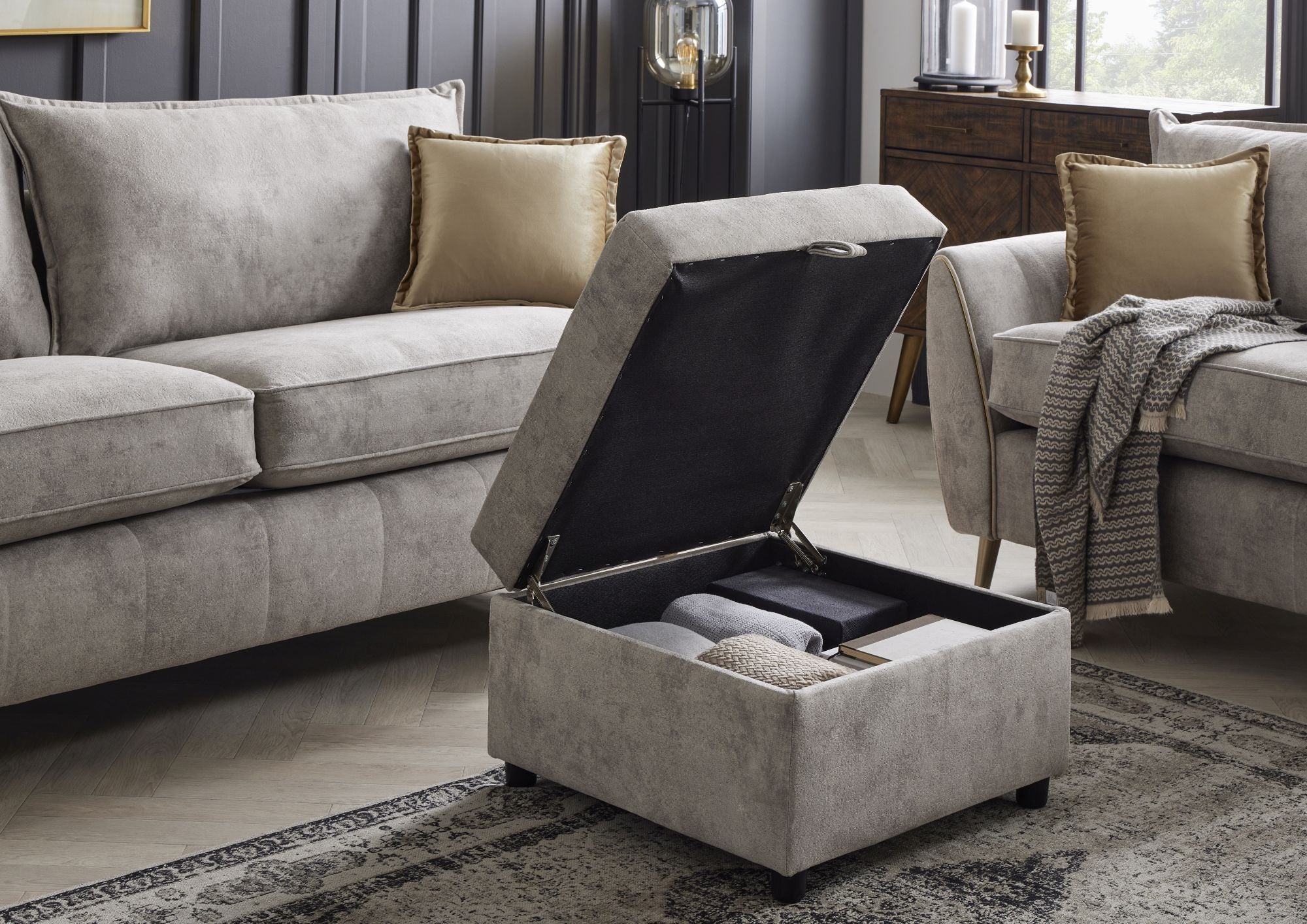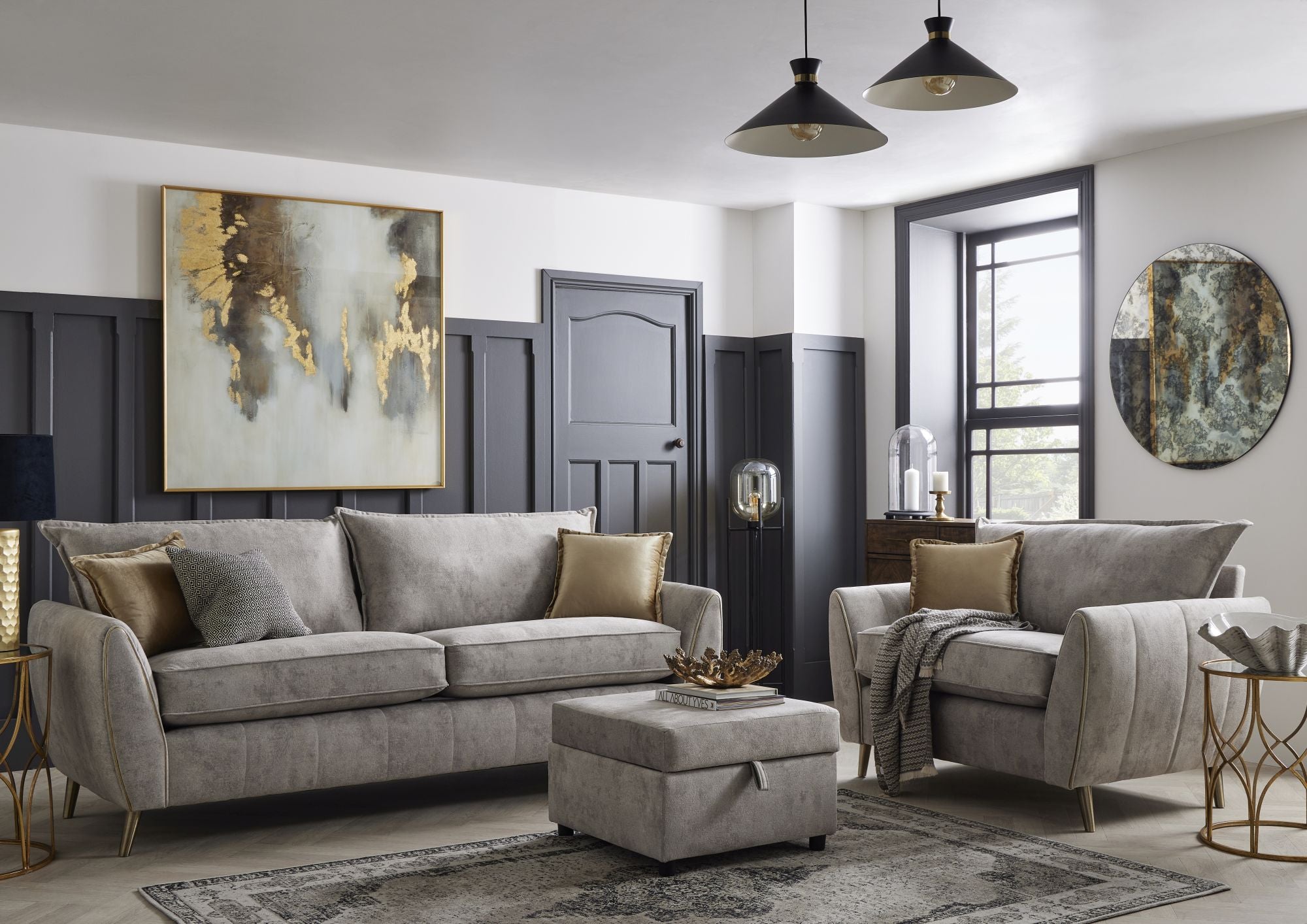 Romance Storage Footstool
---
Lead time of approx. 10 to 11 weeks
The "Romance Storage Footstool" is a versatile and practical addition to your living space, combining comfort and functionality with style.
One of its key features is the lift-up lid with a sturdy tab handle, providing convenient storage space. This feature allows you to keep your living area tidy by stashing away items like magazines, blankets, or remote controls, all while offering an extra surface for seating or relaxation.
The cushioned top of the footstool adds an extra layer of comfort, making it suitable for use as a cozy place to rest your feet or even as a makeshift extra seat when needed.
In terms of comfort, the seat cushion is designed for maximum comfort and support. It's constructed from foam, providing a comfortable foundation for sitting or resting your feet. Additionally, a 300g high-loft fiber wrap surrounds the foam, enhancing the cushion's plushness and ensuring a comfortable experience.
The frames of the "Romance Storage Footstool" are crafted from solid birch wood, which is known for its durability and sturdiness. To further reinforce its structural integrity, selected MDF boards are used for footstool construction. All joints are meticulously glued and stapled, ensuring extra strength and stability. This construction quality guarantees the footstool's longevity and ability to withstand regular use.
Dimensions
Height: 43cm
Width: 63cm
Depth: 66cm
Explore the range
Save 50%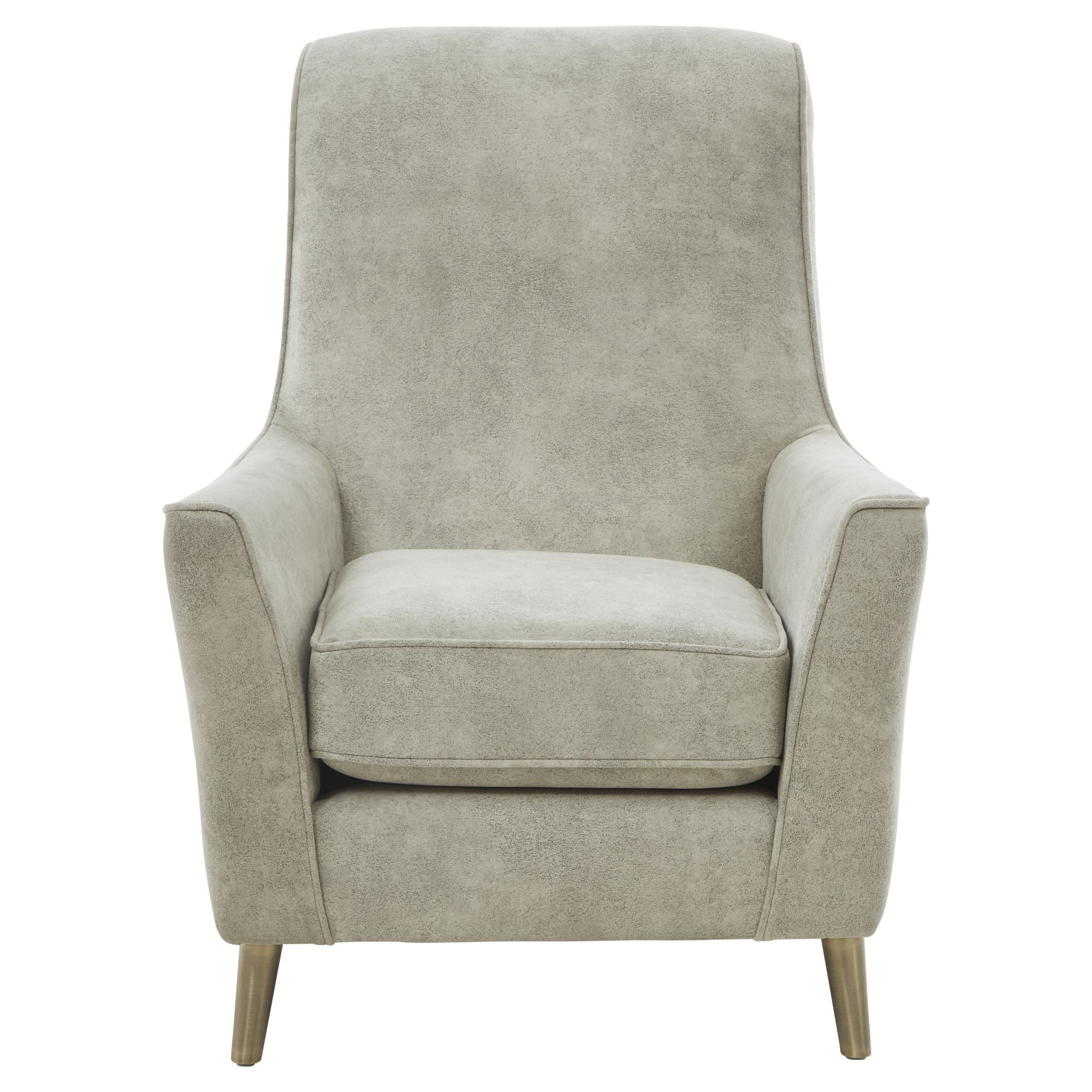 Save 50%
Save 50%
Save 50%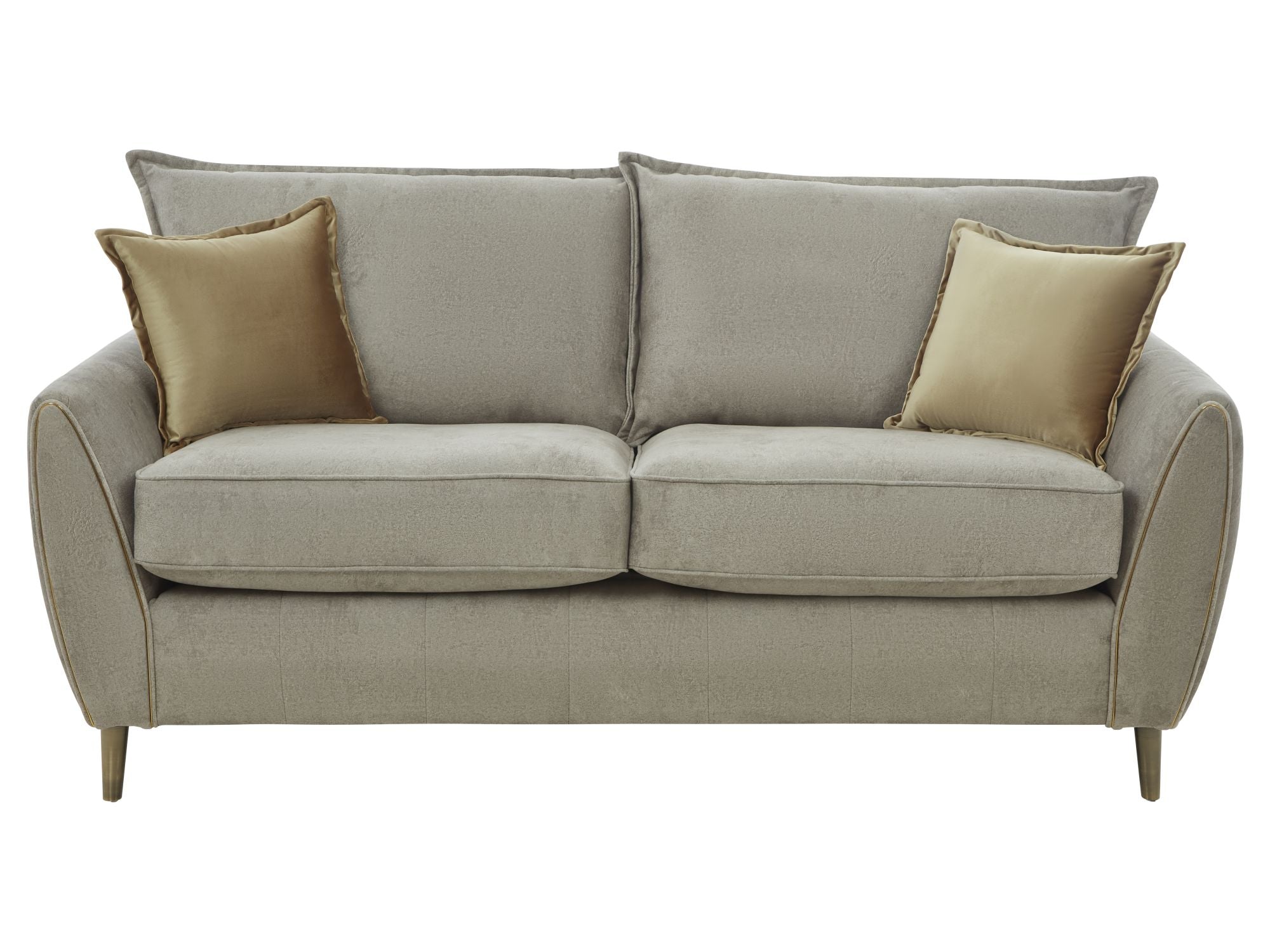 Save 50%