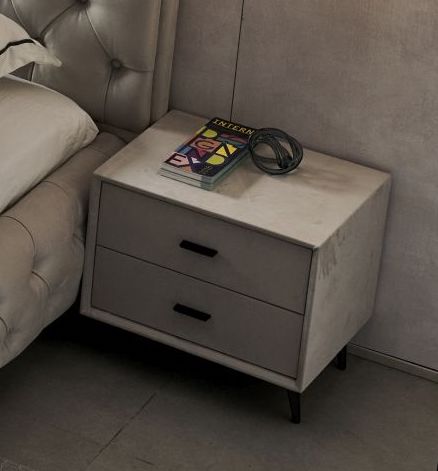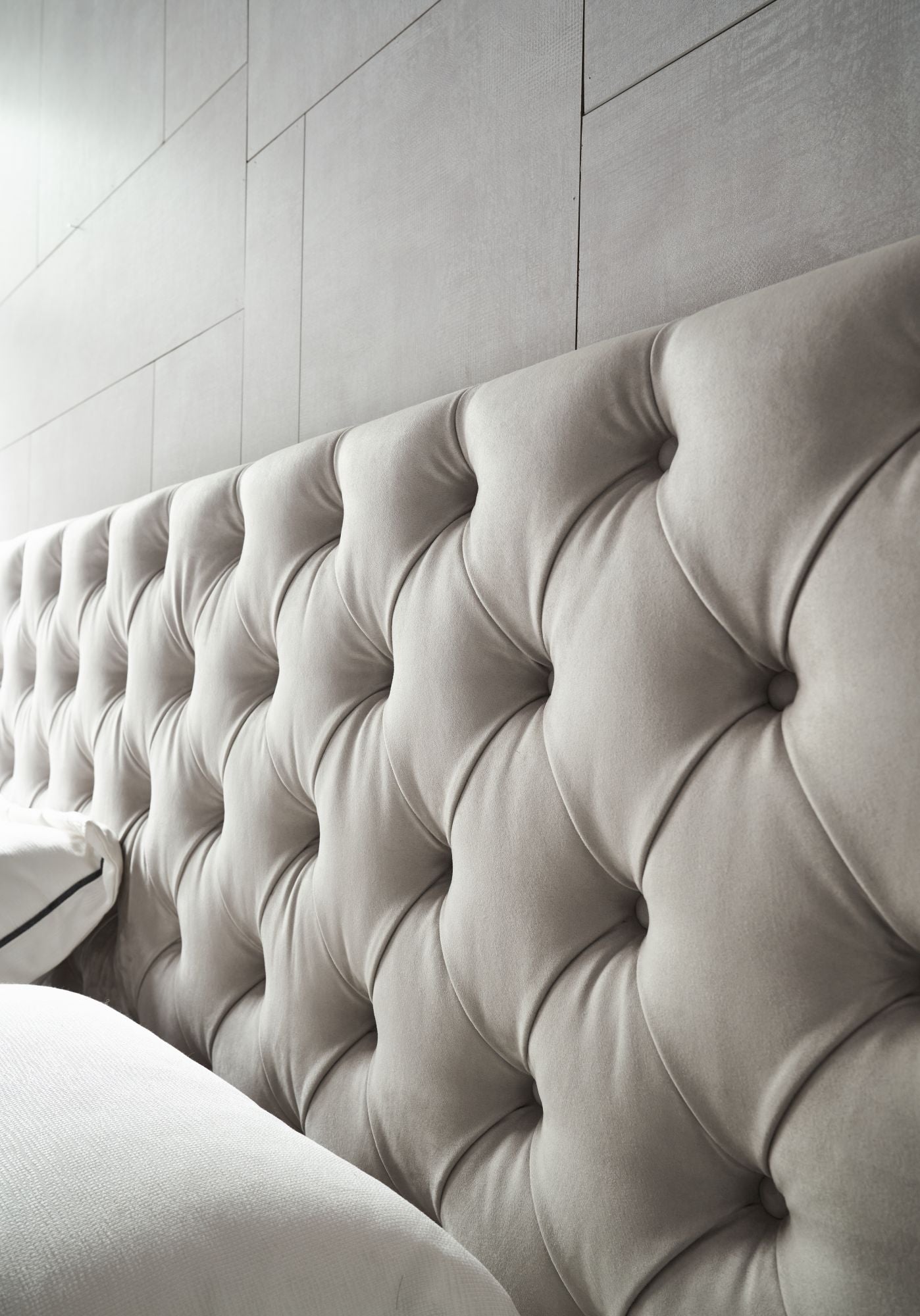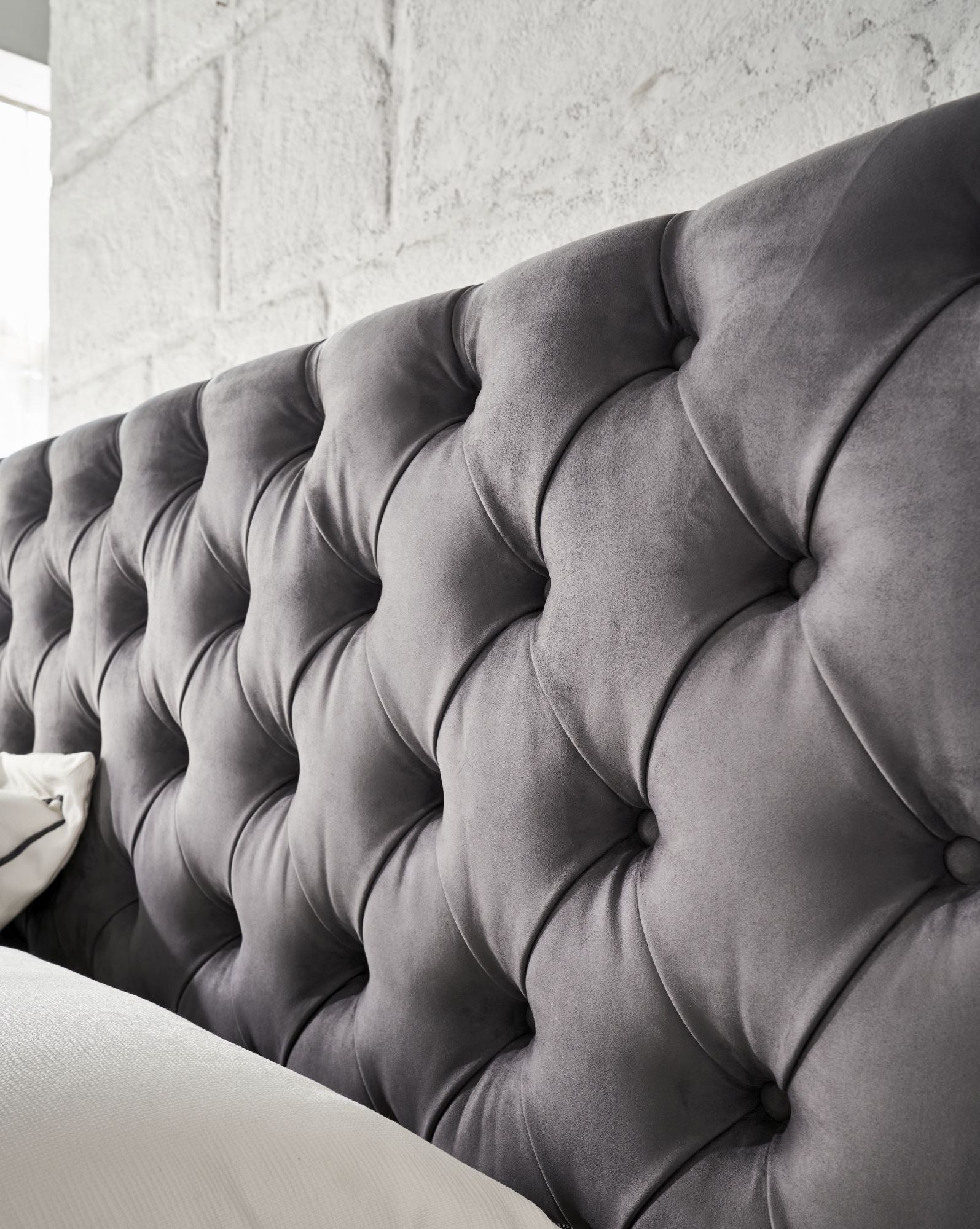 Royal Beside Drawers
---
In Stock (UK Warehouse). Delivered to you within 3-5 working days.
Introducing the pièce de résistance to your bedroom ensemble—the Royal Bedside Drawers, an exquisite blend of regality and functionality. Cloaked in the same soft Nubuck material as its counterpart, the tufted bed, it stands as a testament to seamless coordination and refined taste.
This bedside cabinet is not just a piece of furniture; it's a statement in elegance. The soft Nubuck material adds a touch of opulence, inviting your fingertips to explore its luxurious surface. As you open the two drawers adorned with sleek black handles, you unveil a realm of storage crafted for convenience without compromising on style.
The design echoes the sophistication of the matching bed frame, creating a visual harmony that transforms your bedroom into a royal retreat. The cabinet's black feet elevate it with a touch of modernity, mirroring the bed's sleek aesthetic and completing the cohesive look.
Imagine the practicality of having your essentials neatly tucked away in the two drawers, each pull guided by the smoothness of quality craftsmanship. It's not just storage; it's an extension of the opulent atmosphere that defines your personal sanctuary.
To cater to your individual style, the Royal Bedside Cabinet offers a choice of three colours, allowing you to curate a bedroom that reflects your unique taste. Whether you lean towards the timeless allure of neutral tones or prefer a bolder statement, the options are yours to explore.
In essence, this bedside cabinet is more than a mere companion to your bed; it's a reflection of your commitment to a lifestyle defined by sophistication and comfort. Together with the matching bed frame, it completes the look, turning your bedroom into a space where every detail speaks the language of royalty.
Dimensions
Height: 45cm
Width: 45cm
Depth: 40cm
Explore the range
Save 50%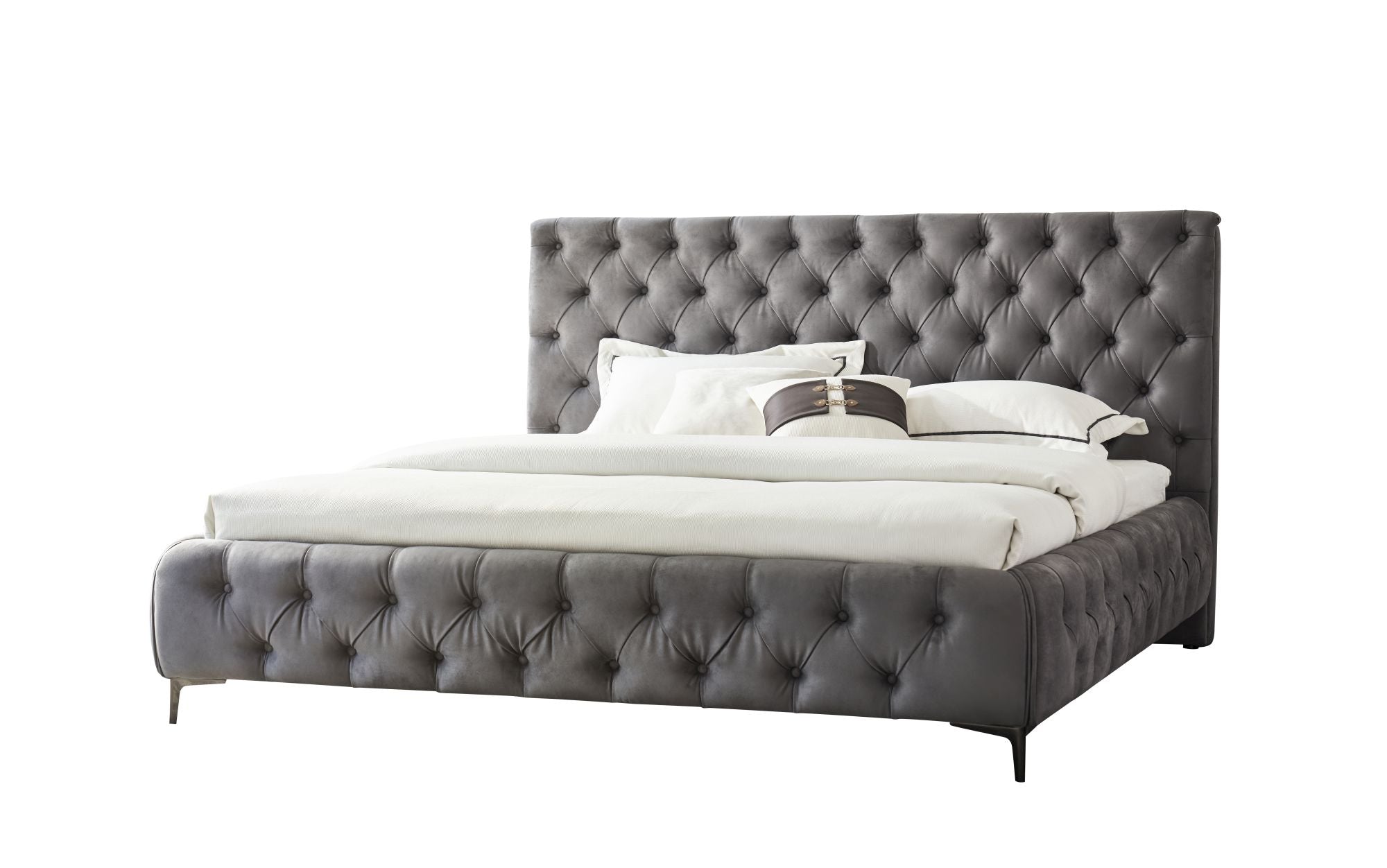 Save 50%
Save 50%
Save 50%