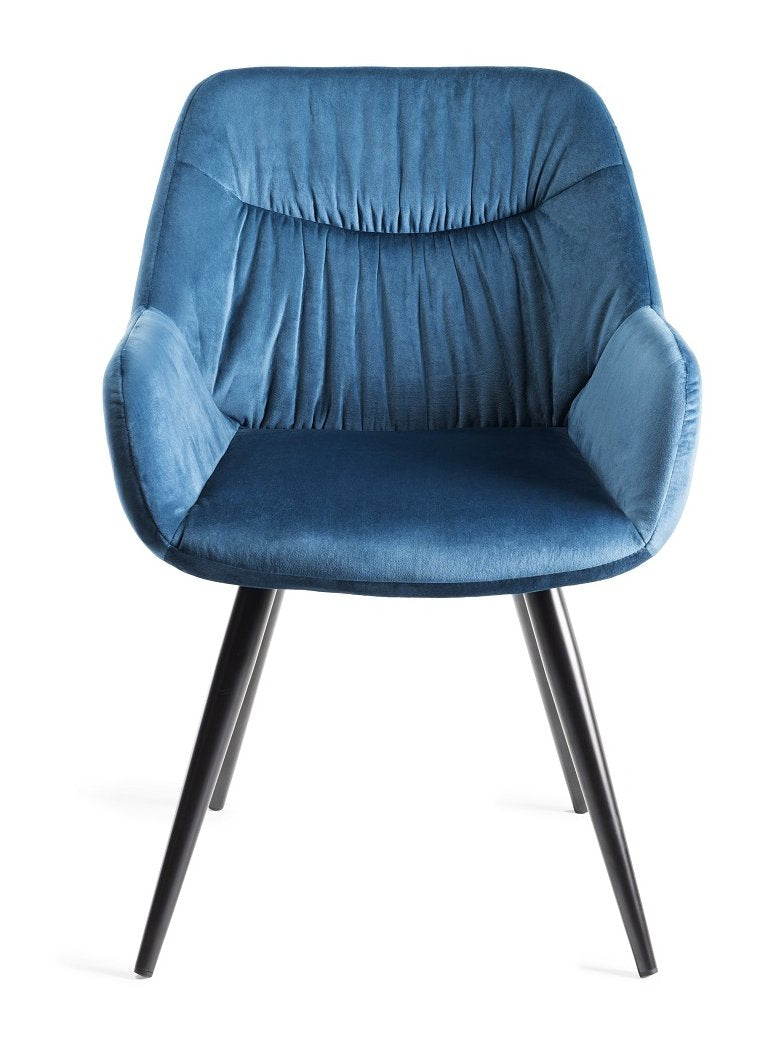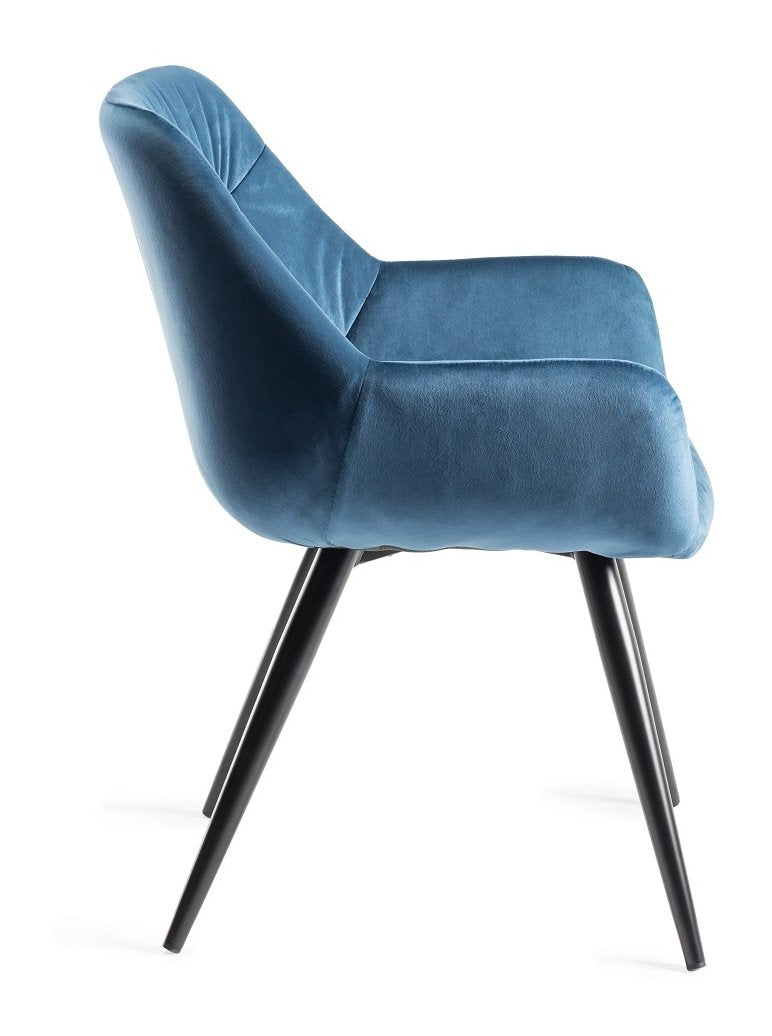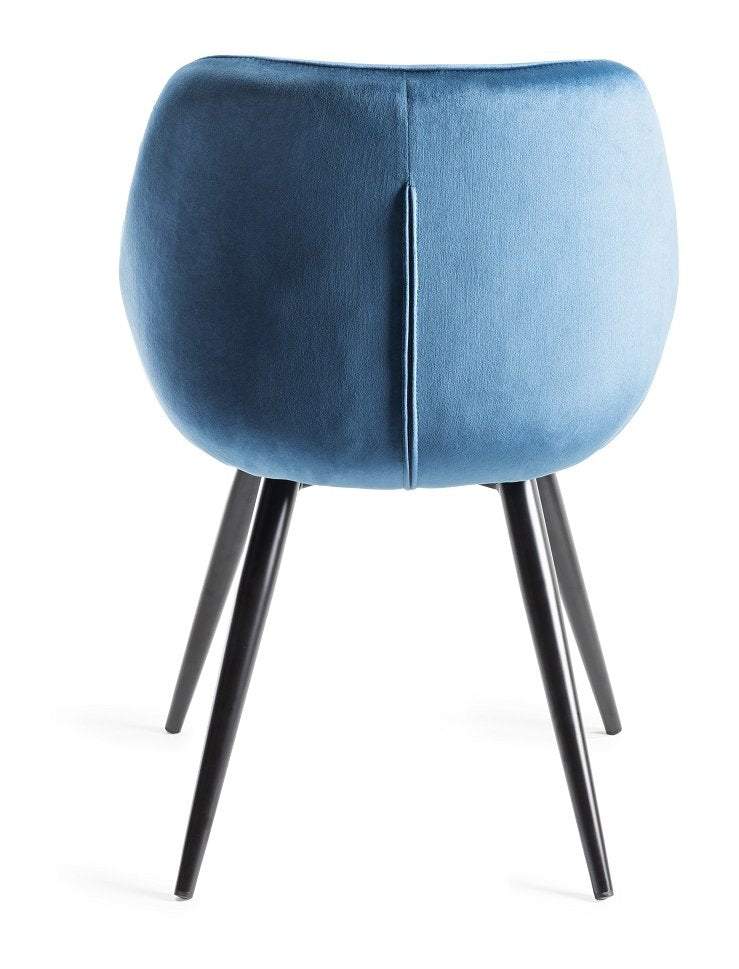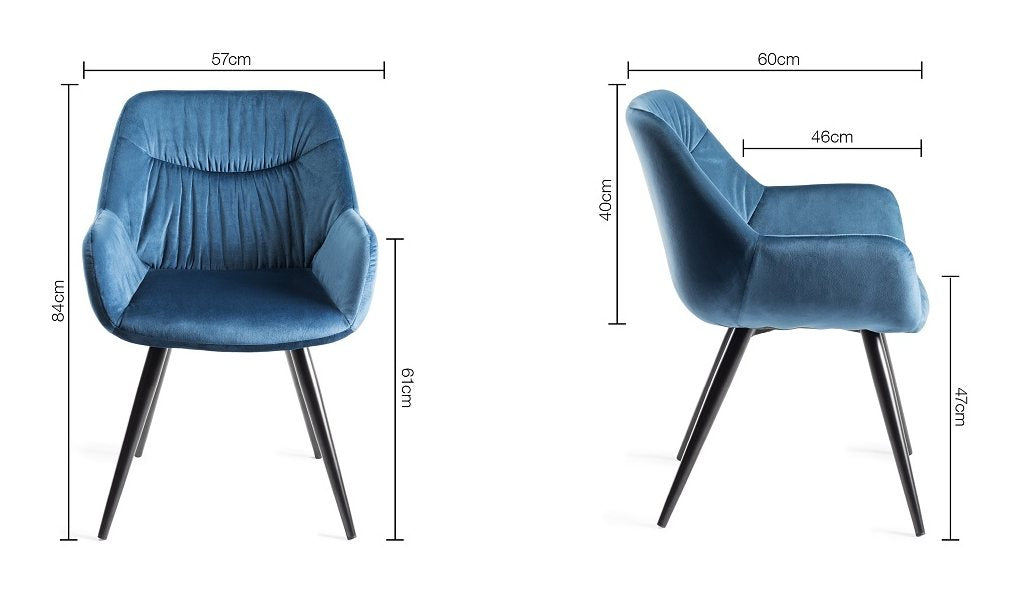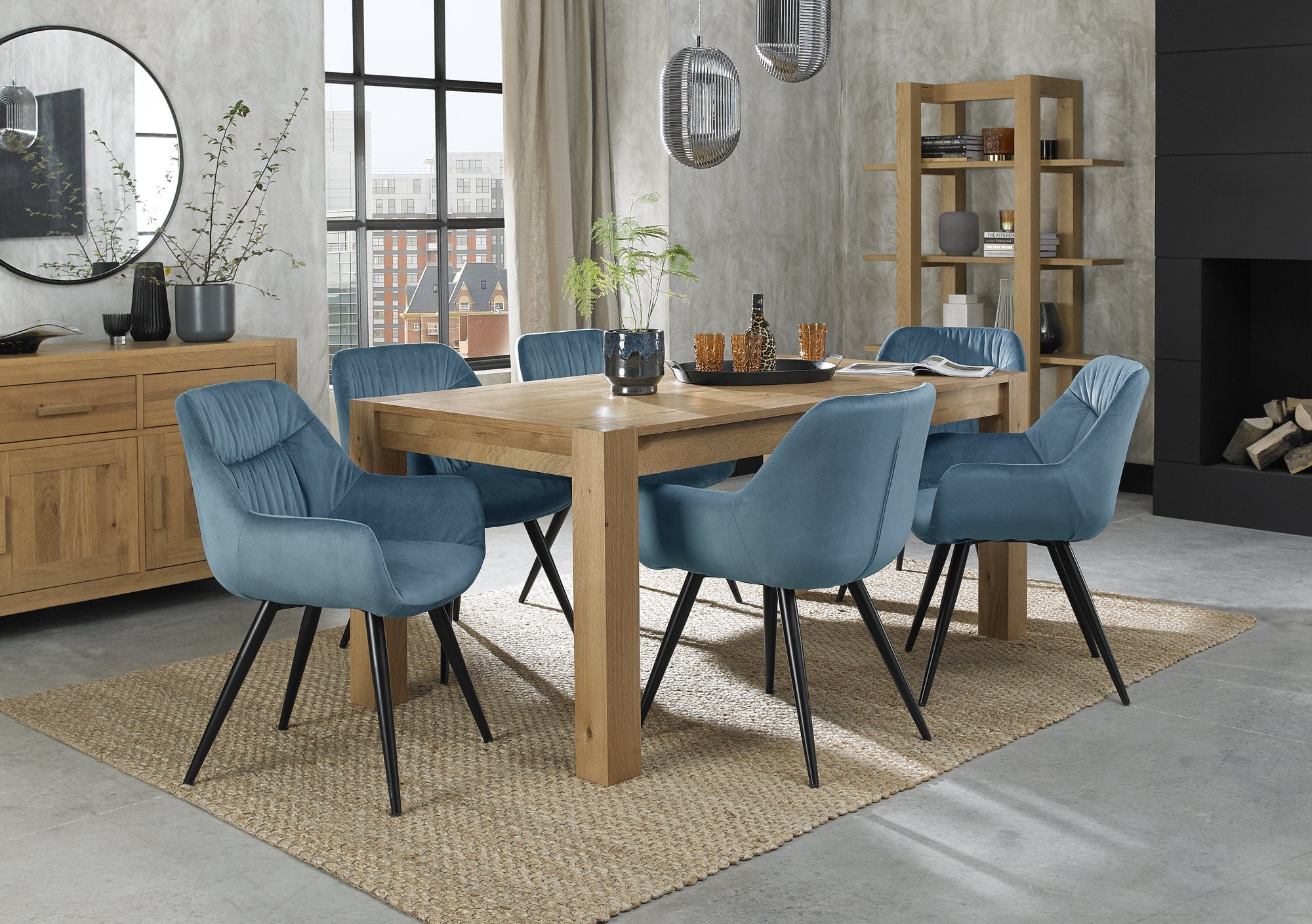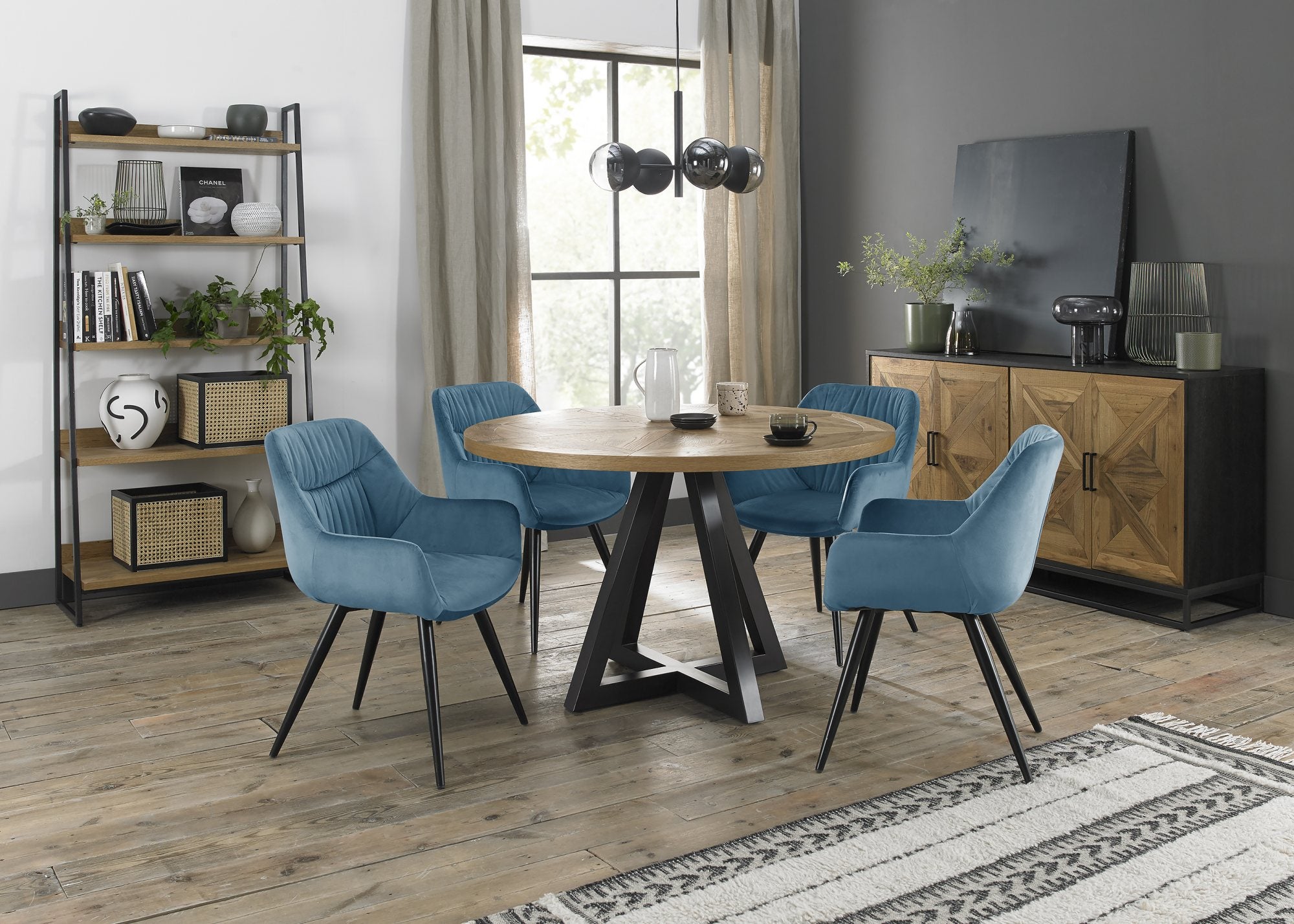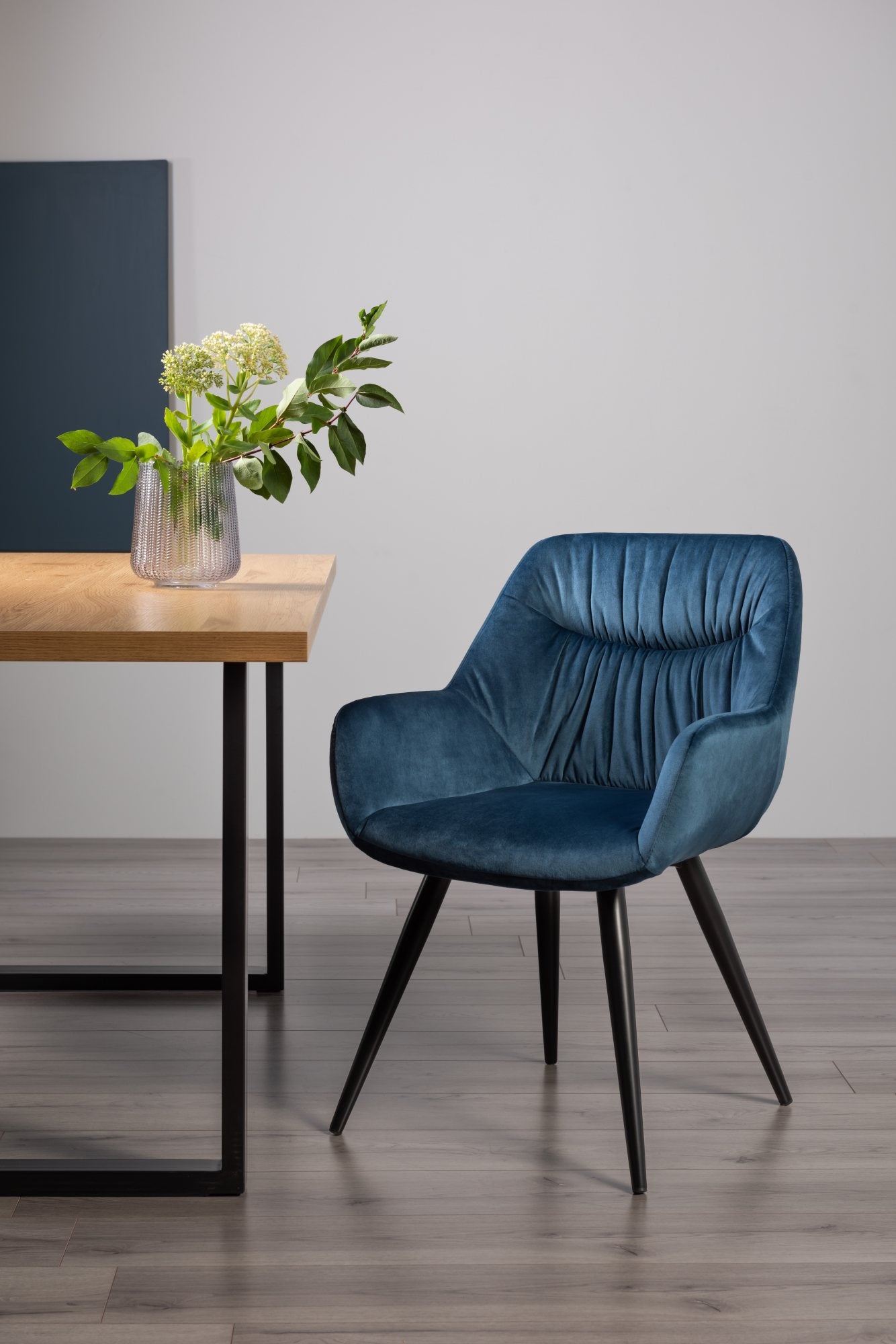 Sierra Velvet Dining Chair - Petrol Blue (Pair)
---
In Stock (UK Warehouse). Delivered to you within 3-5 working days.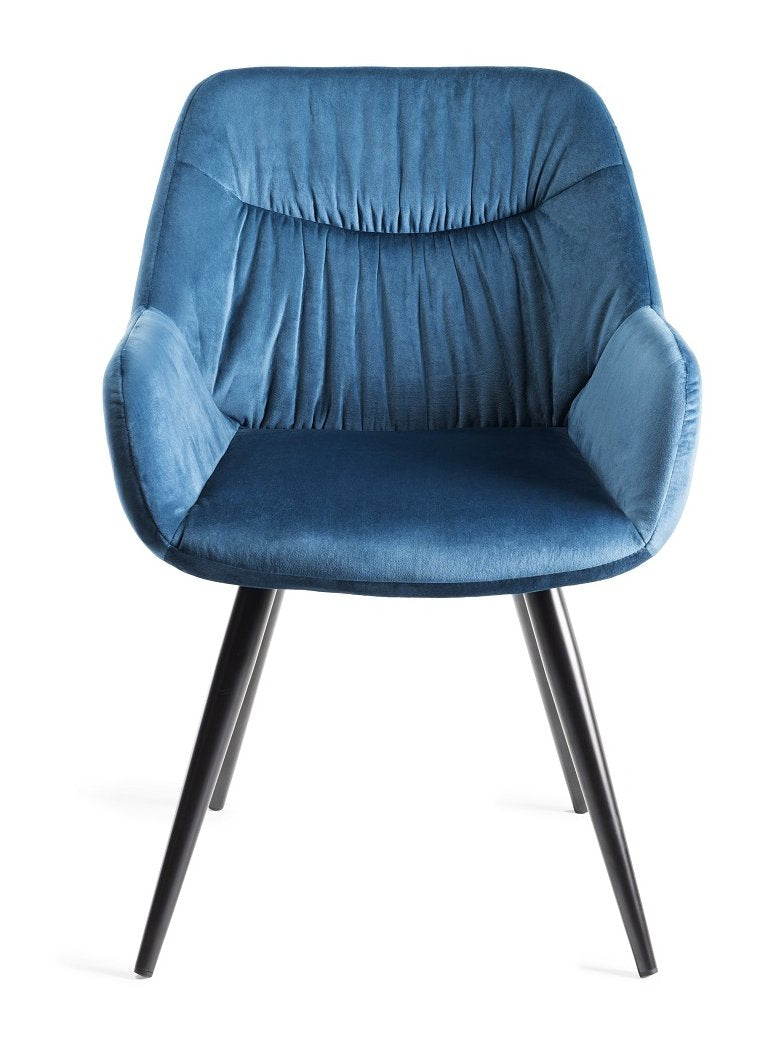 The Sierra Armchair is more than just a piece of furniture; it's a symbol of opulence and refinement, a statement of elegance that graces your dining table and transforms your dining experience.
Its sumptuous velvet upholstery, available in a two of rich, warm colours, seamlessly harmonises with your interior decor, allowing you to create a dining space that radiates sophistication and style. The intricate pleated back pattern not only adds a touch of luxury but also ensures that you and your guests can enjoy extended, delightful conversations over your meals in absolute comfort.
Crafted to perfection, the Sierra's frame is a masterpiece of design, featuring round tapering metal legs finished with a sand black powder coating. This choice of materials and finish not only adds to its aesthetic appeal but also guarantees unwavering stability, making it a reliable and enduring addition to your home.
When you welcome the Sierra Armchair into your home, you're embracing originality and meticulous craftsmanship. It's not just a dining chair; it's a work of art that will undoubtedly become the talk of the town, captivating the admiration of your guests.
And don't forget, with the Sierra Armchair, you're getting a pair of these exquisite chairs, making it an even more irresistible choice. Elevate your dining space with a touch of originality, luxury, and comfort, where each meal becomes a feast for the senses. The Sierra Armchair is a testament to the art of dining in style.