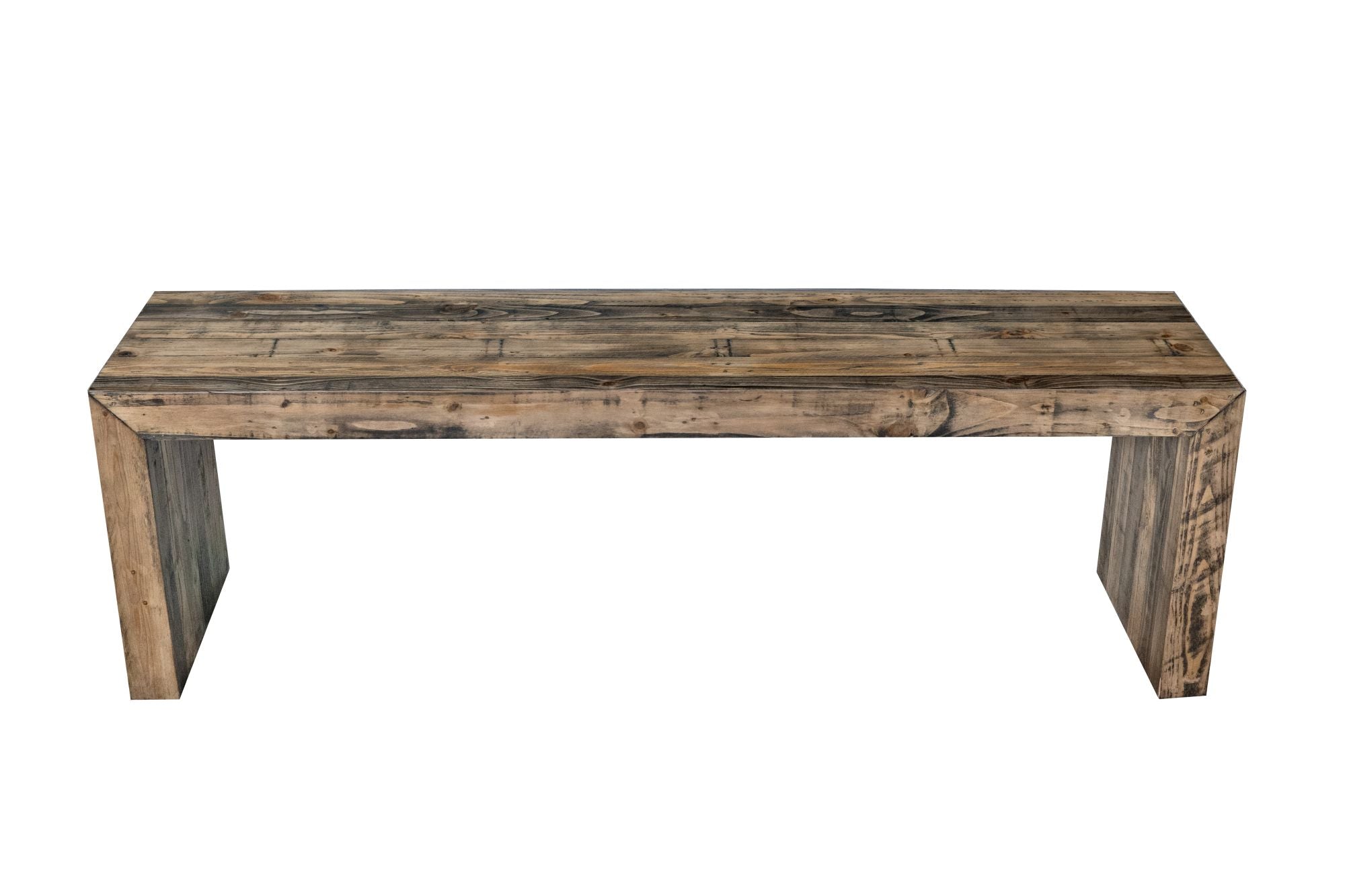 Yokohama 58" Dining Bench
---
In Stock (UK Warehouse). Delivered to you within 3-5 working days.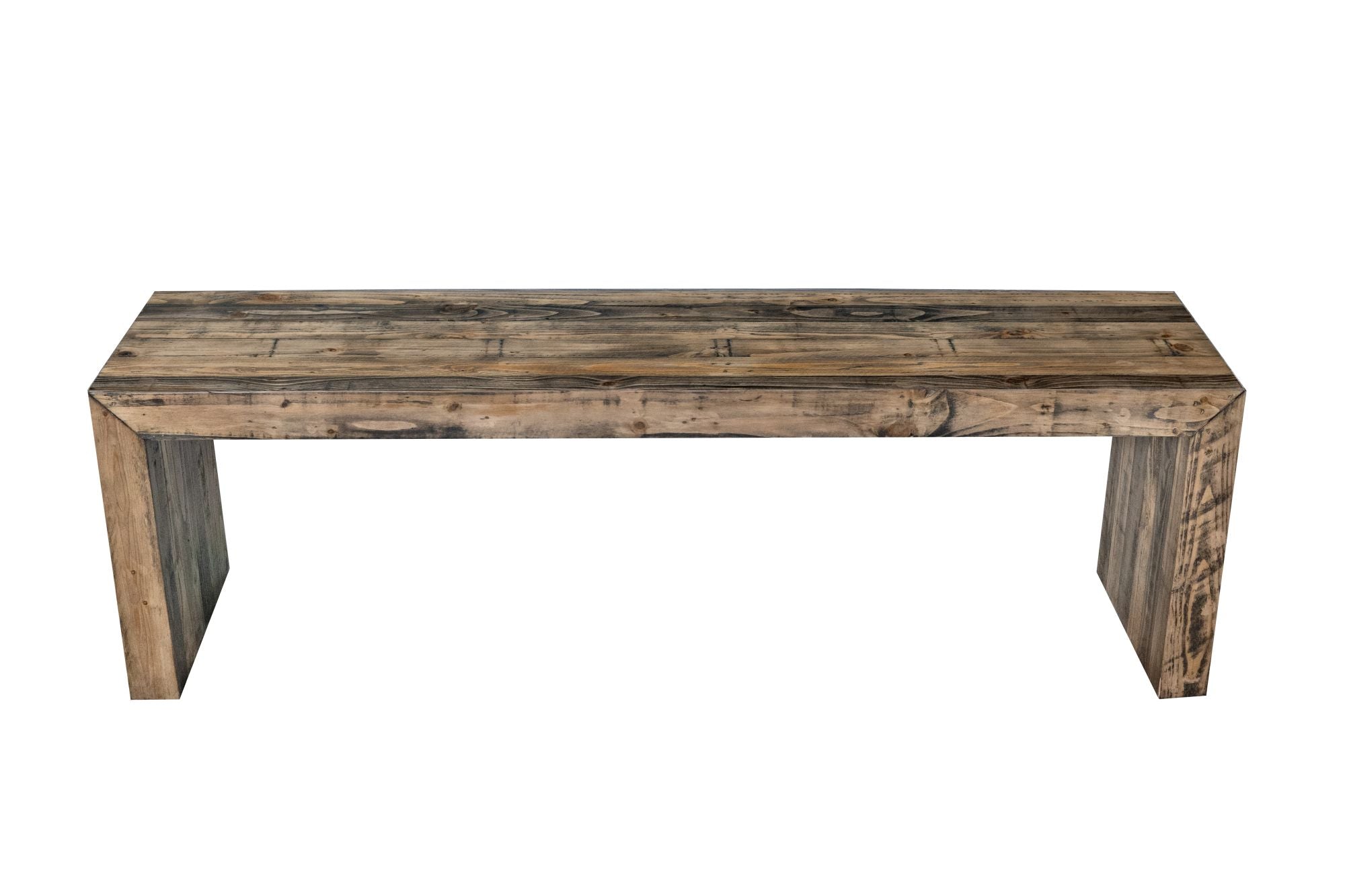 Introducing our reclaimed timber Yokohama 58" Dining Bench, a unique and eco-friendly addition to our furniture collection that combines rustic charm with sustainable design. Crafted from reclaimed wood, this bench brings a touch of natural beauty and character to your dining area while promoting environmental consciousness.
The reclaimed timber used in this Yokohama Dining Bench is produced from 100% reclaimed timber that has been ethically sourced and is certified under the Forestry Stewardship Council (FSC) reclaimed timber scheme. The timber is primarily sourced from construction demolition and used shipping crates and goes through a process of de–nailing before we make it into usable planks for furniture production. Once the timber has been processed we re–season it before kiln drying. Each piece of wood is carefully selected and expertly crafted to showcase its unique grain patterns, weathered textures, and knots, resulting in a one-of-a-kind piece that exudes rustic elegance.
The generous seating space provided by this dining bench accommodates multiple individuals comfortably, making it an ideal seating solution for family gatherings, casual dinners, or entertaining guests. The bench's versatile nature allows it to be paired with a variety of dining tables, creating a cohesive and inviting dining ensemble.
With our reclaimed timber Yokohama Dining Bench, you can add a touch of history and character to your dining space while embracing eco-conscious design. Experience the warmth and charm of reclaimed wood, celebrate its unique imperfections, and appreciate the sustainable beauty it brings to your home. Choose NCF Living for a dining bench that not only elevates your dining experience but also contributes to a more sustainable future.
Dimensions:
Length: 147.5cm X Depth: 38cm X Height: 46cm
(simple final assembly of legs required)
Explore the range
Save 50%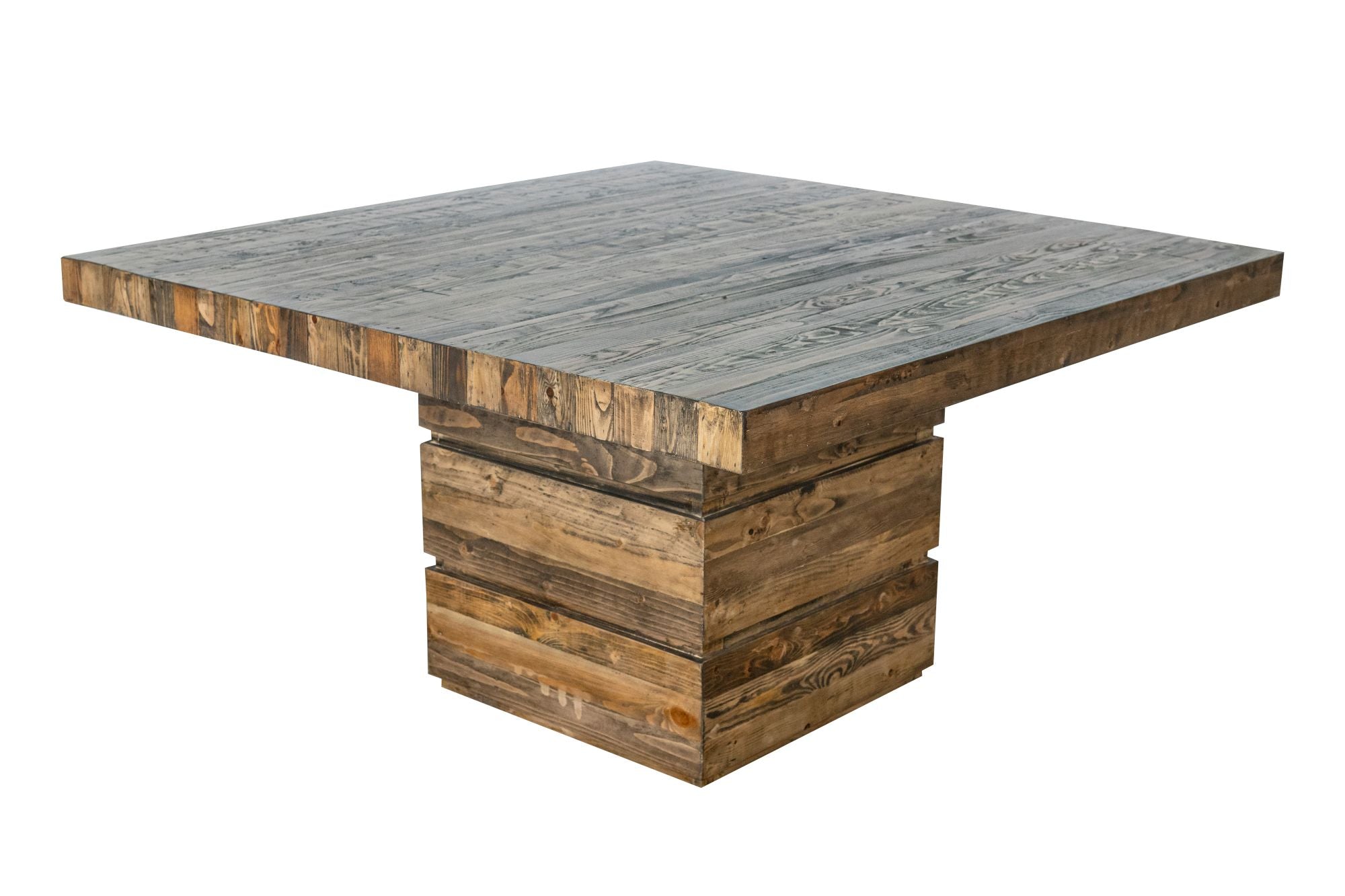 Save 50%