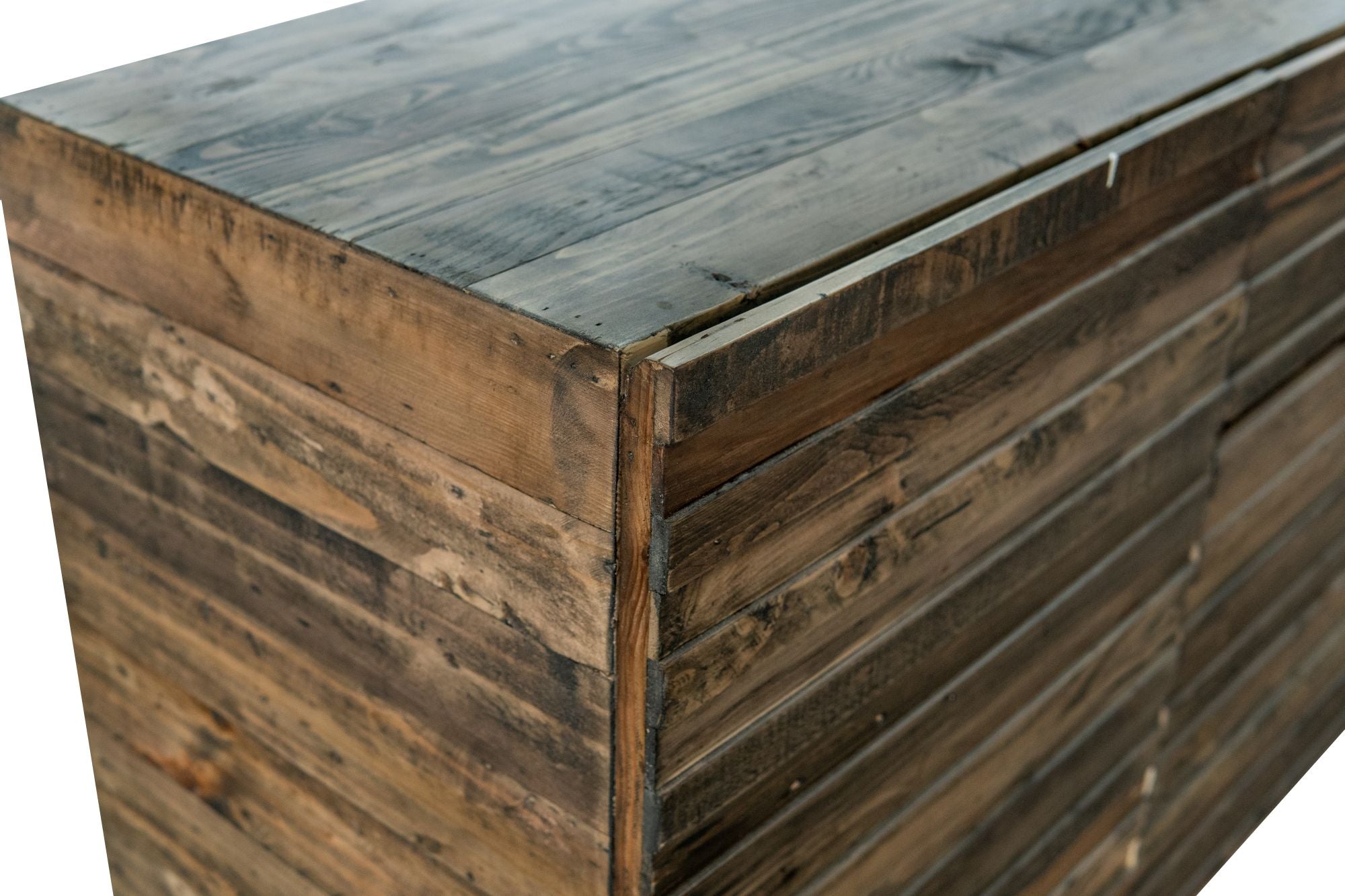 Yokohama Wide Sideboard
---
In Stock (UK Warehouse). Delivered to you within 3-5 working days.
Introducing our reclaimed timber Yokohama Wide Sideboard, a captivating and functional piece that combines the beauty of reclaimed wood with the versatility of ample storage space. Crafted with meticulous care, this sideboard is not only a statement of rustic elegance but also a symbol of sustainable design.
The material in this design is sourced from 100% reclaimed timber that has been ethically sourced and is certified under the Forestry Stewardship Council (FSC) reclaimed timber
scheme. The timber is primarily sourced from construction demolition and used shipping crates and goes through a process of de–nailing before we make it into usable planks for furniture production. Once the timber has been processed we re–season it
before kiln drying Each piece of wood is carefully selected and expertly crafted to showcase its unique grain patterns, weathered textures, and knots, resulting in a one-of-a-kind piece that exudes rustic elegance.
The wide design of this Yokohama Sideboard provides generous storage options for your belongings. It features multiple cabinets and shelves, allowing you to organize and display your items with ease. Whether you need a place to store dining essentials, linens, or other household items, this sideboard offers ample space to keep your belongings neatly tucked away.
Not only does this Yokohama Sideboard offer practical storage solutions, but it also serves as a stunning centre-piece in any room. Its rustic allure and natural beauty add warmth and character to your living space. Whether placed in a dining room, living room, hallway, or entryway, this sideboard becomes a focal point that effortlessly blends with various interior styles, from farmhouse and industrial to eclectic and modern.
Embrace the charm and functionality of our reclaimed timber wide sideboard, where rustic beauty meets practical storage solutions. Let it become a treasured addition to your home, showcasing your commitment to sustainability and timeless design. Choose NCF Living for a sideboard that combines craftsmanship, style, and environmental responsibility.
Dimensions:
Width: 145cm x Depth: 43cm x Height: 80cm

(simple final assembly of legs required)
Explore the range
Save 50%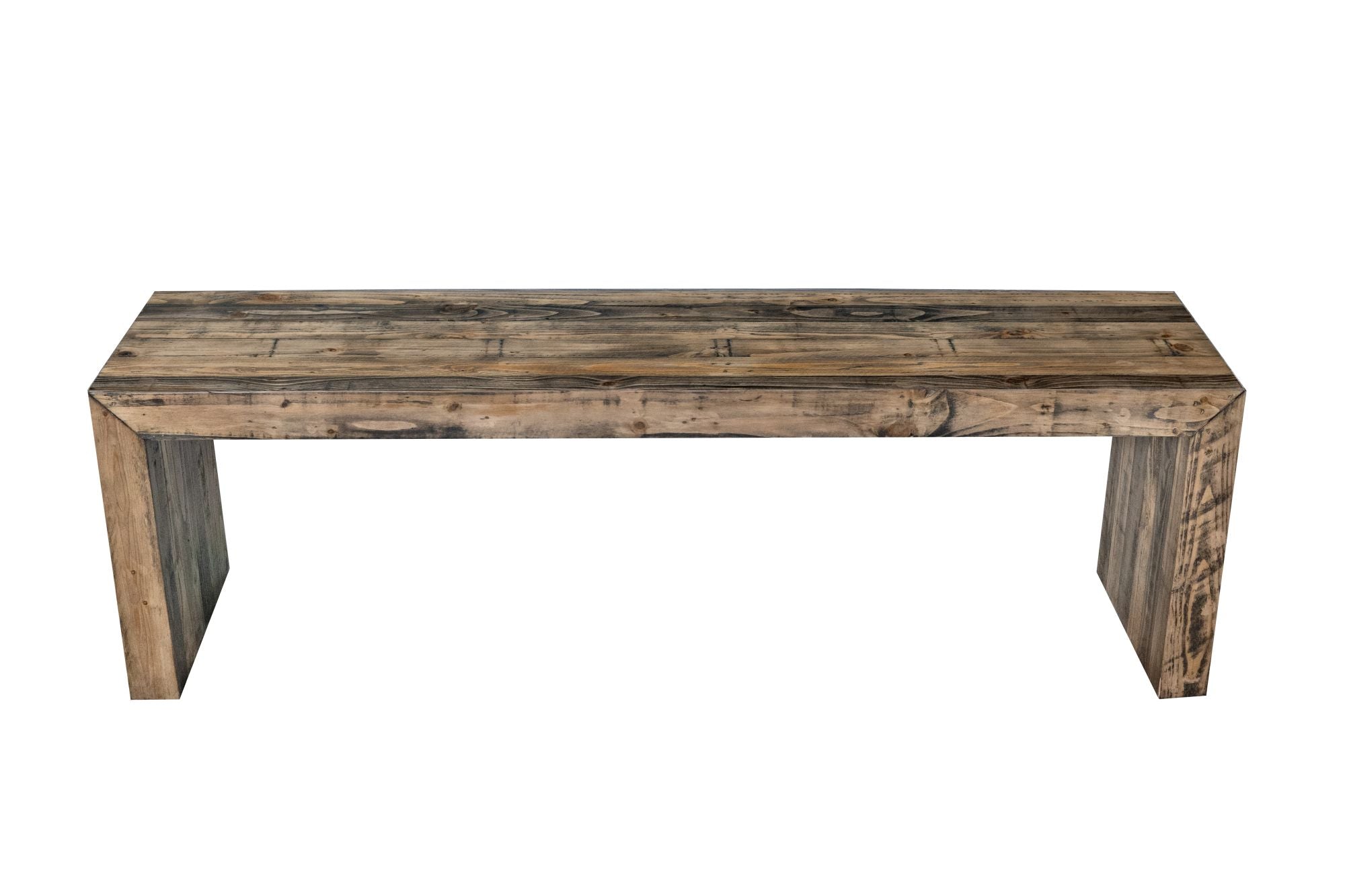 Save 50%