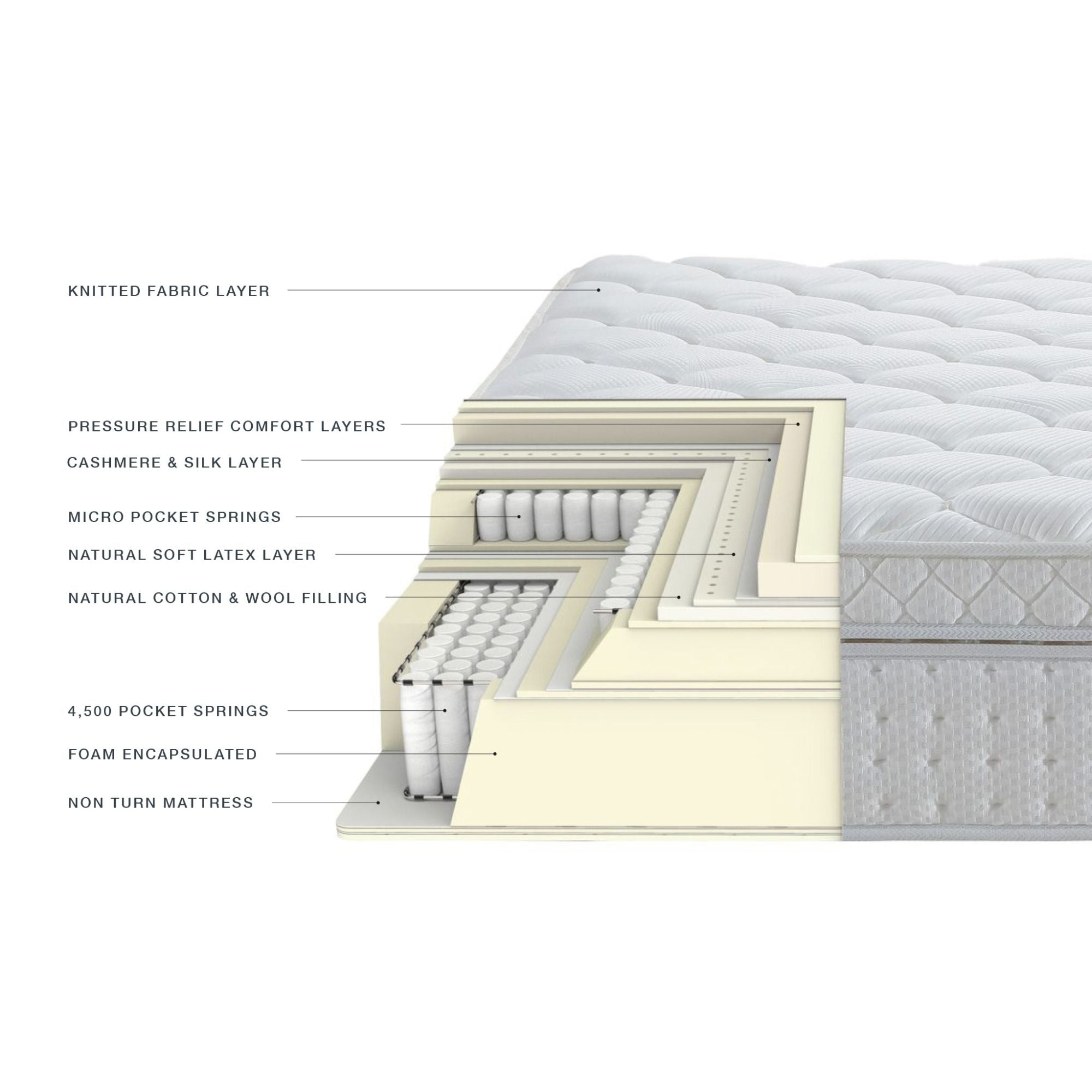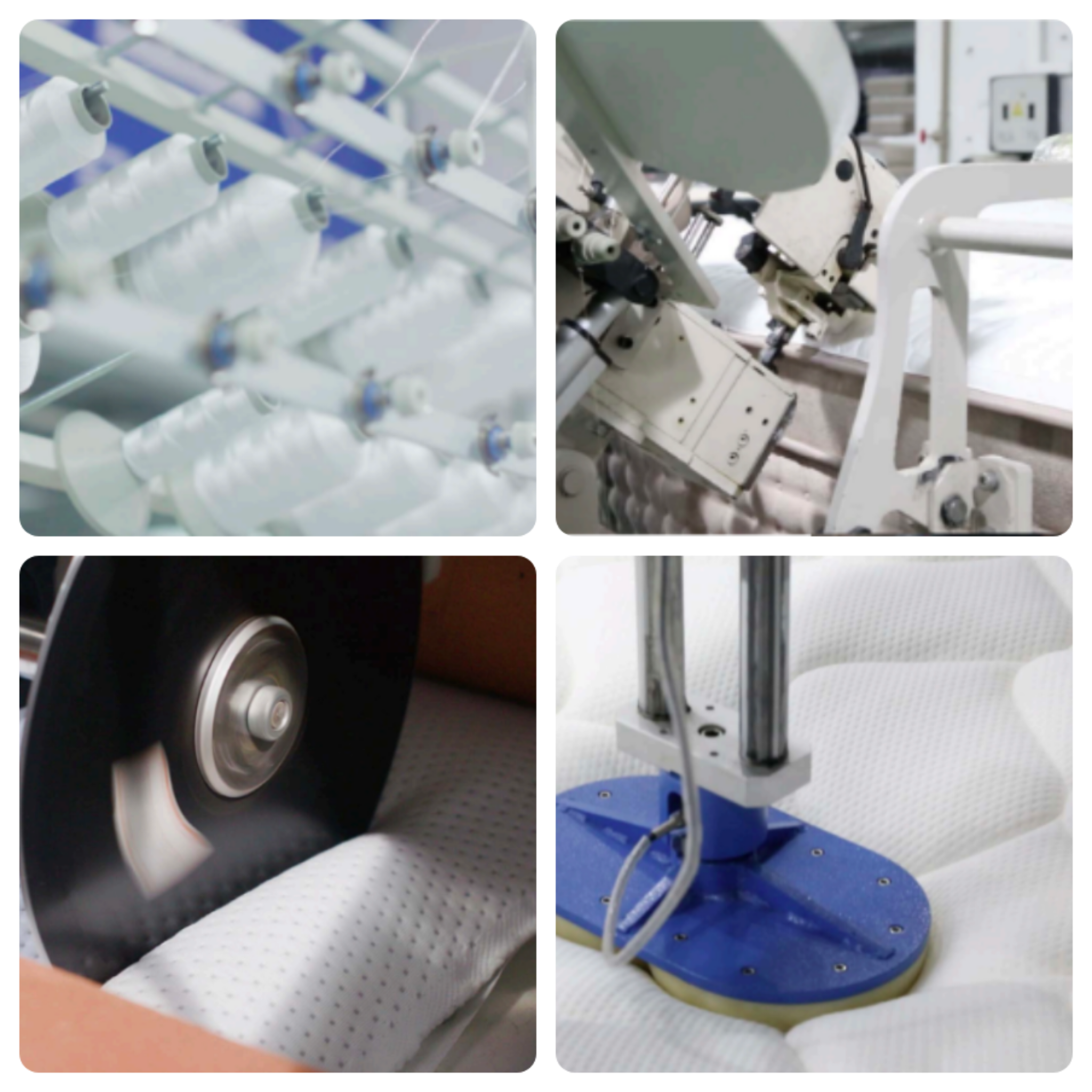 Emerald 4500 Mattress
---
Lead time of approx. 3 to 4 weeks
Experience the Pinnacle of Sleep with the Emerald 4500 Mattress - The Epitome of Luxury and Support!
We believe that people can achieve anything after a good night's sleep, that's why we are dedicated to creating a range of products that help people sleep better. Everyone's dreams are unique, just like everyone's sleep preferences. Our sleep experts have therefore designed each of our products to have their own characteristics and benefits – confident that there's something for everyone. Meticulously crafted to provide the ultimate sleep experience, this mattress combines the finest materials and innovative technology to bring you unparalleled comfort night after night.
Key Features:
4500 Pocket Springs with Micro Springs: The Emerald 4500 boasts a remarkable support system, featuring 4500 individual pocket springs that adapt to your body's unique contours. This design ensures personalized support, relieving pressure points and promoting proper spinal alignment. Additionally, a layer of micro springs enhances responsiveness, making the mattress incredibly adaptive to your movements for undisturbed sleep.

Foam Encapsulation for Edge-to-Edge Comfort: No more worrying about sagging edges or limited sleeping space. The Emerald 4500 is thoughtfully foam encapsulated, providing reinforced support across the entire surface, so you can enjoy the full area of the mattress with uncompromised comfort.

Luxurious Cashmere, Natural Wool, and Cotton Fillings: Indulge in the lap of luxury with layers of sumptuous cashmere, natural wool, and soft cotton fillings. These premium materials offer a plush feel, enveloping you in a cocoon of comfort, while also promoting breathability for a fresh and inviting sleep environment.

Durable and Long-lasting: With expert craftsmanship and high-quality materials, the Emerald 4500 is built to endure the test of time. Rest assured, this mattress will continue to provide exceptional comfort and support for years to come.
Elevate your sleep experience to unmatched levels of comfort and luxury with the Emerald 4500 Mattress. 
Whatever your dreams, take control, set no boundaries and achieve more with this exclusive to NCF Living Mattress range.
Dimensions:
4ft6 Double Size - Width: 135cm, Length: 190cm, Height: 38cm
5ft King Size - Width: 150cm, Length: 200cm, Height: 38cm
6ft Super King Size - Width: 180cm, Length: 200cm, Height: 38cm