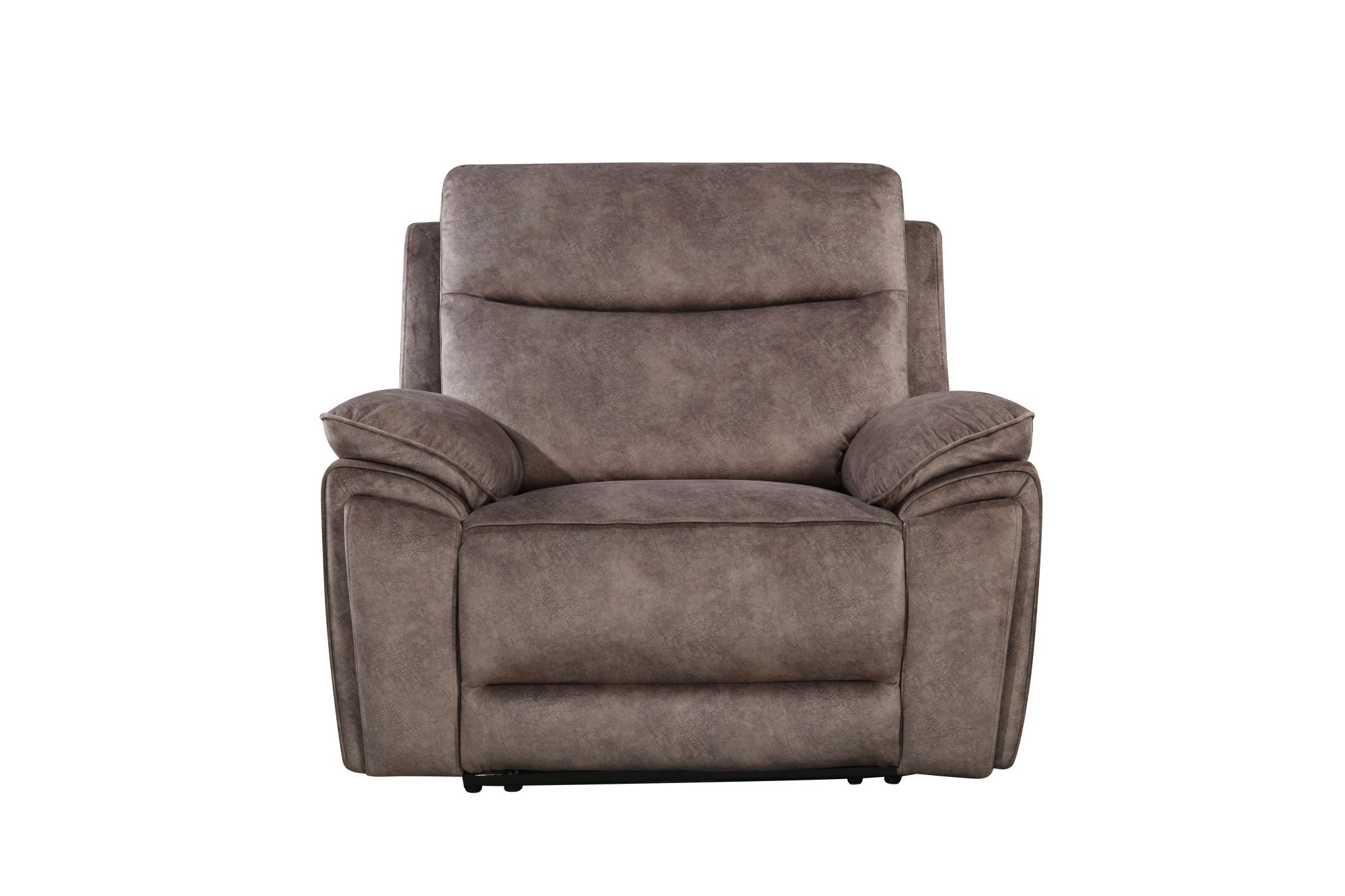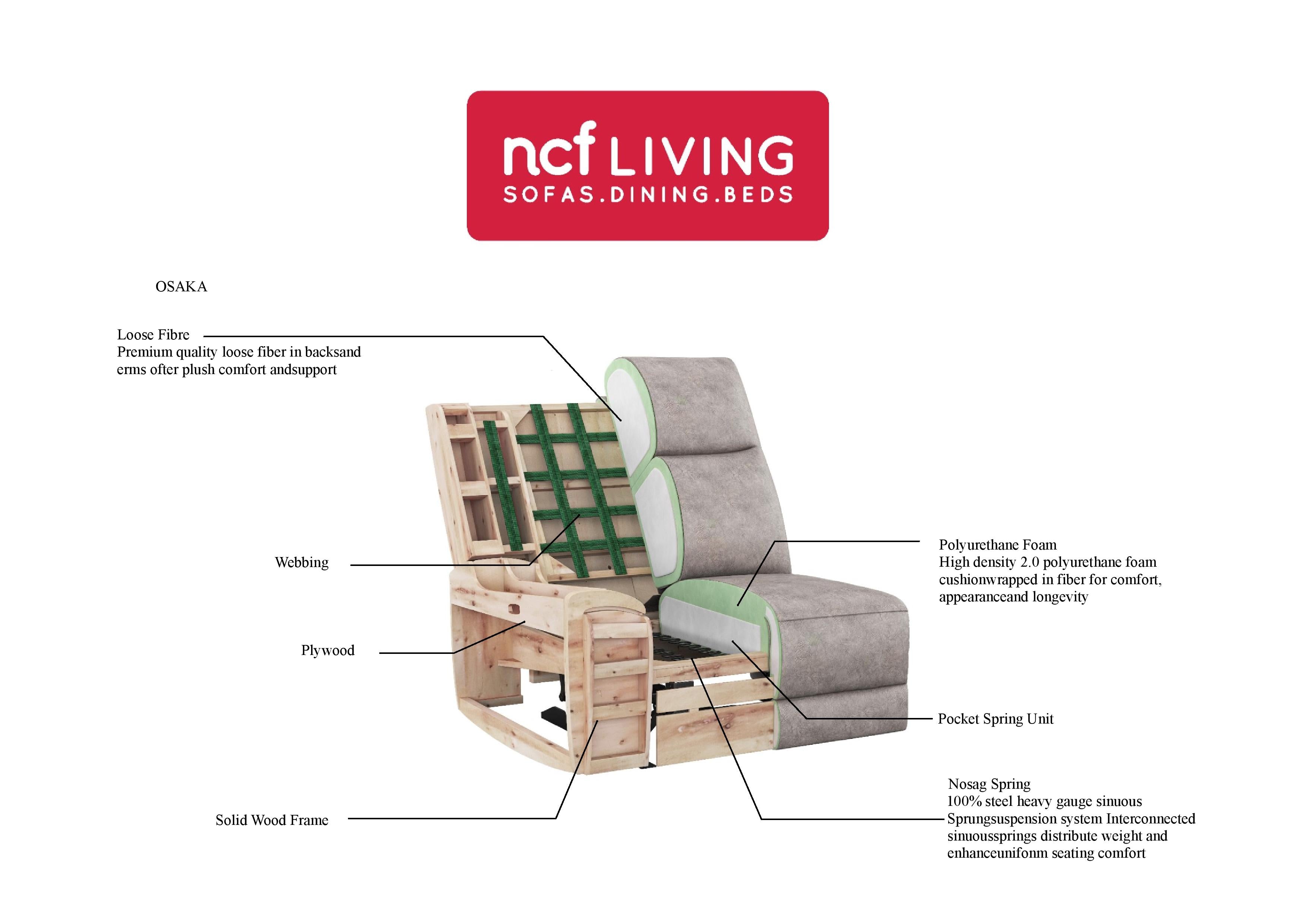 Osaka Love Chair Power Recliner
---
Lead time of approx. 3 to 4 weeks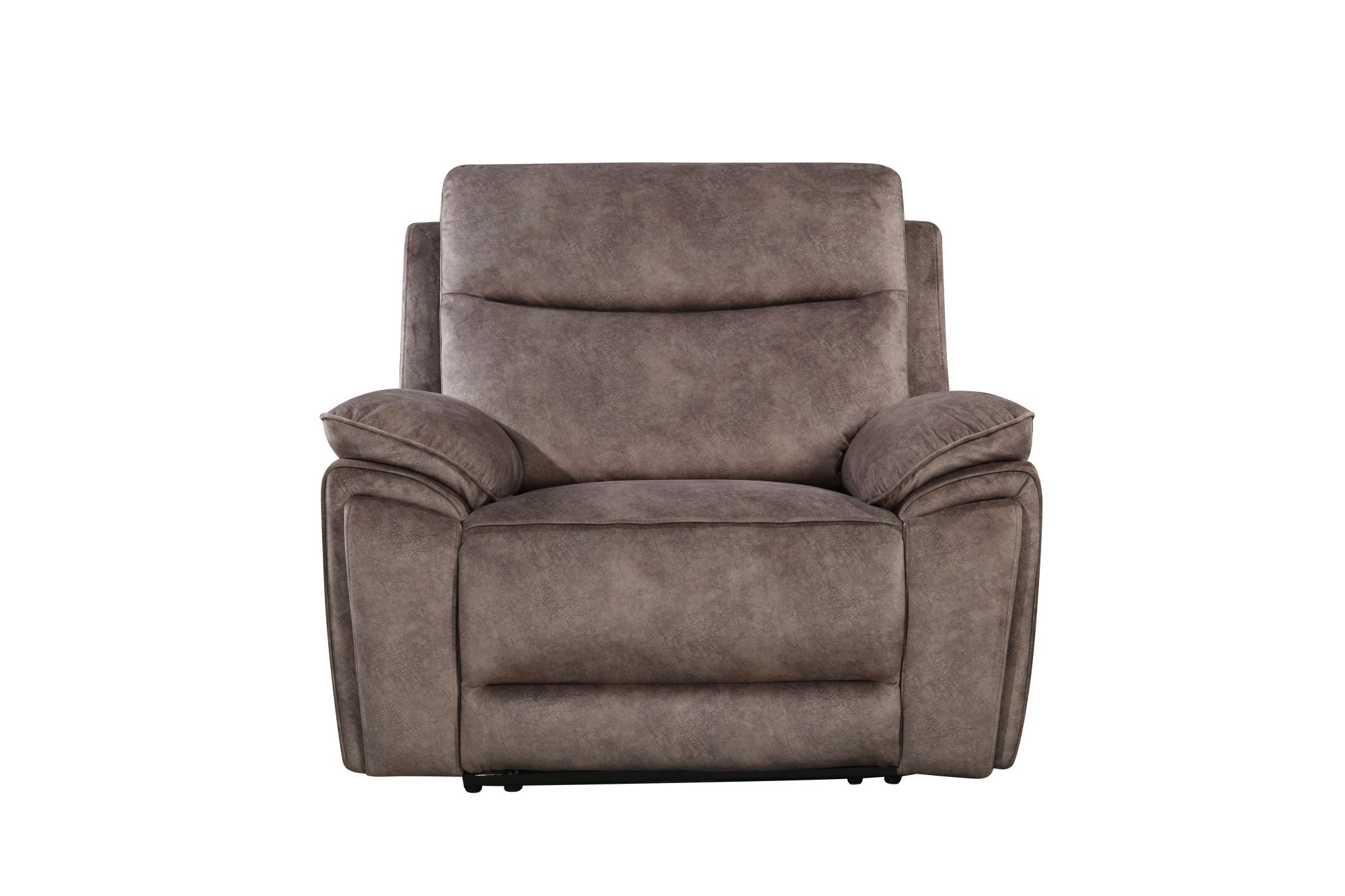 Introducing the Osaka Love Chair Power Recliner – a masterful fusion of elegance and innovation designed to transform your relaxation space into a haven of comfort and style. Crafted with meticulous precision, this exceptional piece of furniture brings together modern aesthetics and advanced functionality to create a truly immersive lounging experience.
Indulge in the sumptuous pocket sprung seats that have been thoughtfully engineered to provide the utmost comfort and support. The high density foam cushions offer a perfect balance of softness and resilience, enveloping you in a cocoon of relaxation as you unwind from the demands of the day.
Driven by cutting-edge technology, the Osaka Love Chair boasts a power recliner mechanism that allows you to effortlessly adjust your seating position at the touch of a button. Whether you're catching up on your favorite show, reading a book, or simply enjoying a moment of solitude, you can find your perfect recline angle with ease.
Practicality meets style with the front arm of the Osaka Love Chair, featuring an integrated cupholder ensuring your preferred beverage is always within reach, enhancing your relaxation without compromising on convenience.
The polyester back not only complements the love chair's sleek design but also contributes to its durability, ensuring that this piece becomes a timeless addition to your living space.
Elevate your lounging experience with the Osaka Love Chair Power Recliner – an embodiment of refined aesthetics and cutting-edge features. Whether you're seeking solace or sharing intimate moments, this chair invites you to immerse yourself in comfort, relaxation, and the art of modern living.
Dimensions
Height: 100cm
Width: 117cm

Depth: 117cm 
Explore the range
Save 33%
Save 31%
Save 21%
Save 50%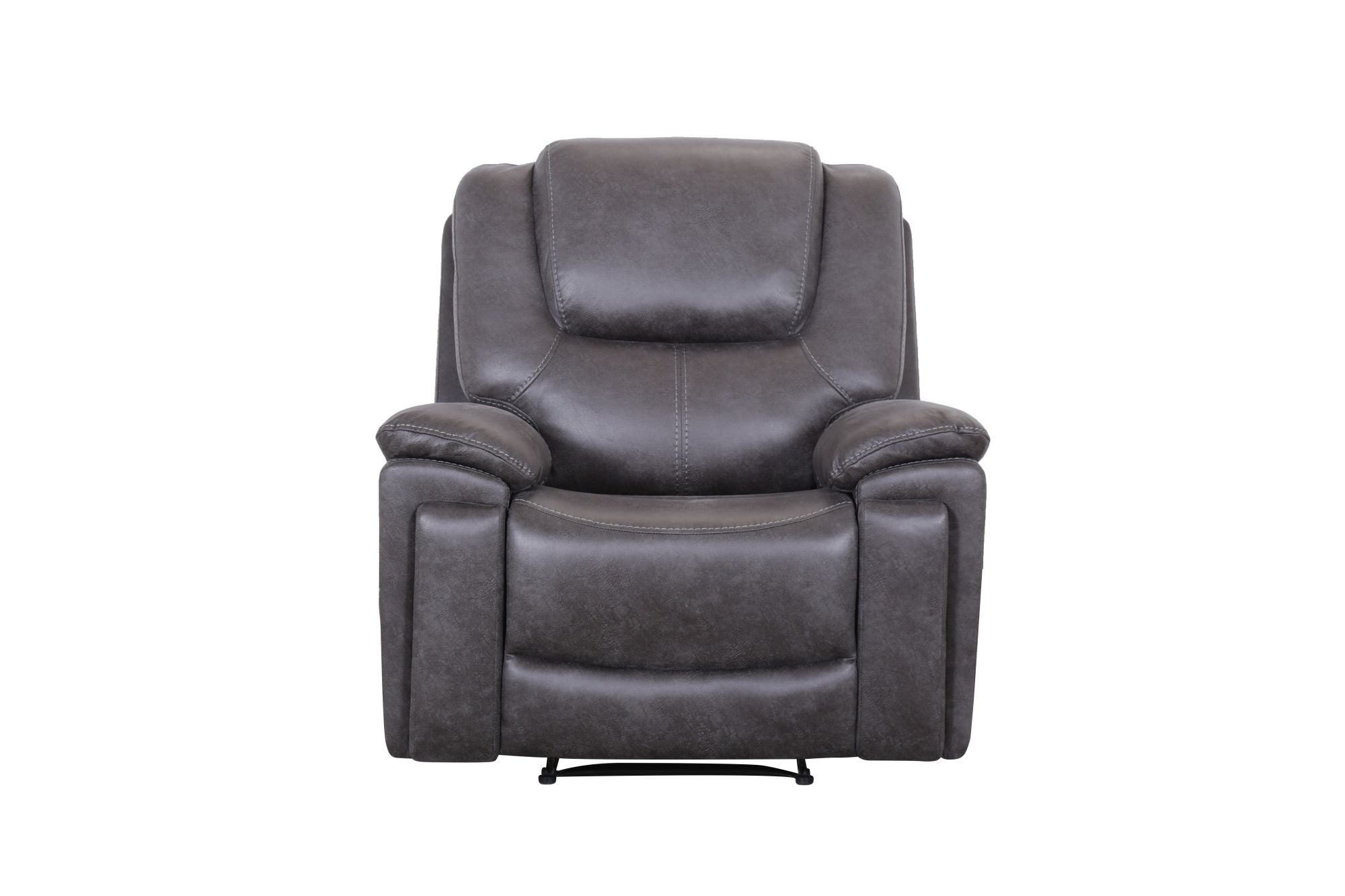 Save 50%