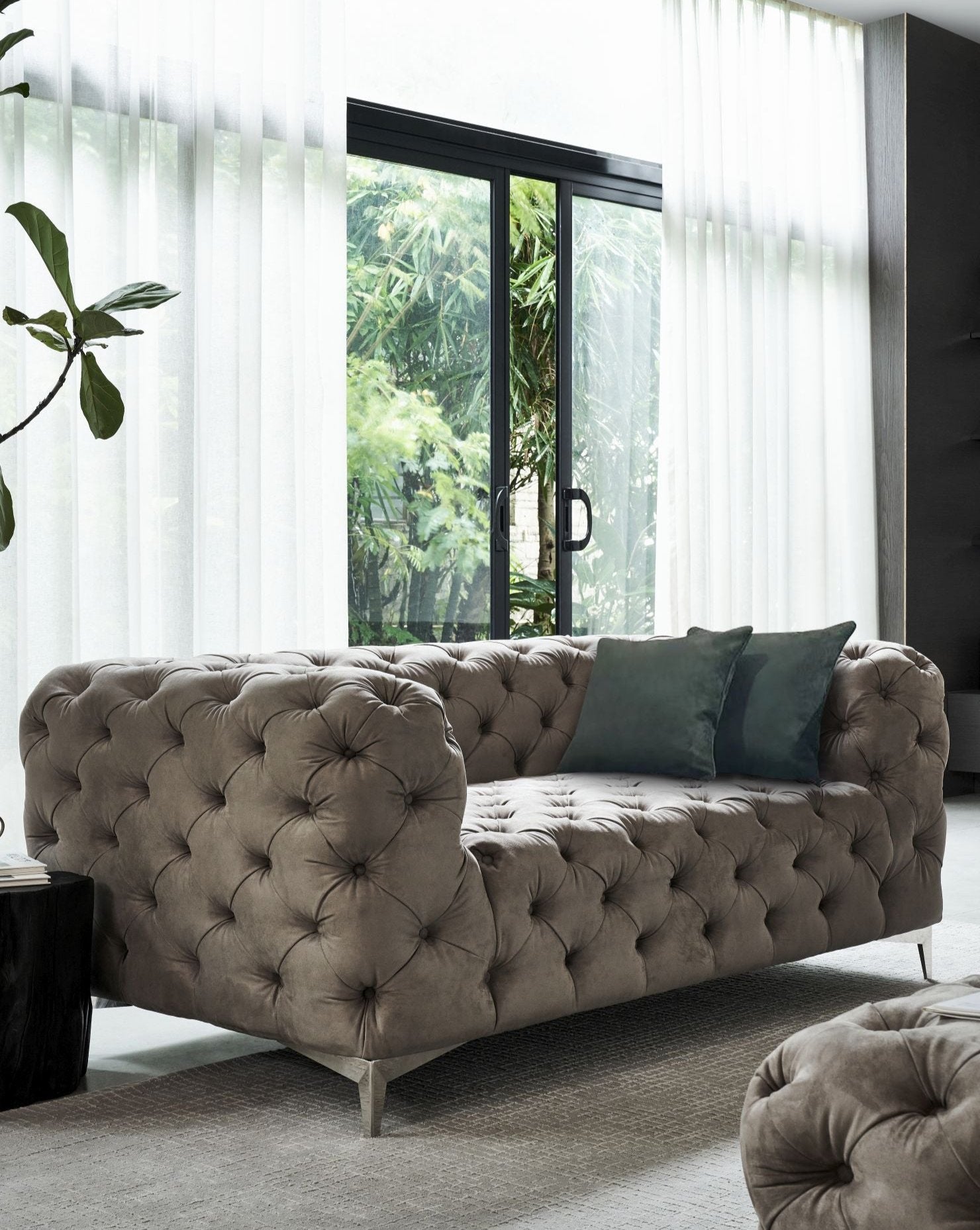 Empress 2 Seater Sofa
---
In Stock (UK Warehouse). Delivered to you within 3-5 working days.
Imagine a piece of furniture that stands as a testament to both style and durability. The Empress 2 Seater Sofa perched elegantly on sturdy steel feet, this classic masterpiece boasts a timeless tufted design that exudes sophistication and charm.
Crafted with meticulous attention to detail, it's adorned with nubuck fabric that invites your fingers to experience its soft, luxurious touch. The nubuck fabric not only adds a touch of opulence but also promises longevity, making it a true investment in both comfort and aesthetics.
This is a seat that invites you to sink into its welcoming embrace, and experience a blend of softness and support that is unparalleled. It's not just a piece of furniture; it's a sanctuary where you can unwind, relax, and revel in the sensation of being cradled by the perfect balance of comfort and durability.
With each touch, you can feel the quality, the craftsmanship that has gone into creating this work of art. It's not just a chair; it's a statement piece that speaks volumes about your discerning taste and appreciation for the finer things in life.
In the hustle and bustle of the modern world, it's a rare gem that combines classic design, tactile luxury, and unwavering resilience. This is more than just furniture; it's an investment in your comfort, style, and the longevity of your living space. 
Dimensions

Height: 67cm (inclusive of 13cm foot)
Width: 187cm
Depth:105cm
Explore the range
Save 50%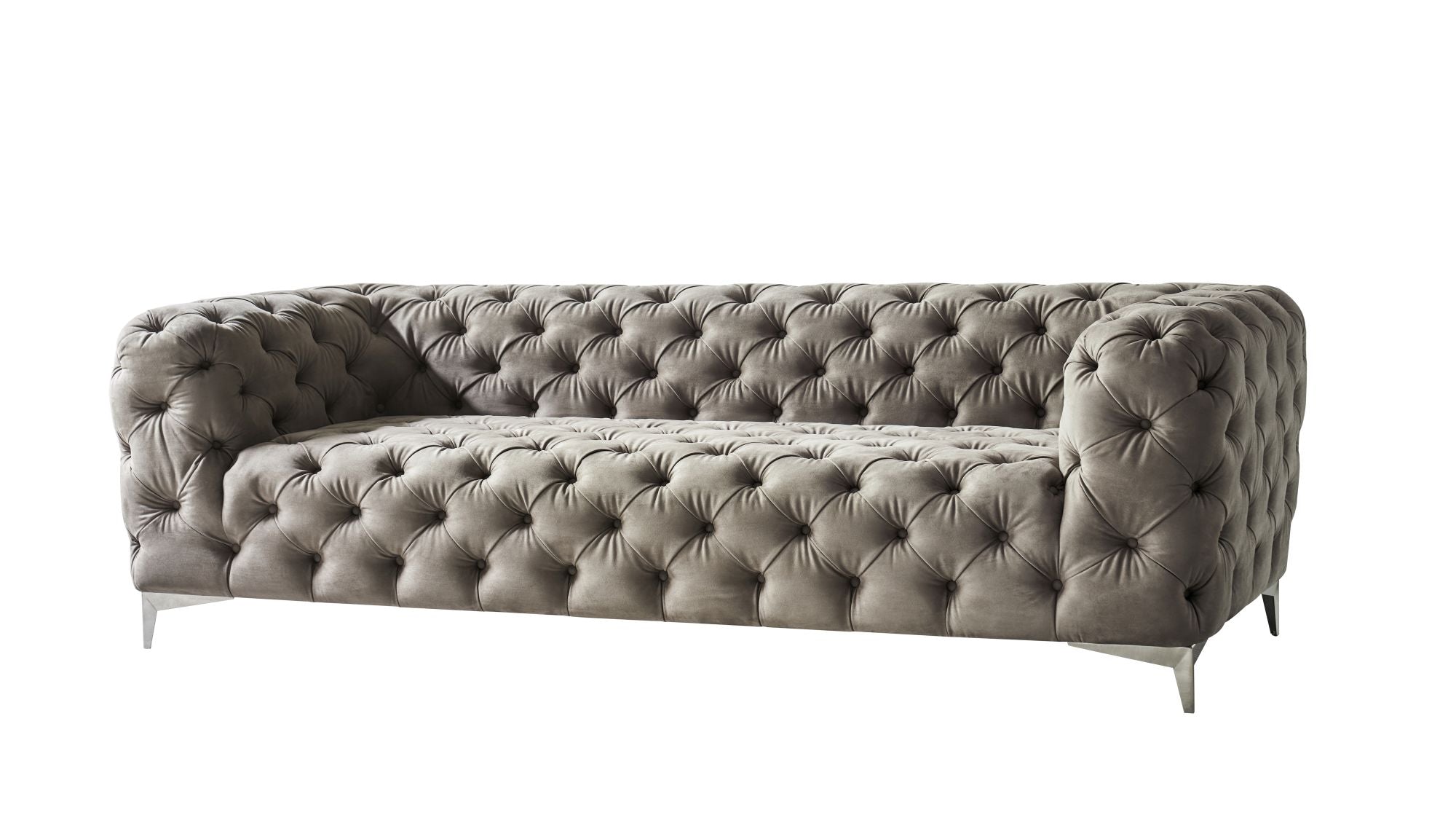 Save 50%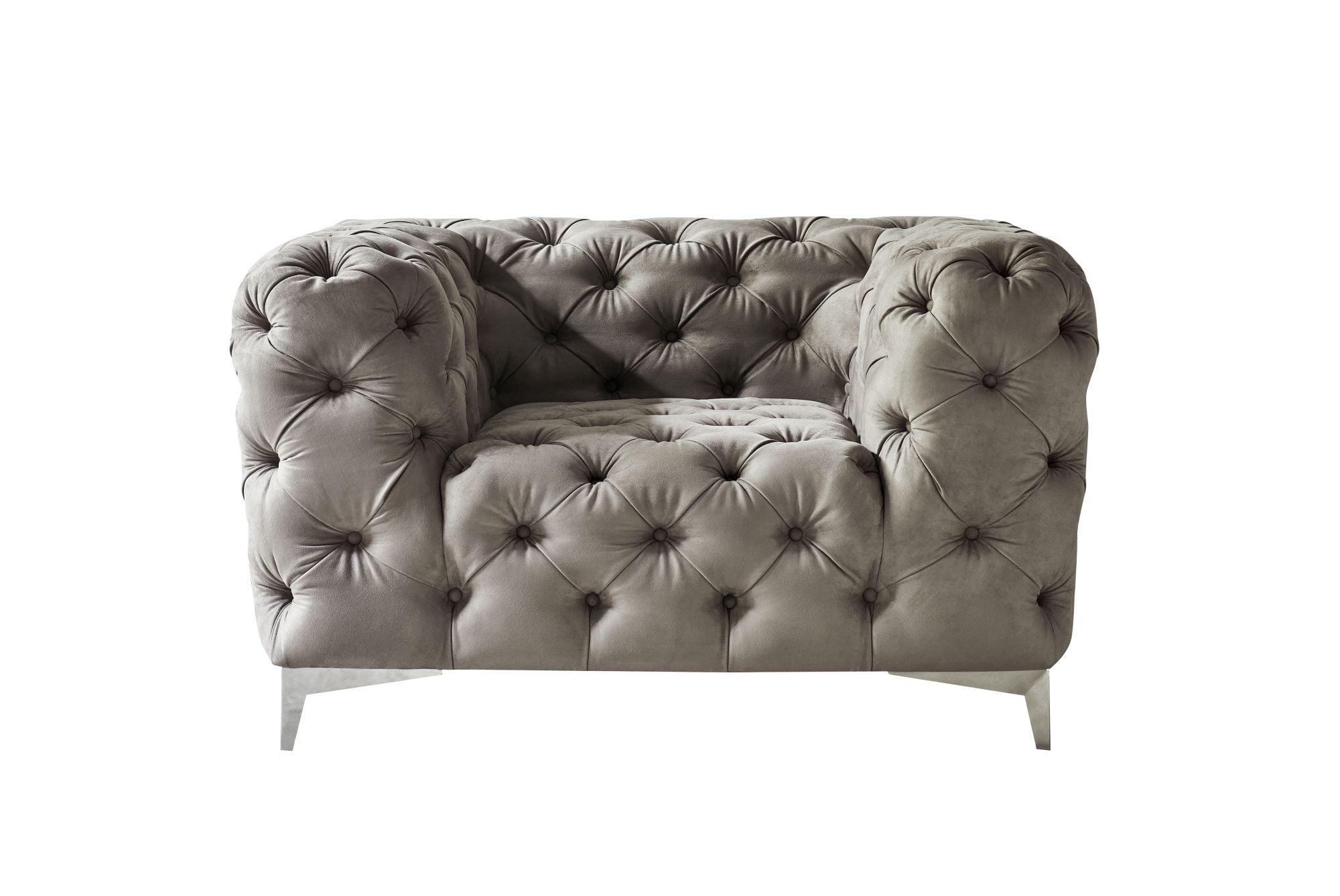 Save 50%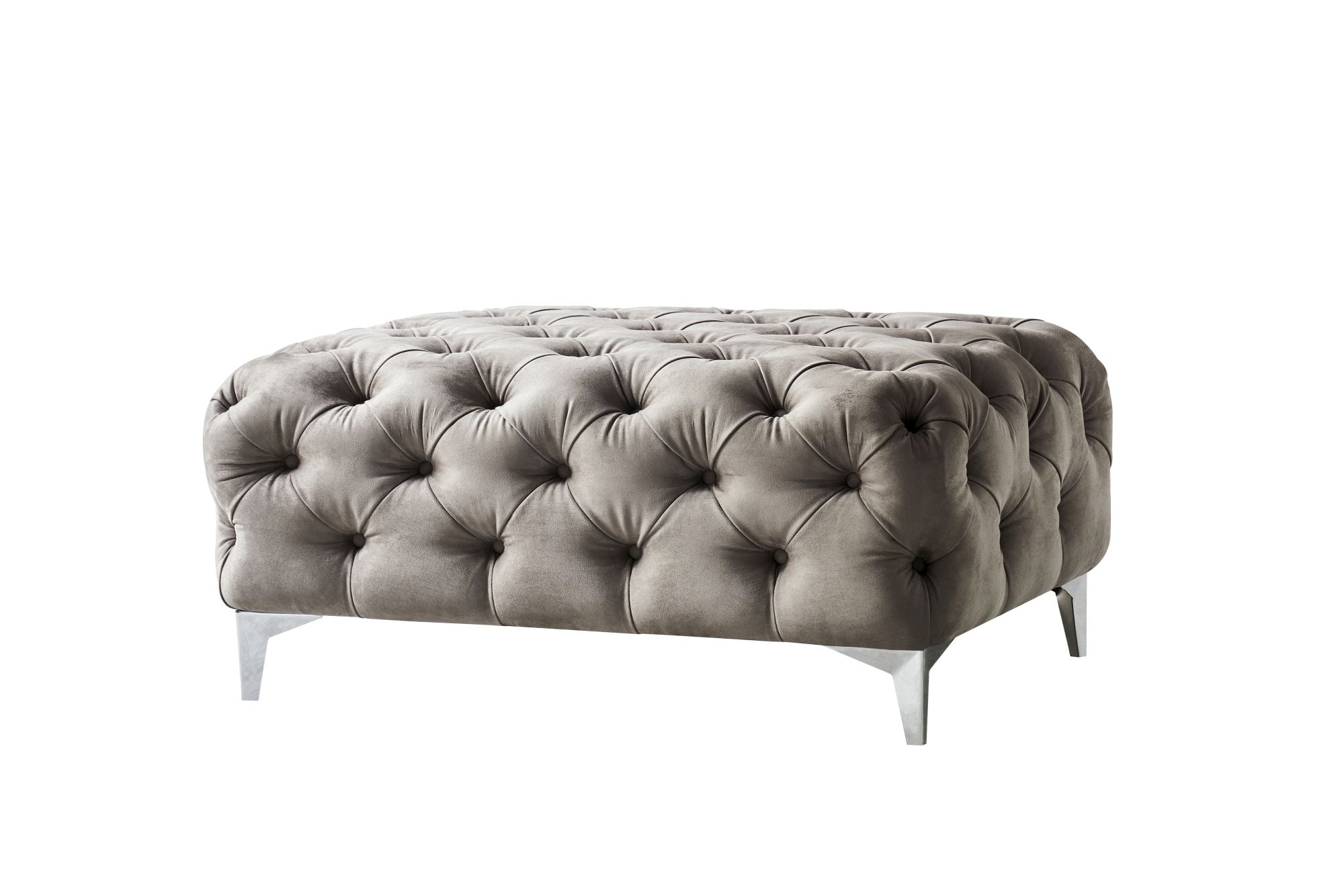 Save 67%
Save 50%