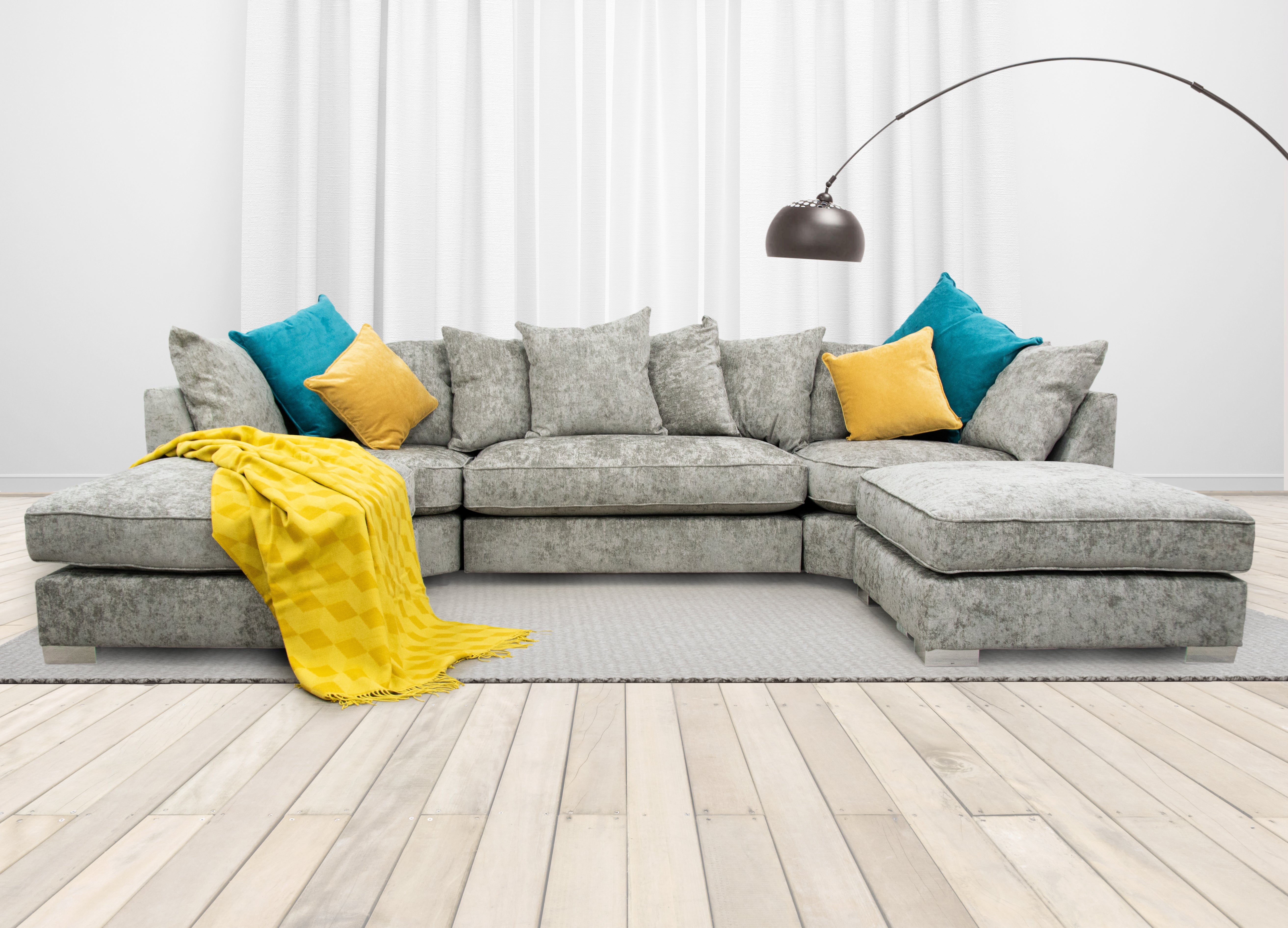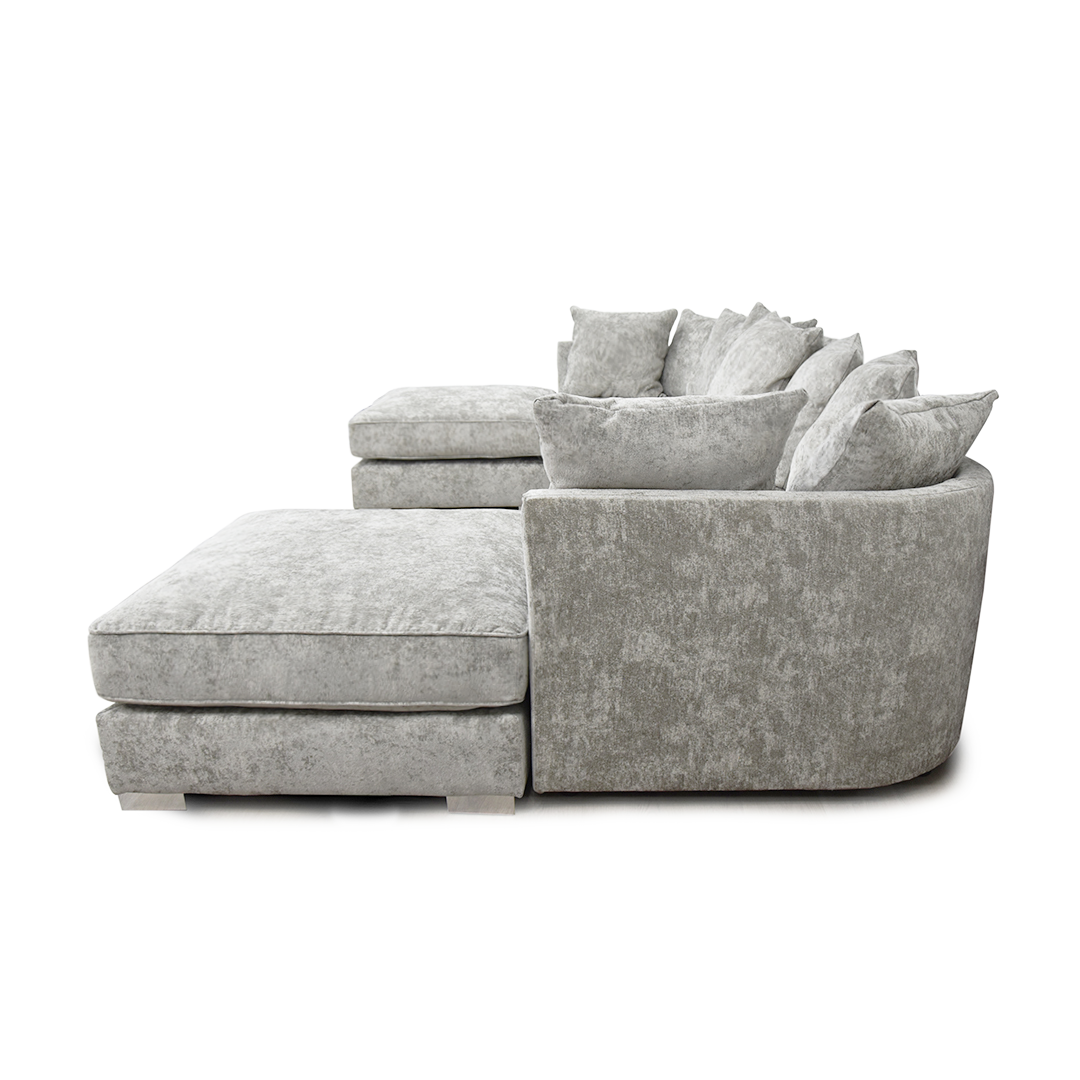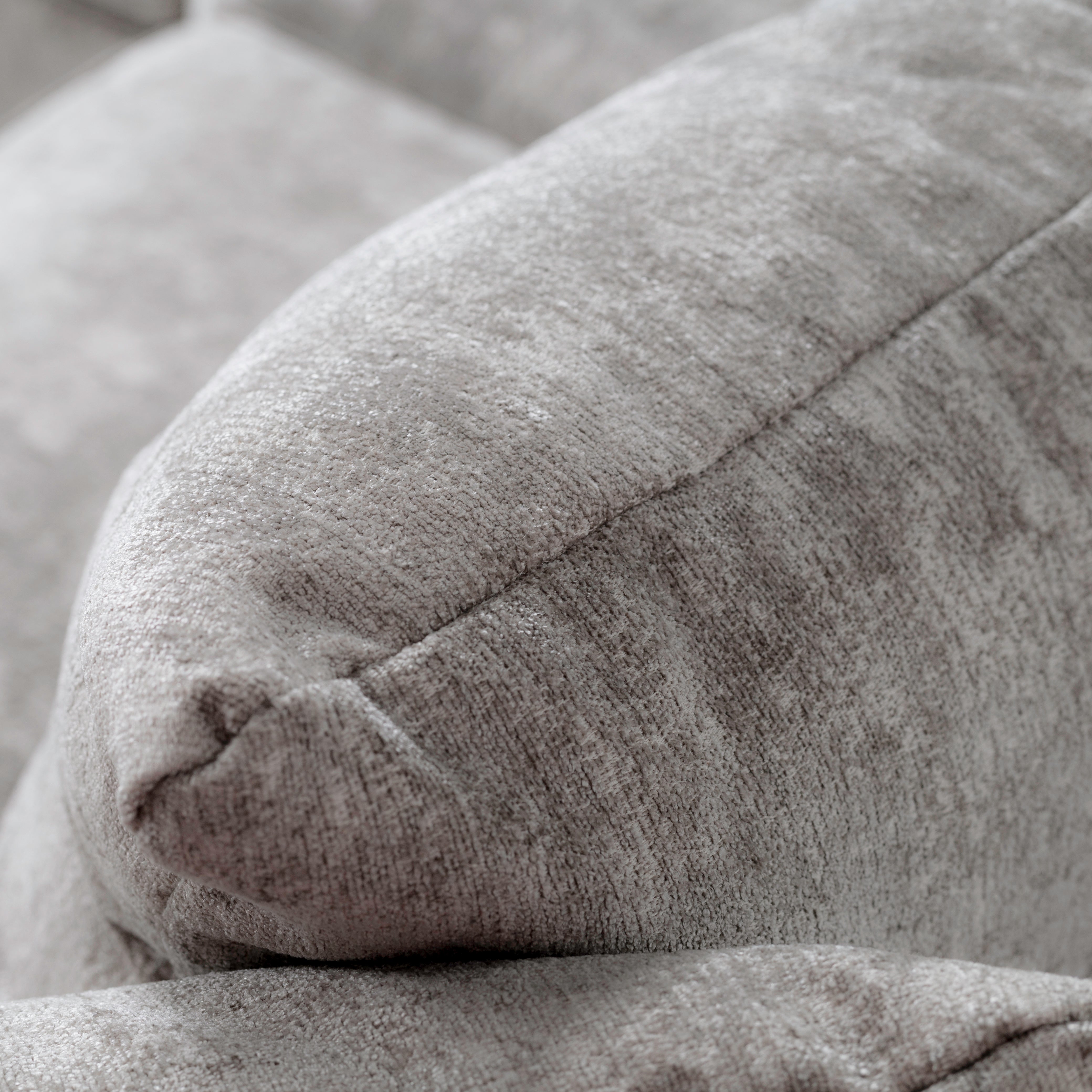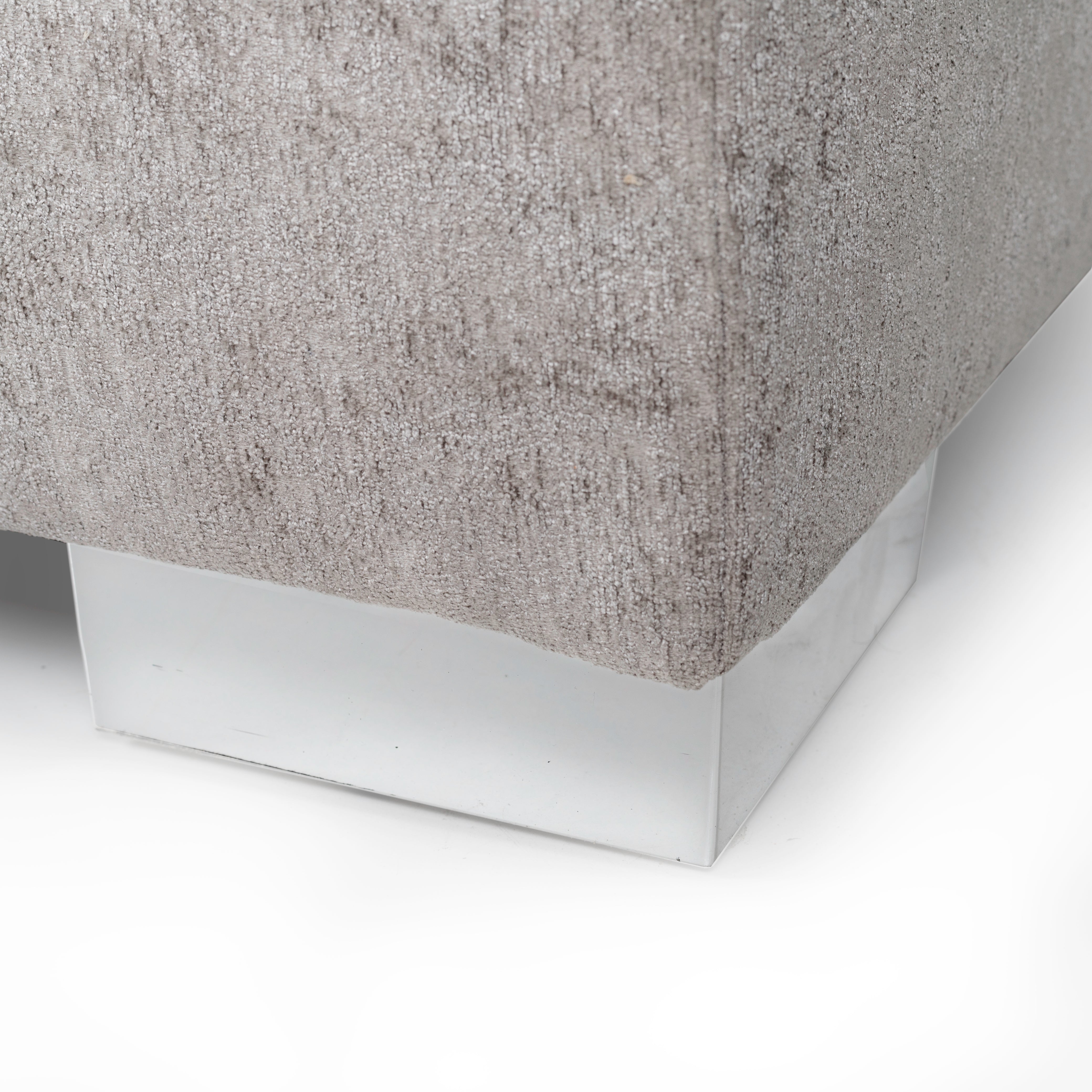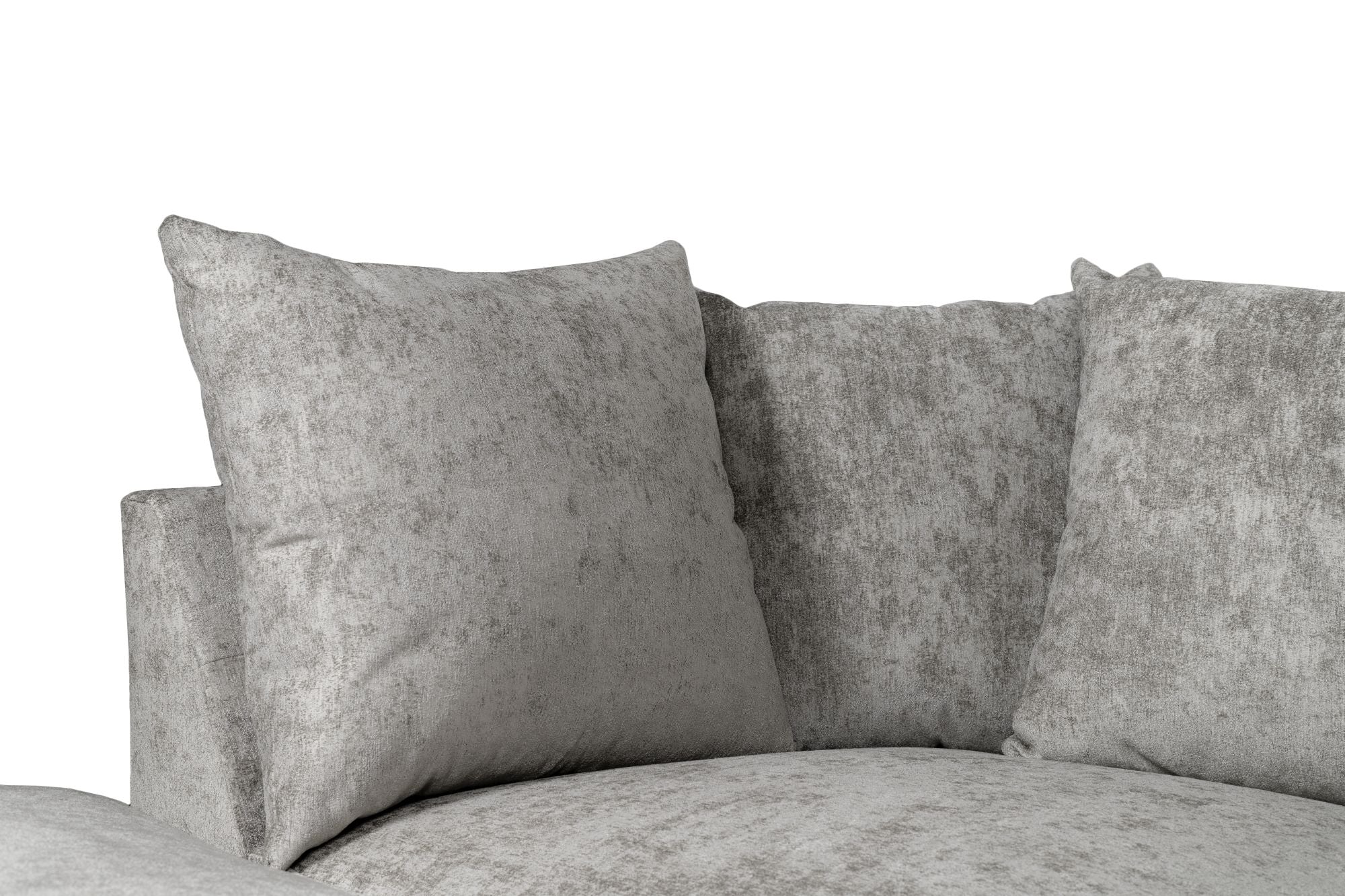 Sovereign Pillow Back U-Shaped Sofa
---
Lead time of approx. 1 to 2 weeks
Key Features
Modular Design
Luxury Chenille Fabric
Solid Wood Frame
Chunky Chrome Feet
Introducing the Sovereign U-Shaped Sofa: A Pinnacle of Luxurious Comfort and Elegance.
This majestic sofa is the perfect centrepiece for larger living spaces, catering to the comfort of the entire family with its expansive and inviting design.
Crafted for those who appreciate the finer things in life, this U shaped sofa is a harmonious blend of style and comfort. The plush chenille fabric, paired with ultra-comfort support cushions, offers an unrivalled seating experience that embodies luxury in every touch and glance.

The versatile nature of this U shape sofa lies in its modular structure, allowing it to be effortlessly reconfigured to suit various room layouts and sizes. This adaptability makes it an ideal choice for dynamic living spaces, ensuring it complements any setting with ease. The multifunctional footstools enhance this adaptability, offering the flexibility to be positioned on the left, right, or centre, catering to your specific spatial and aesthetic needs.

As a large U shaped sofa, the Sovereign not only provides ample seating but also doubles as an inviting retreat for lounging and relaxation. It represents more than just a U sofa; it's a statement of sophistication and a testament to impeccable design.
Embrace the Sovereign U-Shape Sofa for a living experience that transcends the ordinary, bringing unparalleled comfort and elegance to your home.
U shaped sofa
Dimensions:
| | |
| --- | --- |
| Height |  86cm |
| Width |  334cm |
| Depth |  203cm (Including Footstool) |
| Frame Height |  70cm |
Footstool  Dimensions:
| | |
| --- | --- |
| Height |  47cm |
| Depth |  94cm |
| Length |  94cm |
Explore the range
Save 50%
Save 29%

Save 29%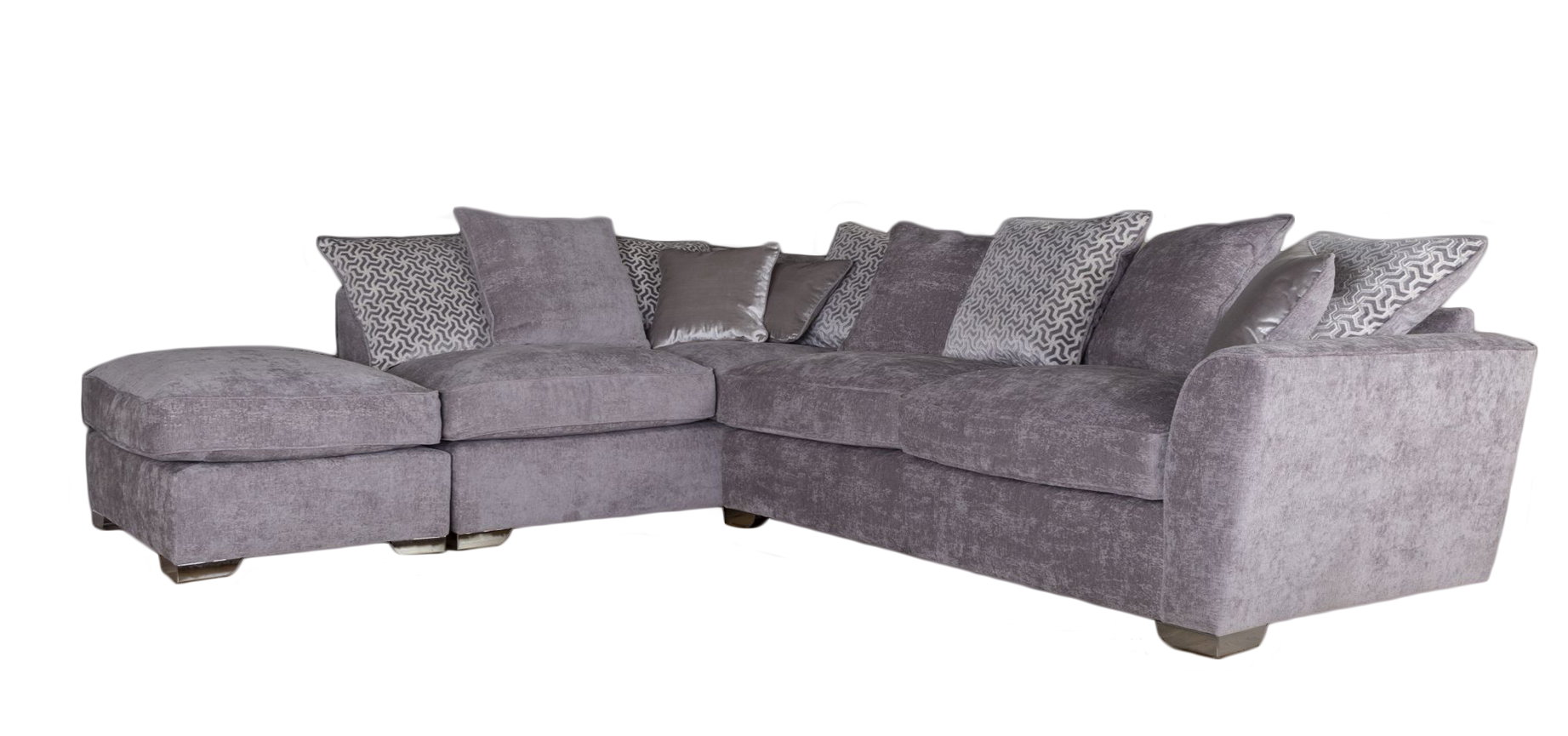 Save 50%
Save 50%