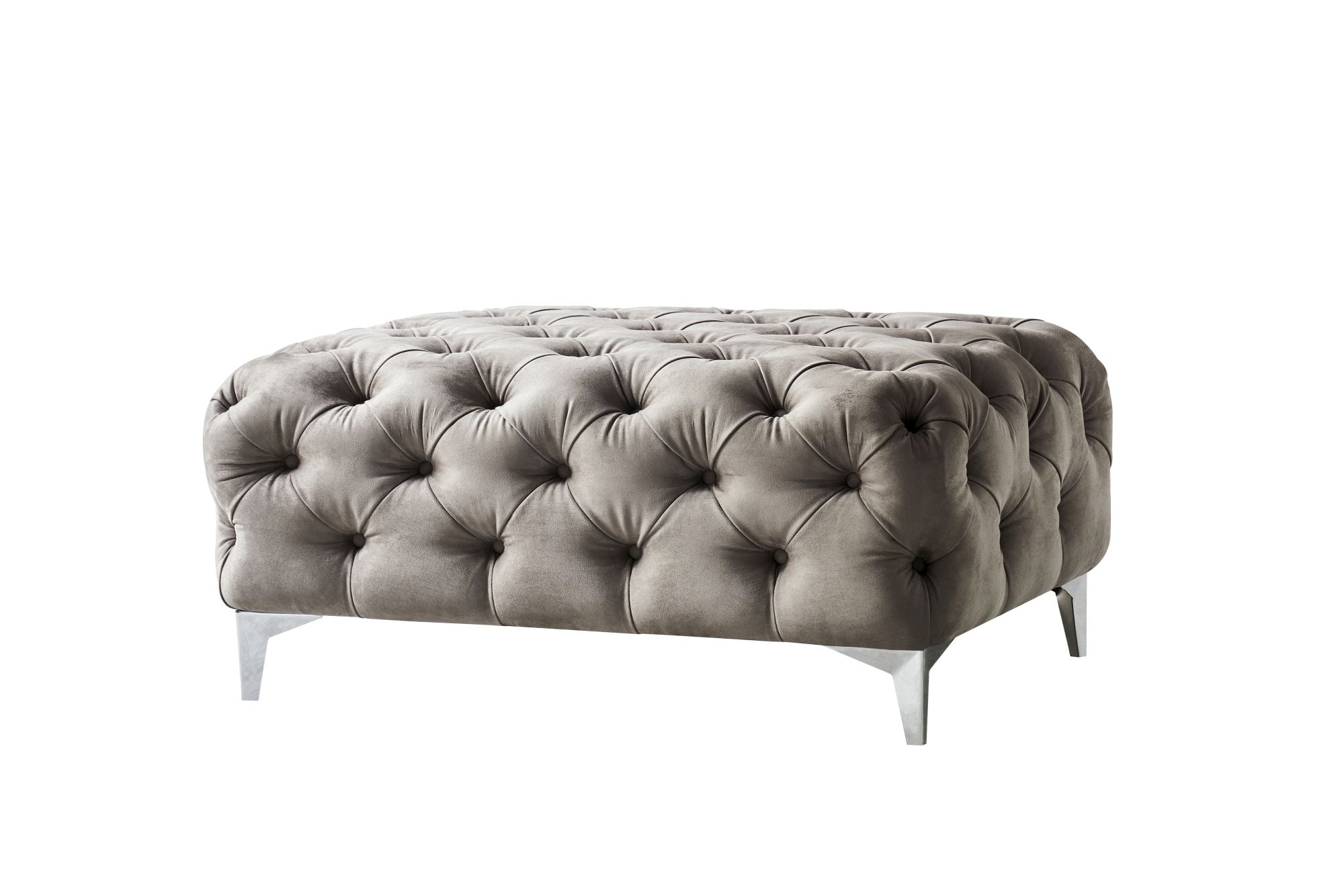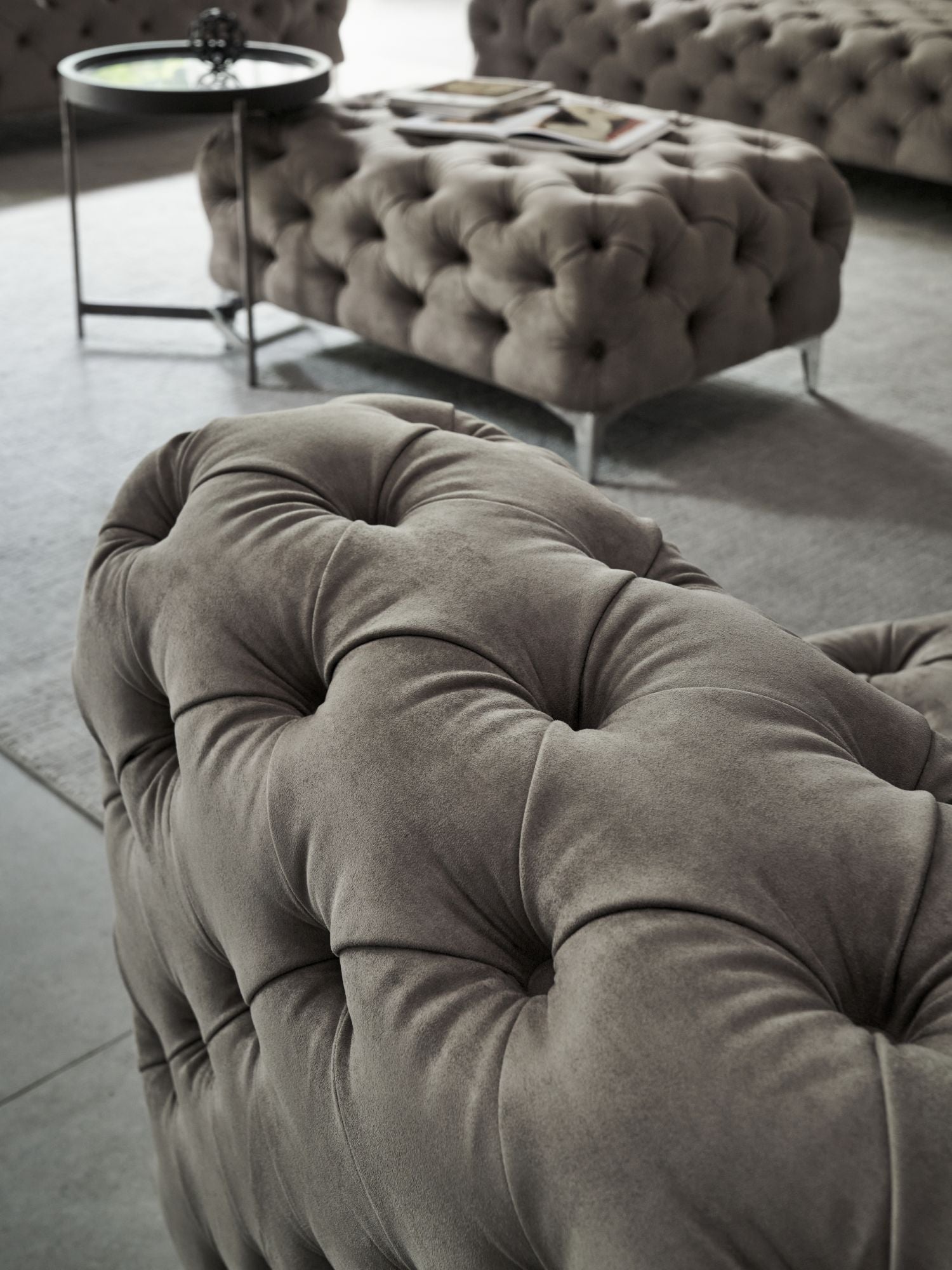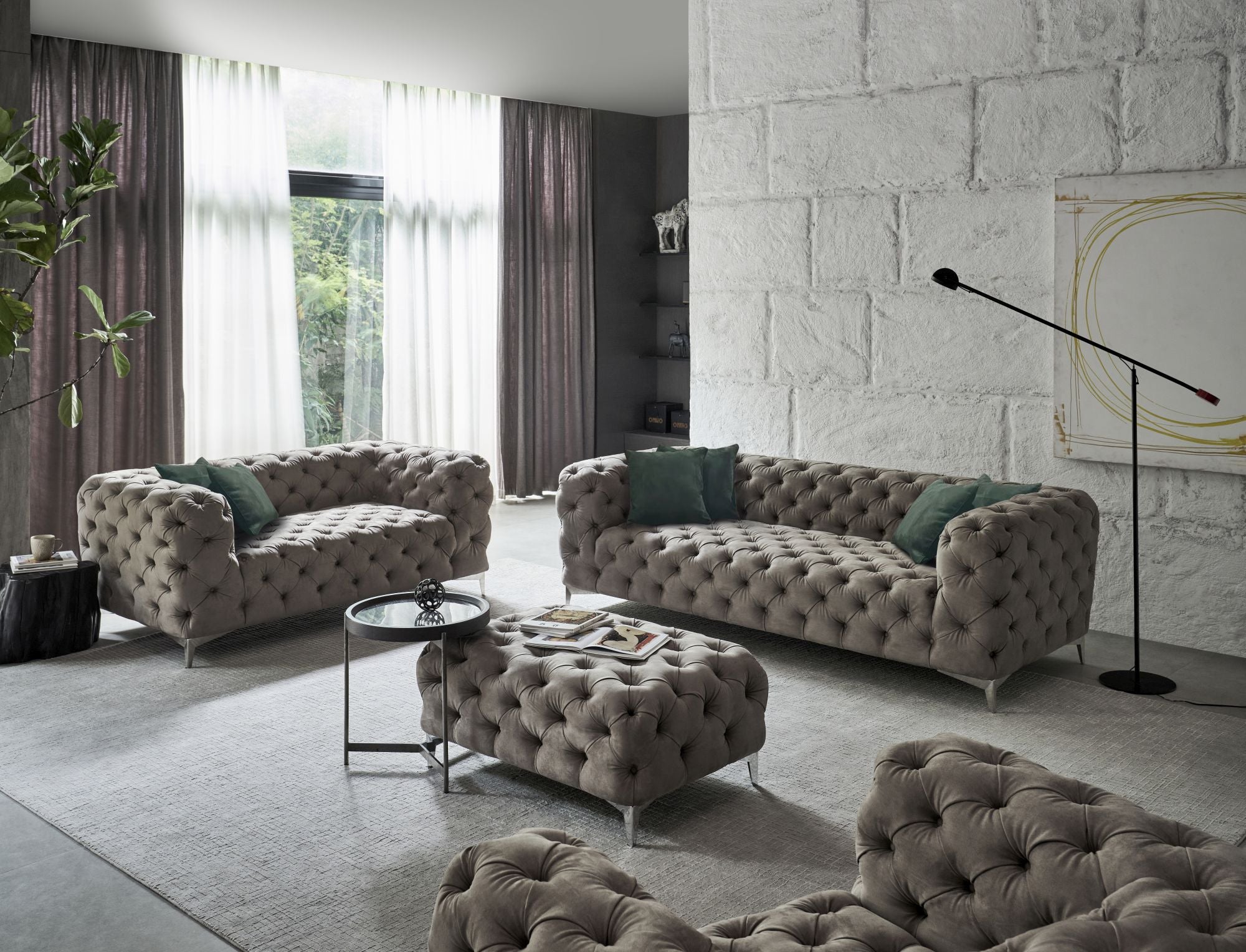 Empress Footstool
---
In Stock (UK Warehouse). Delivered to you within 3-5 working days.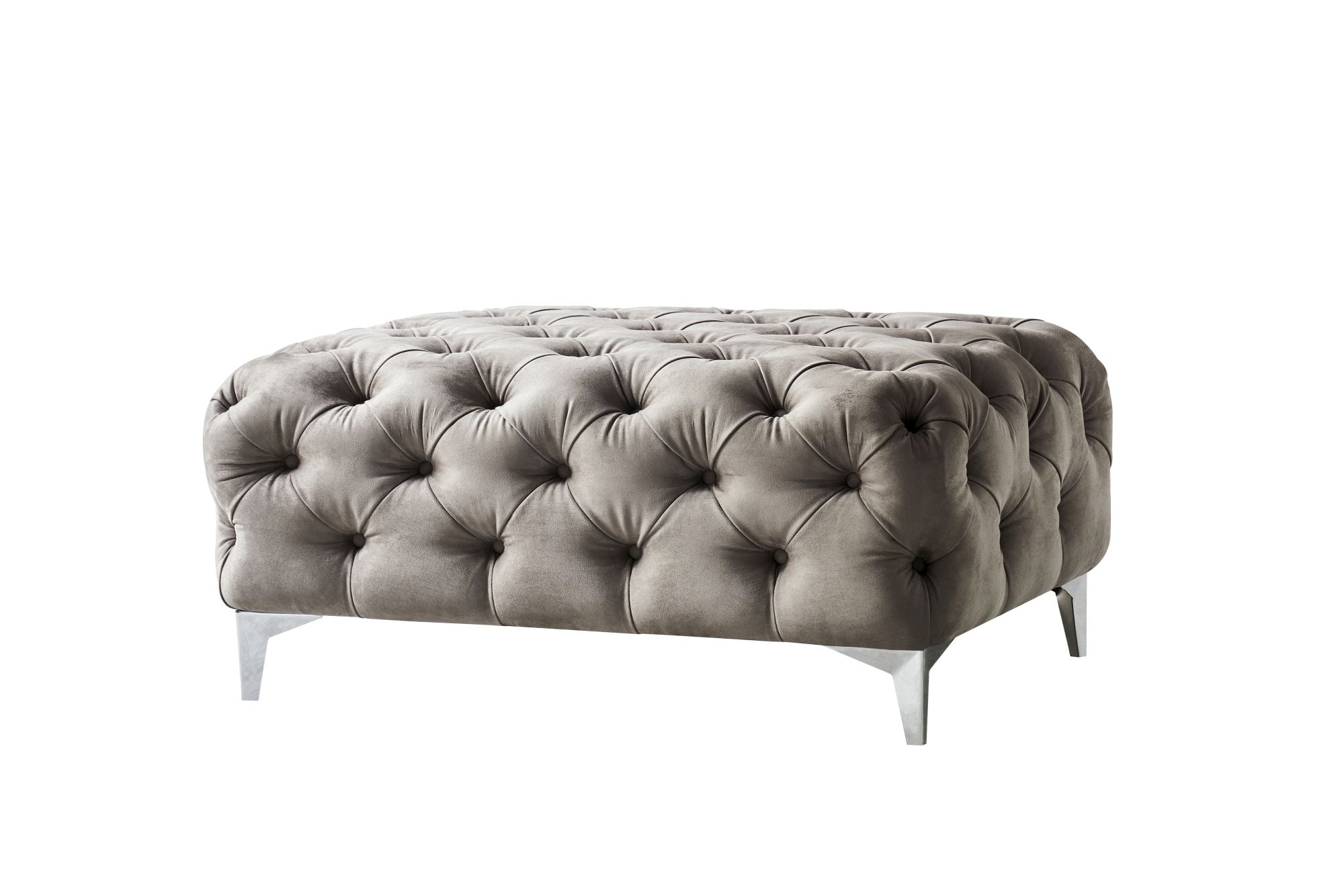 Picture a piece of furniture that not only adds a touch of luxury but also makes a striking design statement in your living space. This is more than just a footstool; it's a versatile accent that embodies elegance and functionality.
Enveloped in Nubuck, the footstool invites you to experience its soft and sumptuous touch. The tufted design, meticulously crafted, adds an extra layer of sophistication, turning a simple piece into a visual masterpiece. It's not just about functionality; it's about elevating your space with a striking design.
Raised on silver feet, this footstool transcends the ordinary. The steel feet not only provide sturdy support but also contribute to the overall aesthetics, adding a touch of modernity to the classic elegance of the Nubuck and tufted design. It's a marriage of timeless luxury and contemporary flair.
Consider its versatility—whether used as a footstool for a moment of relaxation or as extra seating for guests, it seamlessly adapts to your needs. This is not just a piece of furniture; it's a multi-purpose accent that adds both style and convenience to your living space.
Now, envision it in perfect harmony with the range of furniture in your space. The footstool becomes more than an individual piece; it becomes an integral part of a curated collection that exudes refinement and coherence. It's the finishing touch that brings everything together in a symphony of design.
In essence, this Nubuck tufted footstool with striking design and silver feet is not just furniture; it's an expression of your style and a functional addition that enhances the aesthetics of your living space. It's a piece that complements the range, creating a cohesive and inviting atmosphere in your home.
Dimensions
Height: 47cm (stool + foot)
Width: 103cm
Depth: 72cm
Foot Height: 12cm
Explore the range
Save 50%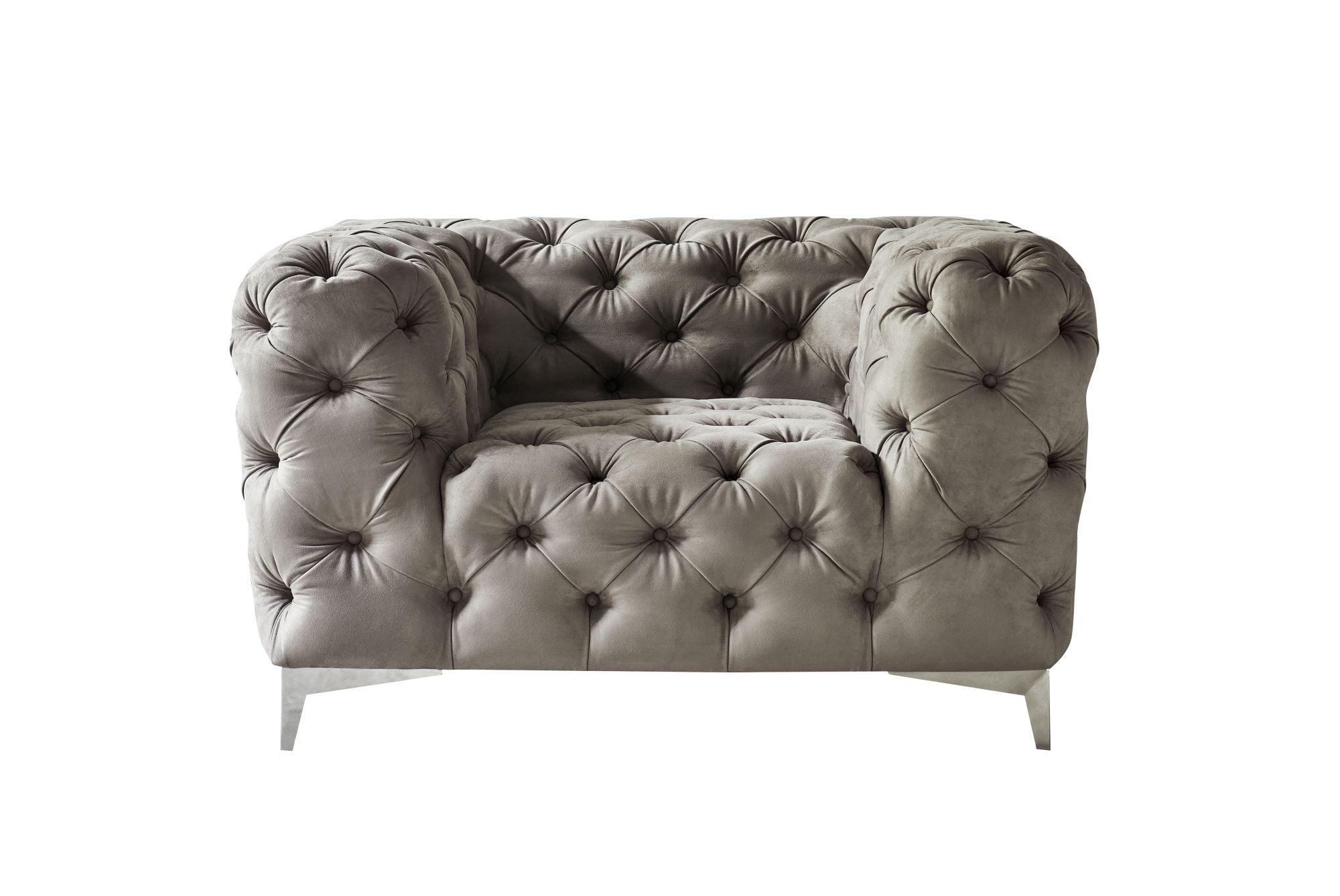 Save 50%
Save 50%